If it was not your valuable feedback and your continuous support, this version would have never been available. This last mod proudly represents my final work for the Total War series. All DarthMods will be finalised and will not be updated anymore unless it is needed.

Darth Vader of TWCenter.Net
Special New in v5.0 (Finale Edition)
Units should no longer get stuck in fort doors (a bug that you have reported many times).
Crew in some ships should not get stuck and now should man all the cannons.
Several fine tunes in melee mechanics and synchronizations.
Charges more effective and penetrating.
Formation fixes.
Morale more dynamic, cavalry charges more decisive.
Overall an even more realistic and challenging battle experience with correct balance of melee lethality.
Better AI line firing positioning.
Diplomacy more active affecting positively the trade agreements between clans.
CAI even more effective and active overall.
Land and Naval Autocalc improvements.
CAI should now build more Ashigaru.
CAI should build now less Bow Kobaya and more Heavy ships.
Ships going to border of the maps (dreaded bug) should be much less frequent or non existent.
Square and mass fire removed because they created unbalance and AI never used them right.
Launcher version changes:

Removed outdated submods: (Superghostboy mod, Ftmch Retexture mod, Unit Variety, Toon's Bows).
Added new popular mods after much popular request with the kind permission of their authors. They are the following:

As mentioned before Shogun 2 & Fall of the Samurai Retexture & Performance Project by Superghostboy is no longer available as an option because it was not possible to prevent potential problems to users. However it is a highly recommended mod which you should try by manually installing.

SteamWork version changes:

From the above mentioned new mods they are included the following:

It was not possible to add more due to upload limitations of Steam Workshop version.
Read The Full Changelog.
A preview of the added mods
Many of you asked to add the following mods to DarthMod: Shogun II and now finally you have them!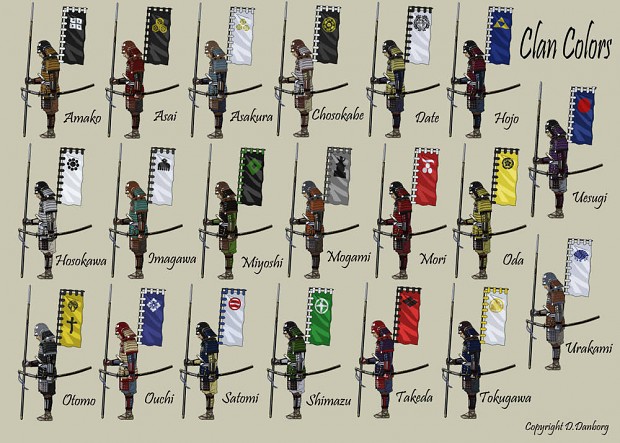 A must have mod for every player of Total War: Shogun 2. After the thorough research of Demokritos, the author, all units of Sengoku period have realistic uniform and banners colors.

Just pay attention to these images. Do you see the difference? Soldiers have much more variety in appearance thanks to the magnificent touch of =Vastator=. All Sengoku period of every DLC have this careful design.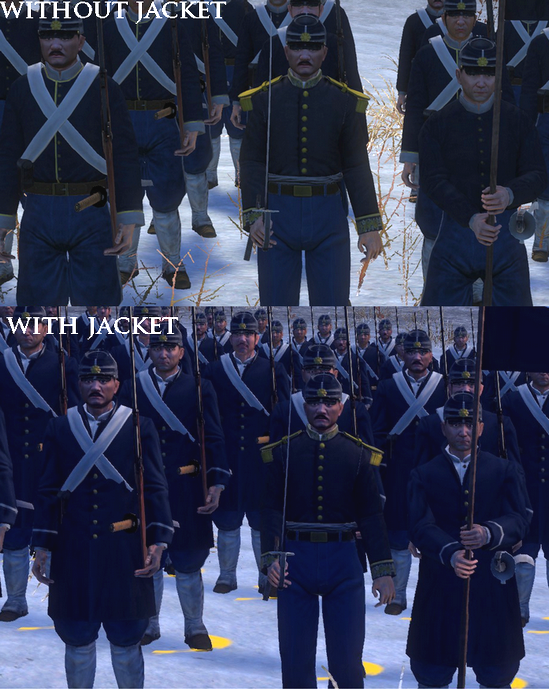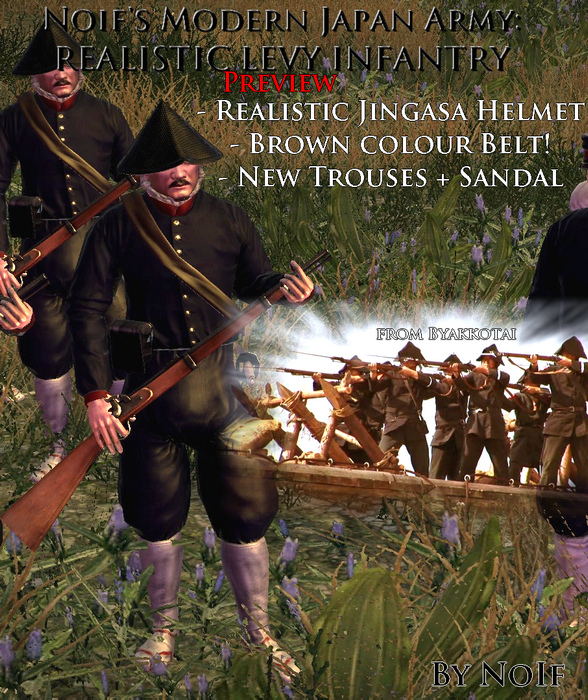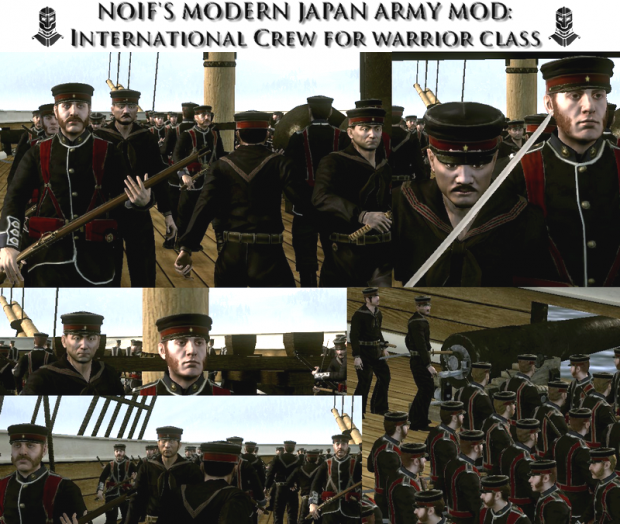 These are promotional Images from Noif's mods that are included in DarthMod:
NOIF's Boshin War Mod (NoBWN) - HISTORICAL FLAGS, BANNERS & UNIFORMS
Twcenter.net
NOIF's Modern Japan Army Mod
Twcenter.net
Noif's Bows
Twcenter.net
In a few words Noif offers you a complete visual pack for the Boshin period.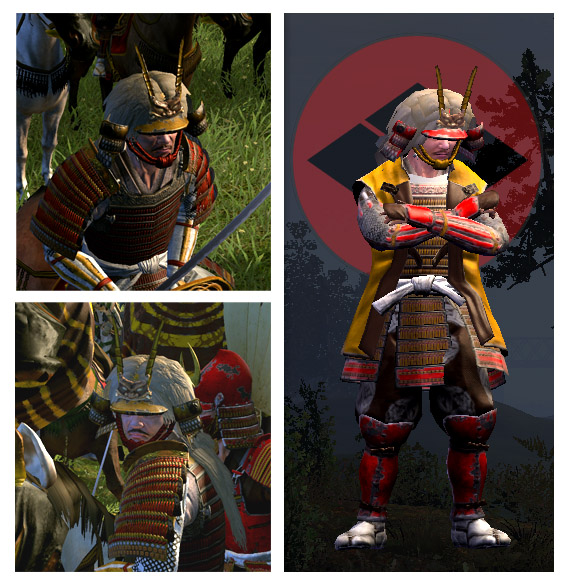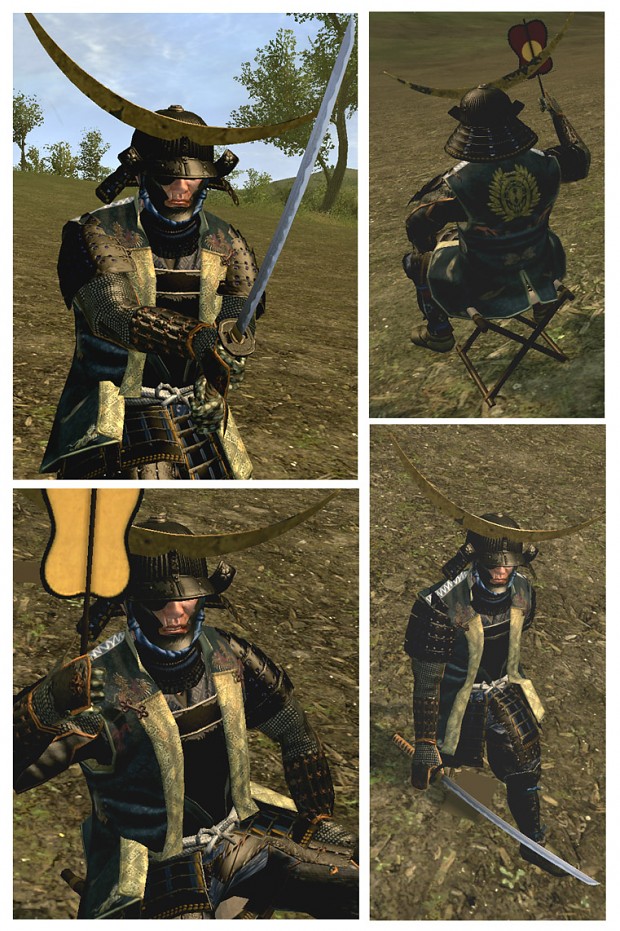 With the included "Daimyos & Generals MOD" you can see famous Sengoku period Generals with realistic appearances, like Takeda Shingen and Date Masamune above.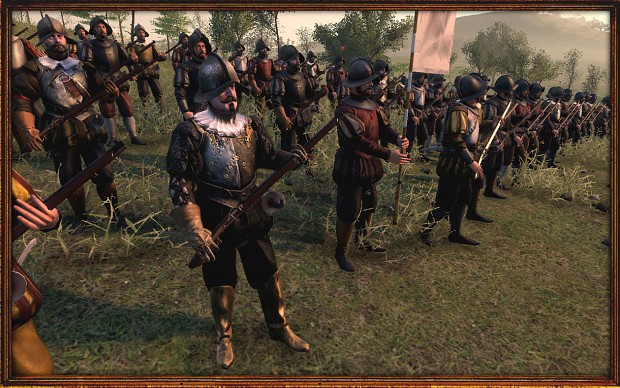 And also BullGod offers us an awesome unit variety for the Portuguese Tercos.
Indeed they look like real now.
More info about BullGod's mod below:
Daimyos & Generals MOD
Twcenter.net
The Portuguese terços Unit Variety Mod
Twcenter.net
---
Download Info
DarthMod: Shogun II has the following three "flavours".
The SteamWork version has only the necessary and is always updated automatically. Ideal for Multiplayer and easy install.
>>Subscribe<<


The Minimal Pack includes only the gameplay files and a few submods. It must be installed manually per included instructions.
Update 25/3/2013
Small Launcher Hotfix:
DarthMod_Shogun_v5.0_Launcher_HotFix.zip
Fixes BSM Effects not enabling. It includes instructions how to apply.
Thanks to Vennonetes for reporting.
---
Join DarthMod Official pages