Presenting the first in a series of promotional media releases - today, we are covering the first of the Allied vehicles - the M4A3E2 Sherman "Jumbo" and the M8 Armored Car.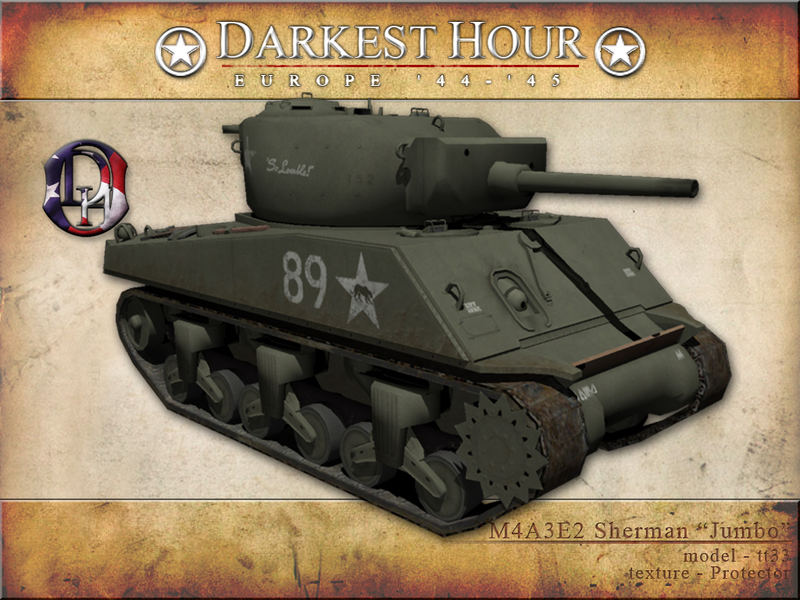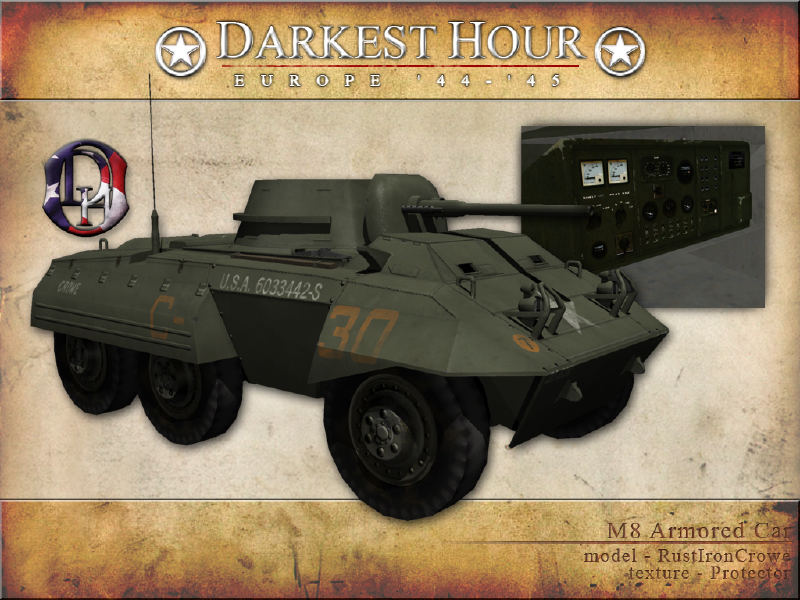 The second installment of promotional media helps level the playing field - SdKfz 138 Ausf. M "Marder" and the SdKfz 234/1 Schwerer Panzerspähwagen. Stay tuned for our next promotional media release. Suffices to say it will be rather explosive.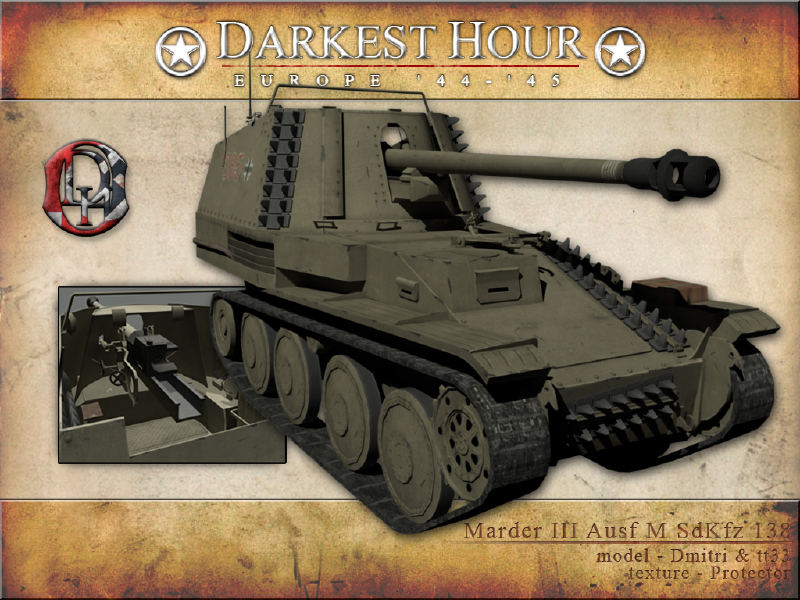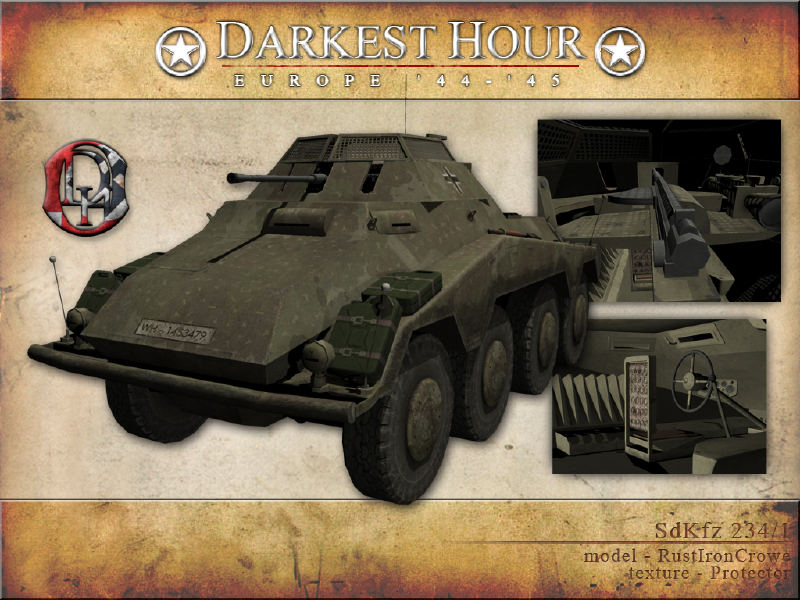 The Darkest Hour team is proud to announce the newest and most explosive addition to the infantry arsenal, adding a whole new dynamic to the rules of engagement: the 60mm Mortar M2 and the kz. 8cm Granatwerfer 42.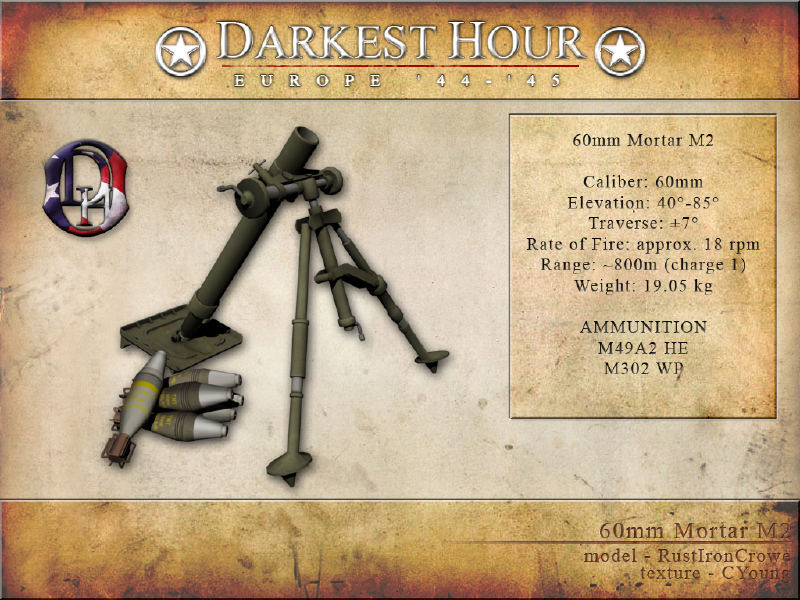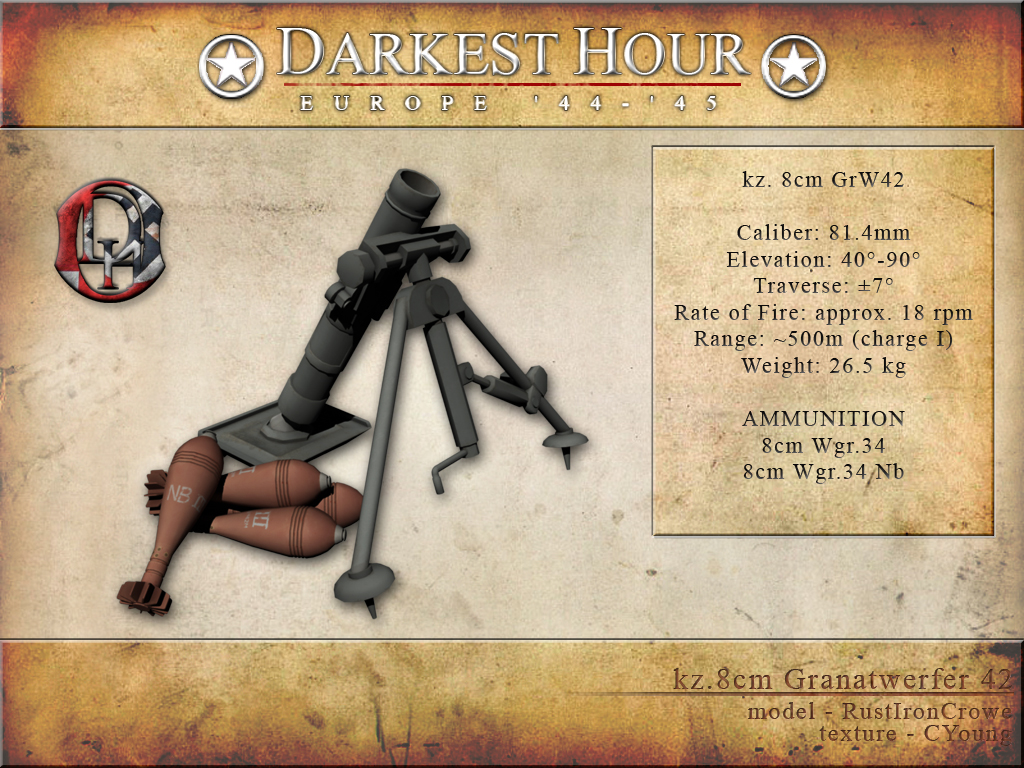 As an added bonus this week, here is some of the new content in action.