THIS WEEK
I have mostly worked on the new map, making new vegetation assets, and making the foundation of the new map. I have also added easier functionality when it comes to the inventory, picking up/equiping items are now even more dynamic than before.The old ugly artwork is gone! I finally made a new design.
(Image below is showcasing a fully dynamic inventory system, making it easy to use)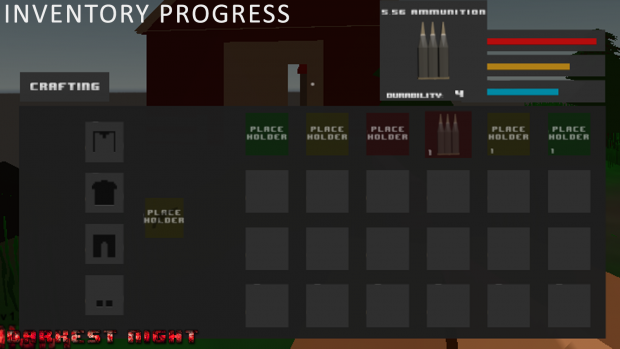 MAP/TERRAIN FOUNDATIONS
When I use the word "foundation" I mean the base design of the whole map.Thus far I've designed around 150x150 m of the map, which is a tiny part if you think of the whole new map, but making the first steps is crucial and I've now decided on a beautiful vegetation design.When I design the map, I'm aiming for a lot of altitude difference between different areas on the map.A stale flat map is never funny to wander across, since a large part in any survival game is wandering, then it must be exciting to explore. So I feel the foundations are set, now it's just a matter of working and maintaining the same aspect throughout the whole map.The two images showing of vegetation models are two new bush models I created.The other two map images are showcasing a small forest area and the other one a field filled with nice looking wheat.
(The two images below are from the new map, the first image is showing a little area with pine trees and beautiful red roses. The next image is a desert field, with a hill filled with wheat)
NEW DESIGN
The new artwork(see below) is in my opinion much better than the last one.Yes, it's simple, but simple is sometimes good. When you create a title/logo you want it to be unique but still easily understandable. A logo showcases your game for potential players, so I went with a kind of horror looking font, because its fine and spooky.Not much else to say about the artwork, I think I'll keep this one for some time if I can't come up with anything else.
(The image below is the new artwork for Darkest Night, yet simple, but unique in my opinion. Have a different opinion? Then leave a comment below)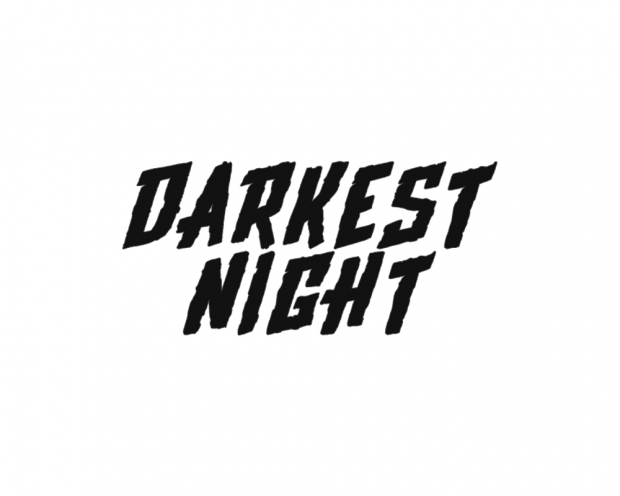 NEXT WEEK
Next week will be the week of antagonists, FINALLY!I've been delaying this part for a while but it's for the greater good, I don't want to rush a core component in Darkest Night. Working with the antagonists might take as long as two weeks, because creating models and animations for Vampires, Werewolfs, and Cannibals are a lot of work for a sole developer.In before next update I will have antagonists to show, I promise!
(The two images below are new vegetation models, both are bushes. Vegetation variety is important!)