DarkBlaze is a mobile game created by Fight4Dream. Well, it will be. Right now, it is under development.
You might well ask, what is DarkBlaze about? Well, think of runner game you have ever played or heard account - most of them are fun! Yet, we still think they can be improved. How? By combining a cool story, sets of dramatic actions and great visual effects, a new form of runner game will be released. Yes, that's DarkBlaze!
What is DarkBlaze?
DarkBlaze is a fast-paced action plus runner game with futuristic 3D environment.

Set in a distant future where the former nations of the world haveceased to exist. Big companies now rule the world, and Rokki Enterprise is one of the biggest among all, with brute force they are
regulating what is left of Earths remaining resources and wants to control Scroll of Time.
Fight as DarkBlaze, a ninja who comes from 14th Century, in battles for Scroll of Time and missions. Level up your own character with various items to get back Scroll of Time!
Brief description of the project:
Name: DarkBlaze
Platforms: iOS and Android.
Genre: Action and Runner with epic style story
Planned release date: 2014 1st Quarter.
Developer: Fight4Dream
Current progress: core of the game is 30-40% done
About Fight4Dream
Fight4Dream is a small indie games development studio located in Hong Kong. Two friends, William Ng and Alvin Wong found it in 2013. As of today, Fight4Dream is working hard on its first own release, an action game called "DarkBlaze" for iOS and Android, and we need your support! As we are gamers ourselves, we always strived to create quality games that are accessible, beautiful and fun to play.
Our developer's diary
To channel all our excitement about this development, we've decided to share the whole creative process with the public: planning, preliminary concepts, story design, drawings, modeling, animation... everything!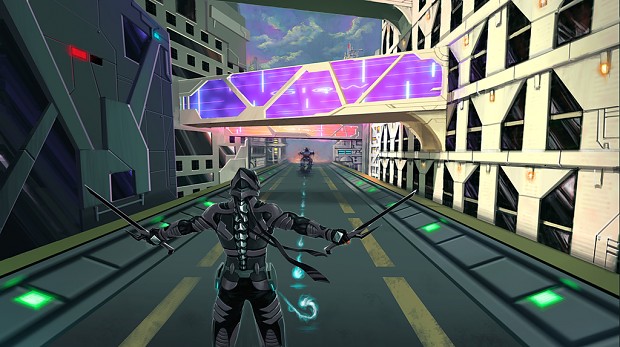 In Fight4Dream developer's diary, we want to share all our work with you. We will try to post all our progress and keep people up-to-date about the whole development process as frequently as possible.
We would love to know your opinions. How could it be improved? How could the game be more balanced? With your help, DarkBlaze will become the great game we have dreamed that it will be.
Welcome to DarkBlaze. This will be an amazing journey and we want to share it with you.
Thank you and enjoy!
You can follow us on Facebook, Twitter and also our developer's diary! A "Like" from you means many things to us!
Twitter: Fight4DreamGame
Facebook: Facebook.com
Blog: Fight4dream.com