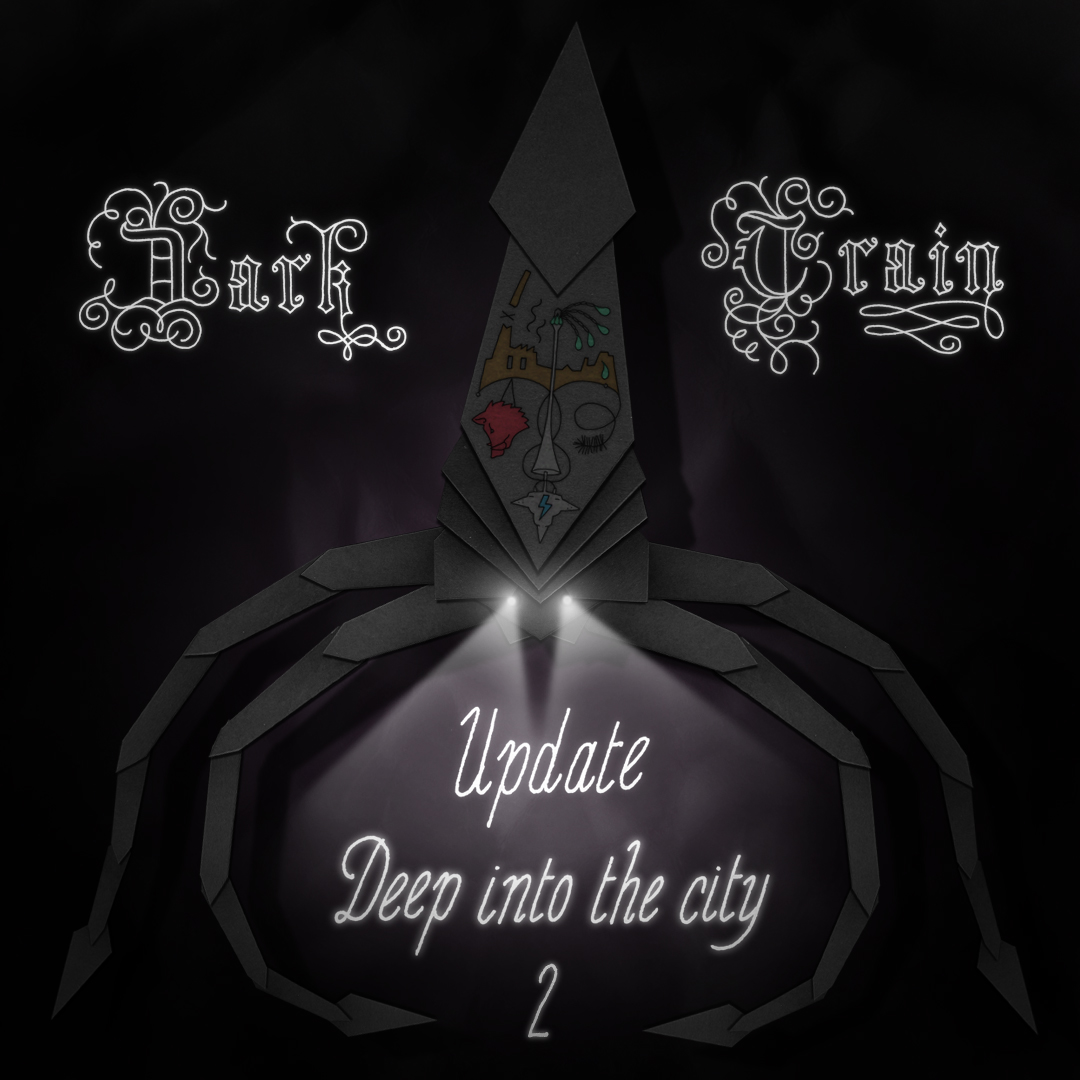 Dear passengers, from now on Dark Train's journey is enhanced by new levels!
Trailer
Frozen to the metal event rooms and places are still accessible, but there is nothing you can do until next winter. Some of achived souvenirs like "damask knife" or "golden pig" remain in engine room until the game is completed.
IMPORTANT!
From now steam whistle "trumpet" can be mounted to the main DT chimney (just let Ann play's the Organ for awhile). So we can really talk about a train now!
Prepare your periscopes!
RUMMORS:
Chimney sweepers guild attached a mechanical "splitter" outside one of the factories. "The splitter" could temporarily release Ann from her bound. Now there is no doubt that Ann becomes their important ally.

FIX:
Outdoor events (windows + periscope) can no longer be repeated. Once the plot is finished and the train get rewarded event is definately done.

Thank you for your support!
Paperash