Welcome back everyone,
After getting in a car accident, I had some extra time away from the standard schedule to get some more work on Dark Star jammed out and while it's mostly tweaks, I'm really excited to show some of it off!
First is death animations for solo play, I was able to get the primary one complete and I'm very happy with it so far!
Next is weapon stances. I was bothered by how the player always shot from the hip, so I made an aiming stance and ended up having to basically reprogram how weapons fire because where they fire from moved a good deal. Yikes! Thankfully it's all done though!
There's also a new enemy hanging around the halls of the Idaho, and it's set to snatch you up!
This one is and was a lot of fun to code, using some tricks for transform animations, there's a pseudo 3D aspect to it that none of the other enemies have. I can also have it switch sides easily without that effect though because it's ... double jointed I guess?
Some other work that's been going on which doesn't have video, but does have a few pictures is Maps, Decals, and ... something big.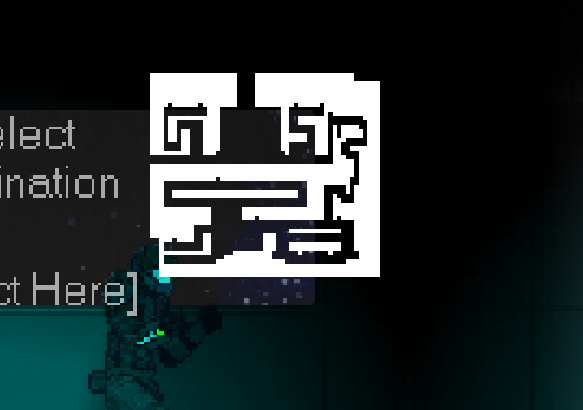 Maps are currently put together by polling nearby blocks and if they're solid, drawing a box for it, but this causes some issues and isn't as effective as I'd like it to be, so expect the final version to be a good deal more clear as to where you are and what's around you at a glance.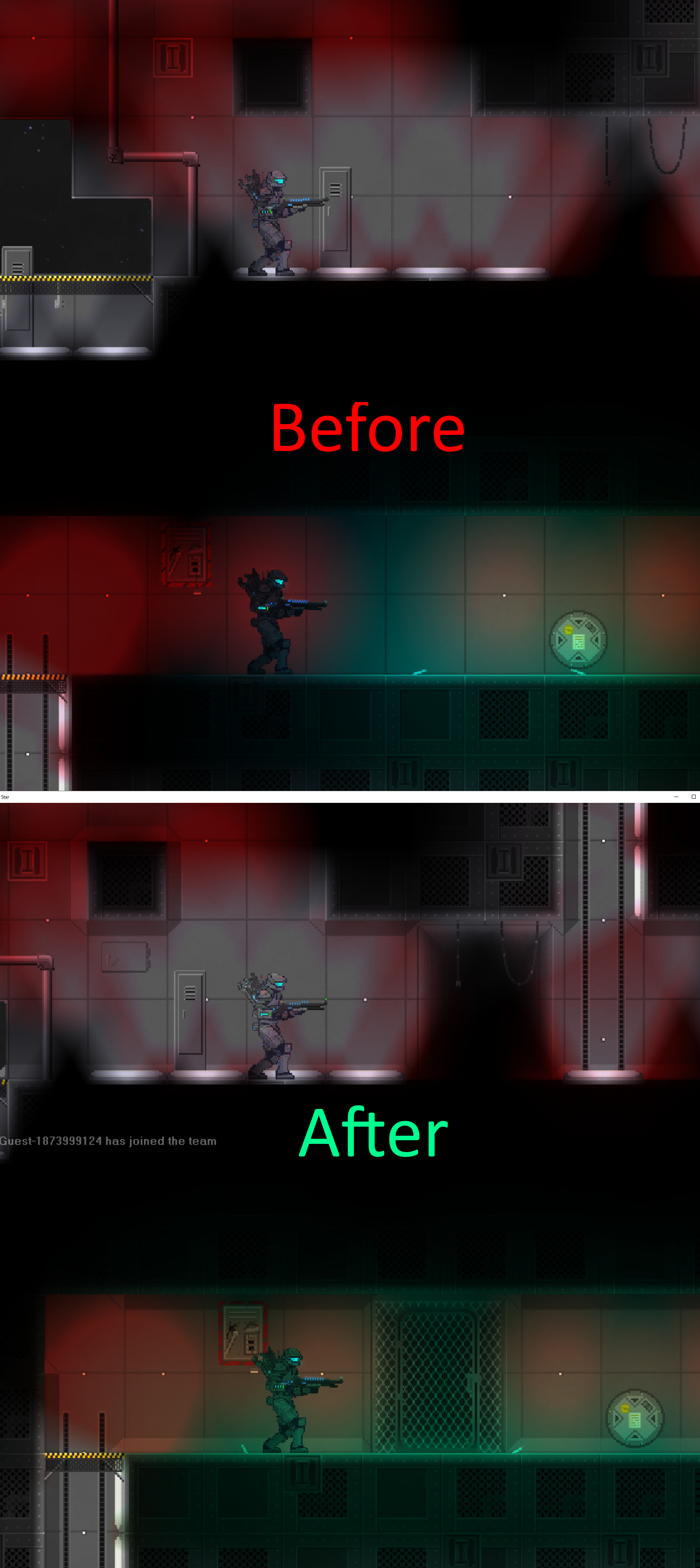 Next is Decals, as seen above, a lot of new background stuff has been added, as well as some changes to the walls to give them a bit more depth. The formatting for these was a little bit tricky, but I have a system which lets me override any odd looking situations very easily!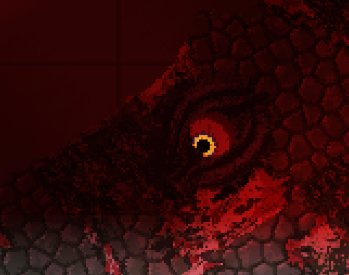 And finally, a sneak peak at what waits ahead in the bowels of the station. Just what did they create down there?
That's all for now, I want to get these out more often and I feel like I'm very close to a playable beta. I can't give a timeframe as I missed my previous window for various reasons and don't want to set myself up for failure, but I should be able to have something before the end of the year. Probably a lot sooner than that, but time will tell.
See you next time and as always: Stay in the light.