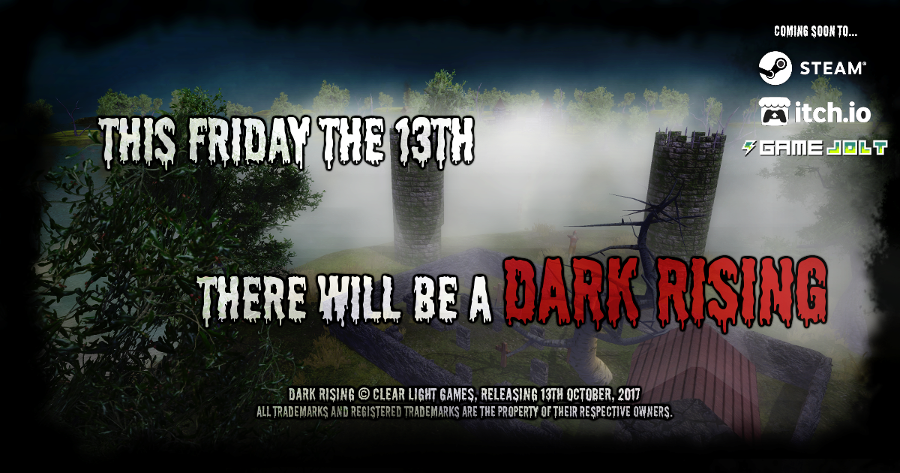 It's been a long journey, but the end is in sight. Dark Rising will be releasing on the 13th of October via Steam, GameJolt, and Itch.io. Get ready to upgrade your castle, build towers, expand your village and train loyal pledges who will fight, and die at your command.
How you choose to defend your castle is up to you. Will you stick with traditional tower defense and just build towers? Or will you micro manage a small group of villagers who have pledged their lives to fighting the zombie hoard? Only skill will tell which tactic will ultimately lead you to victory.
Throughout the adventure mode you will be able to customize your castle. The higher your score in-game, the more improvements you can make on your castle. You will also be able to compare your scores with online leaderboards and push the limits to unlock the 21 achievements on Steam. Five Trading cards will also be released sometime after the game launch.
Friday the 13th is coming, but will you be prepared? Follow Dark Rising on the Steam, GameJolt, or Itch.io: