Inspiration
As it's my birthday today (22.5.), I prepared an interesting present for you.
You wouldn't believe what kinds of strange and somber buidlings exist. I found one tand took a shot of it and tried to turn it into reality (it's not the final version because it's not placed in the map.) Don't ask me about its purpose, I don't know it. However, we have something to look forward to because there's going to be a lot more of similar ones in DW2. And here's the screen I mentioned before.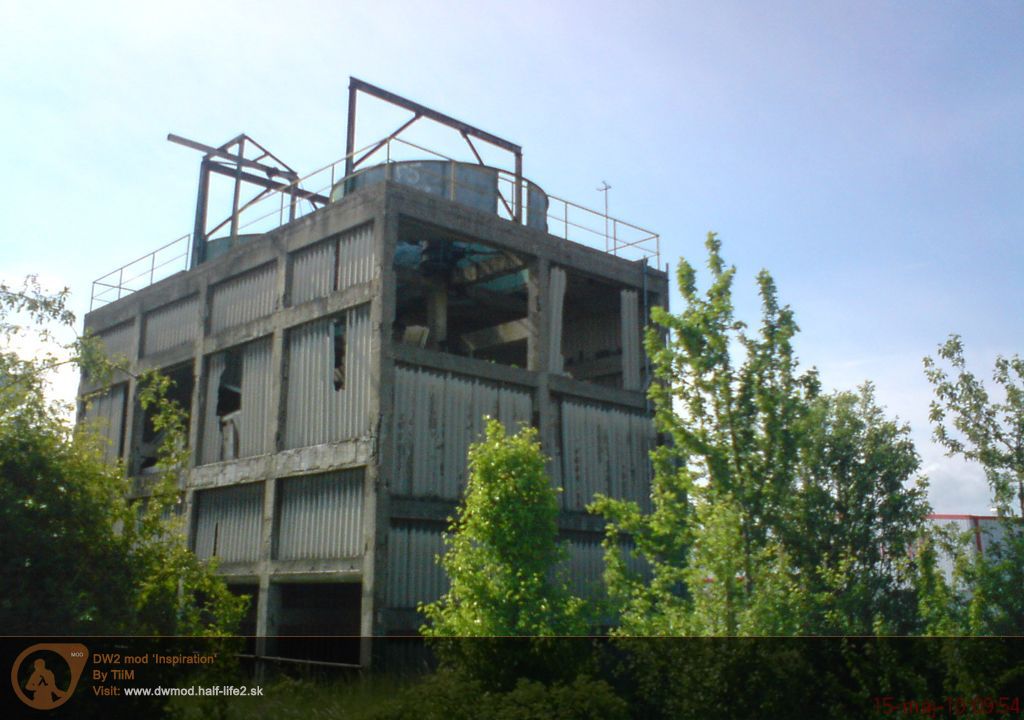 SK
Keďže mám dnes narodeniny (22.5.) tak som pre vás prichystal zaujímavý obrázok.
Neverili by ste aké čudesné pochmúrne stavby existujú. Takú zaujímavú budovu som našiel odfotil a skúsil sa priblížiť ku skutočnosti (nie je to uplne posledná verzia pretože nie je v sadená v mape). Na jej využitie sa ma nepýtajte nezistil som to. Určite sa máte na čo tešiť pretože takýchto budov bude viac v Dangerous World2. A tu je už spomínaný screen.
/SK