It's been radio silence from us for too long, so let us let you know what we've been up to, what we're doing, and where we're going from here.
The Past
First, there was Daedalus - A first person multiplayer shooter with the added bonus of being able to climb, slide and dive your way to victory!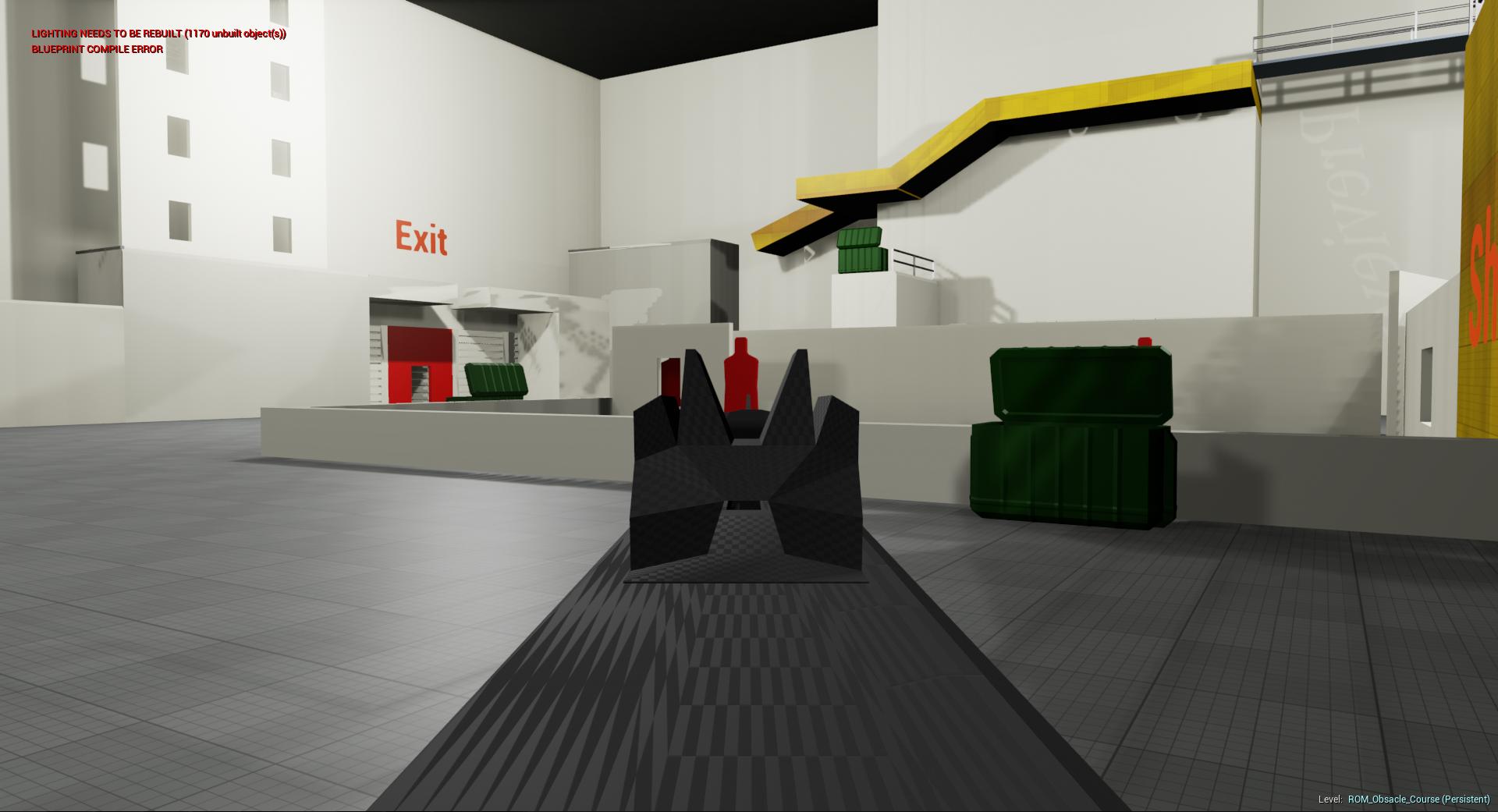 We put a lot of care and effort into the player movement of Daedalus, in what we deemed the ROM (Range of Movement) system. Using environment prompts and your own spacial awareness, players are able to sprint, dive, crouch, slide, go prone, climb, ledge hang and more, all with a single button! Not only that, but players are also able to peek and "turn around" while hanging, climbing and sliding, as well as when naturally walking around.
Players would be pitted against each other in a variety of maps and modes, online and locally. With over 10 guns, melee weapons and special abilities, as well as the ability to play in vehicles or as a Quad-copter or a Bull-Dog already developed, Daedalus is in a good place and we're excited to see where further development takes us.
The Present
In December we took part in the monthly UE4 Gamejam, hosted by Epic. We had 84 hours to concept and create a game under the theme "What's In The Box?". Epic wanted a Christmas game, we wanted to try something completely different:
In the near future, scientists have developed the ultimate parcel service… a self-delivering cardboard box! Now in its final stage of development, you are invited to test this incredible technology by rolling, jumping and unboxing through the most hazardous offshore obstacle courses imaginable!
Play with friends or play alone. Play with ridiculous physics! Play with Hats, Skins and Clothing Accessories. Play fast and loose with the rules. Check out more at www.unboxgame.com!
The Future
We're excited to see where our projects send us, and very excited to see what people think of them. Please get in touch, comment and like our videos! Check us out on Facebook, Twitter or our website.
And for those of you who have stuck around this long, here's one more screenshot of Daedalus...