After gorillion years. I've crawl back slowly on pushing this mod out to its finale state. The goal atleast.
But hey, always busy with more important stuff rather than this mod, altho when I got the free time, I've tried to speed on the list of things that needs to get thru. Fixing all the leftover. Aside from that, here's some stuff for your eyes:
The PLA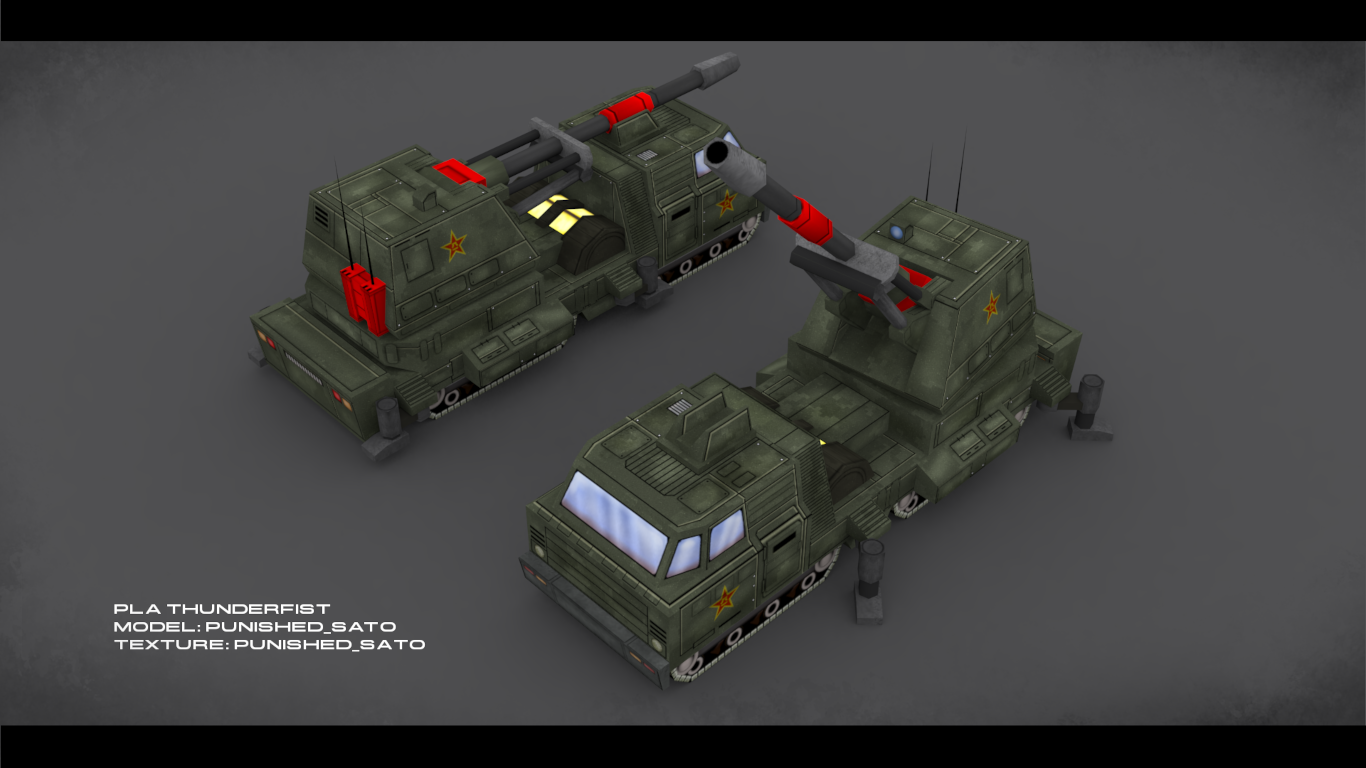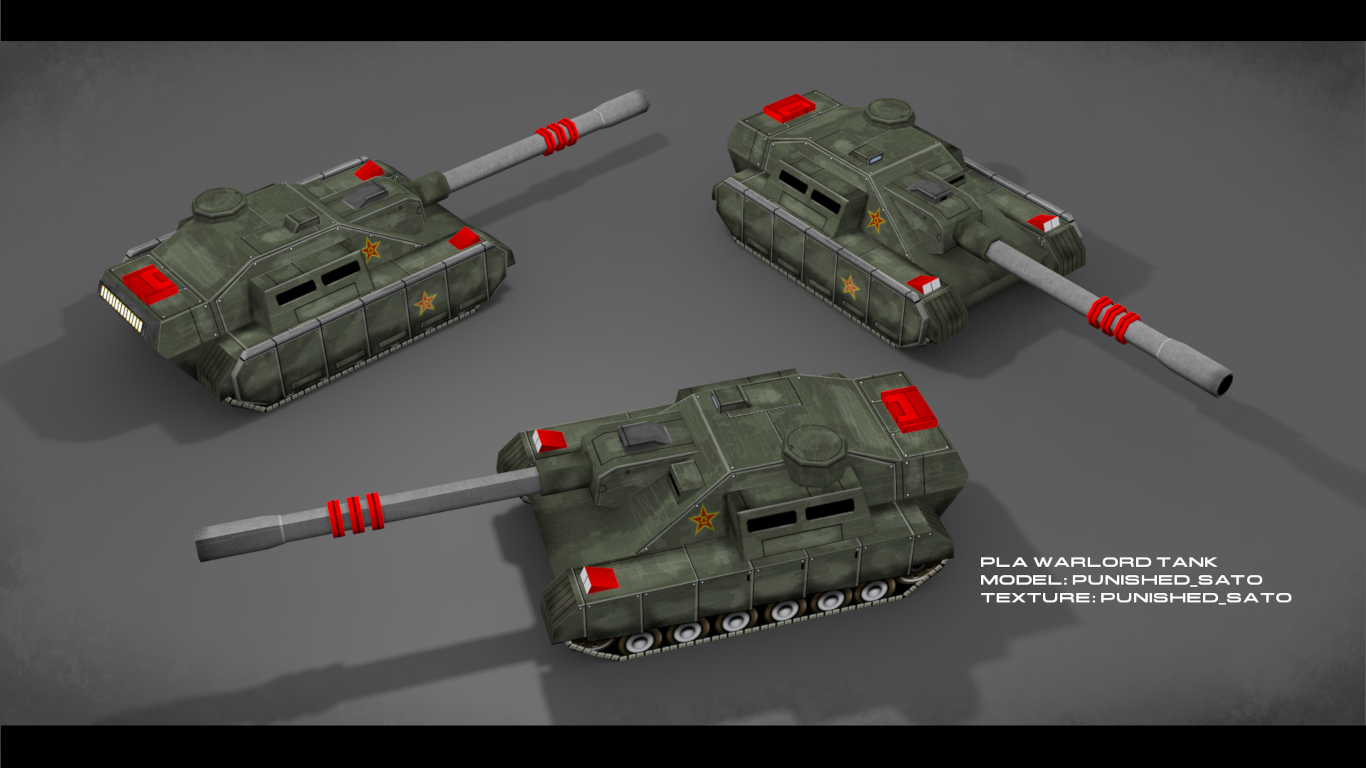 The Thunderfist is one of the old stuff that got refresh on, the old one can be trace back here. The Warlord on the other hand, got some uplift which influence and mixed based of the n5 Siege and Fritz old big TD. It still perform the same, big meaty cannon for big meaty tanks.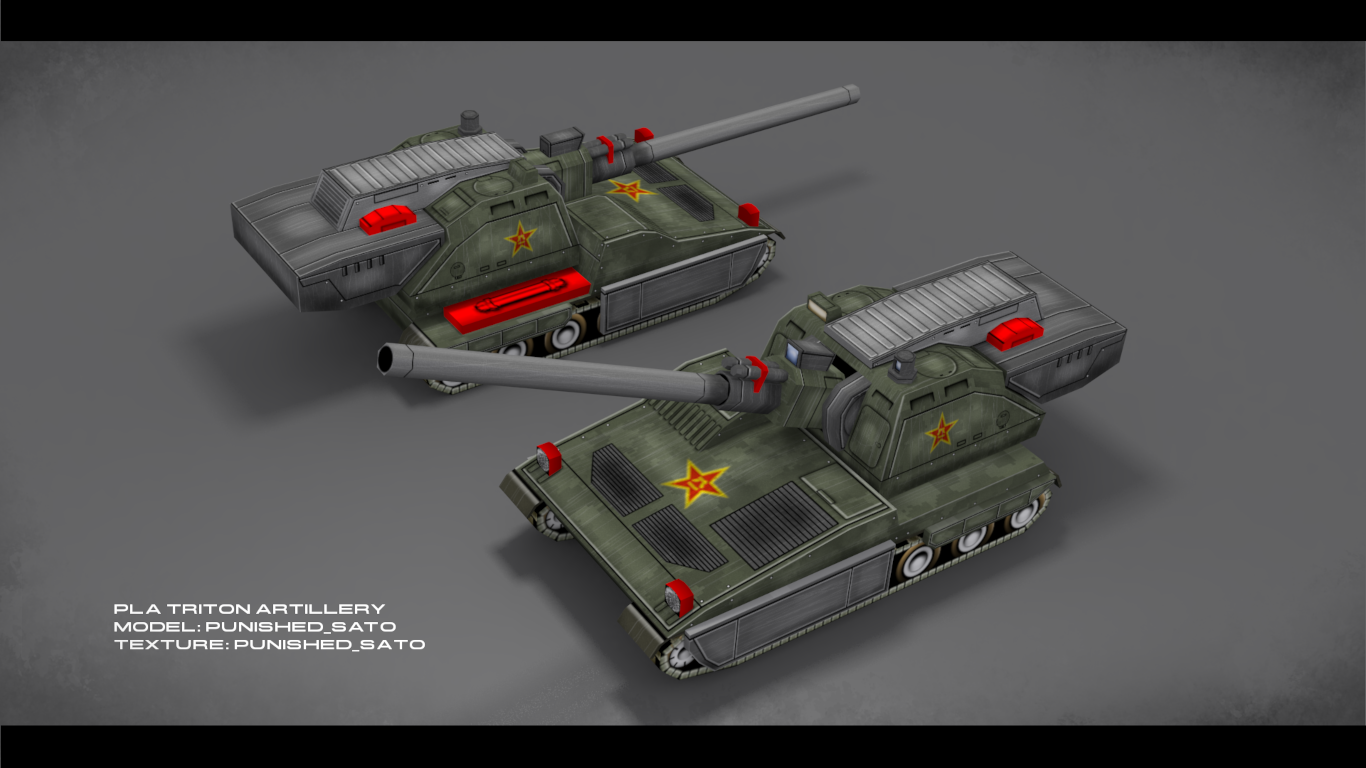 After one of the PLA official officer going to Sweden to get those IKEA meatball, he was so delighted, that he want one for the home country, so they decided to import some, but instead, they got the fishball instead of the meat. But hey, its still ball right? The Triton artillery got some changes, using the same chassis as the Bkan1 with autoloader. Due to this, this artillery can keep bombarding your base till you cry or till you stop turtling yourself. The old render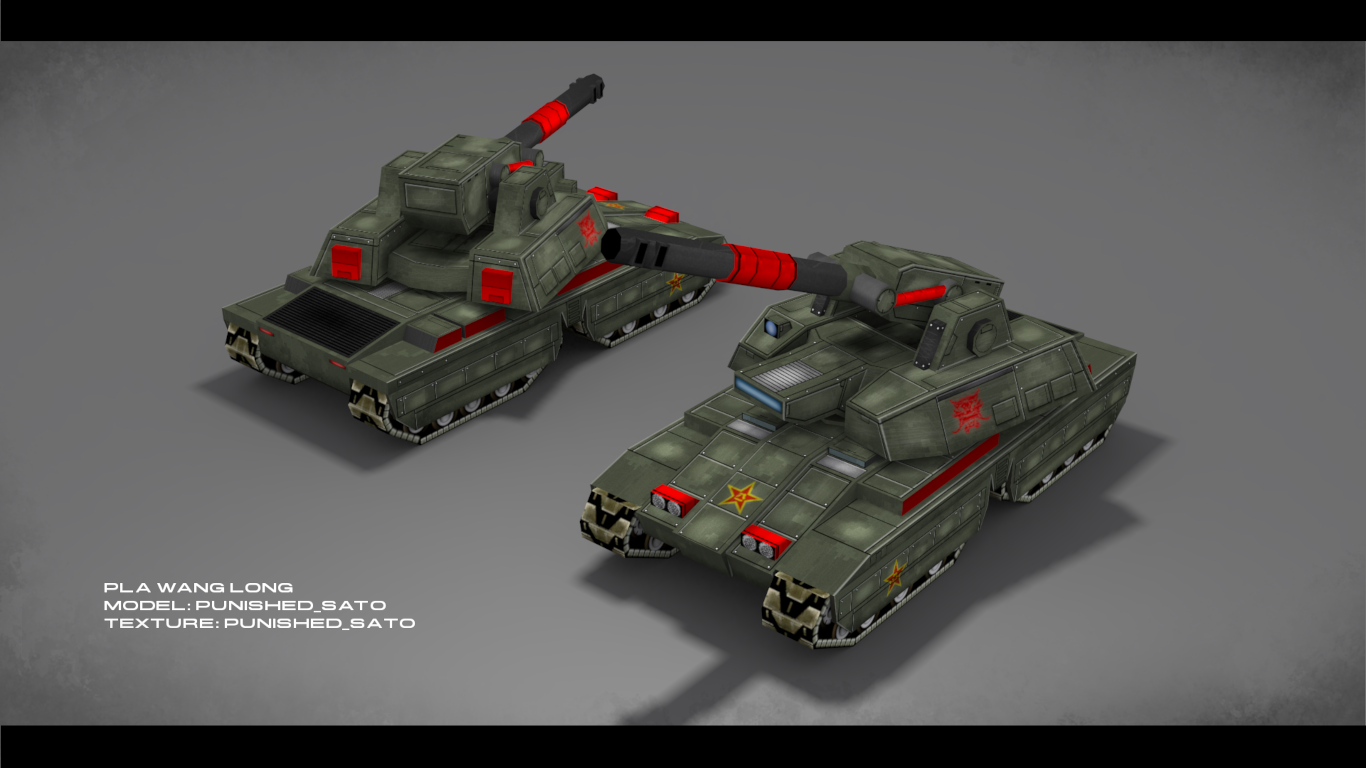 The WangLong or the code name "Dragonking" is one of the heavy artillery unit that replace the thunderfist role for the Heavy Assault. This absolute unit not only fire lobs of napalm from afar, but the fact it can fire on the ready while moving makes it pretty kowaii.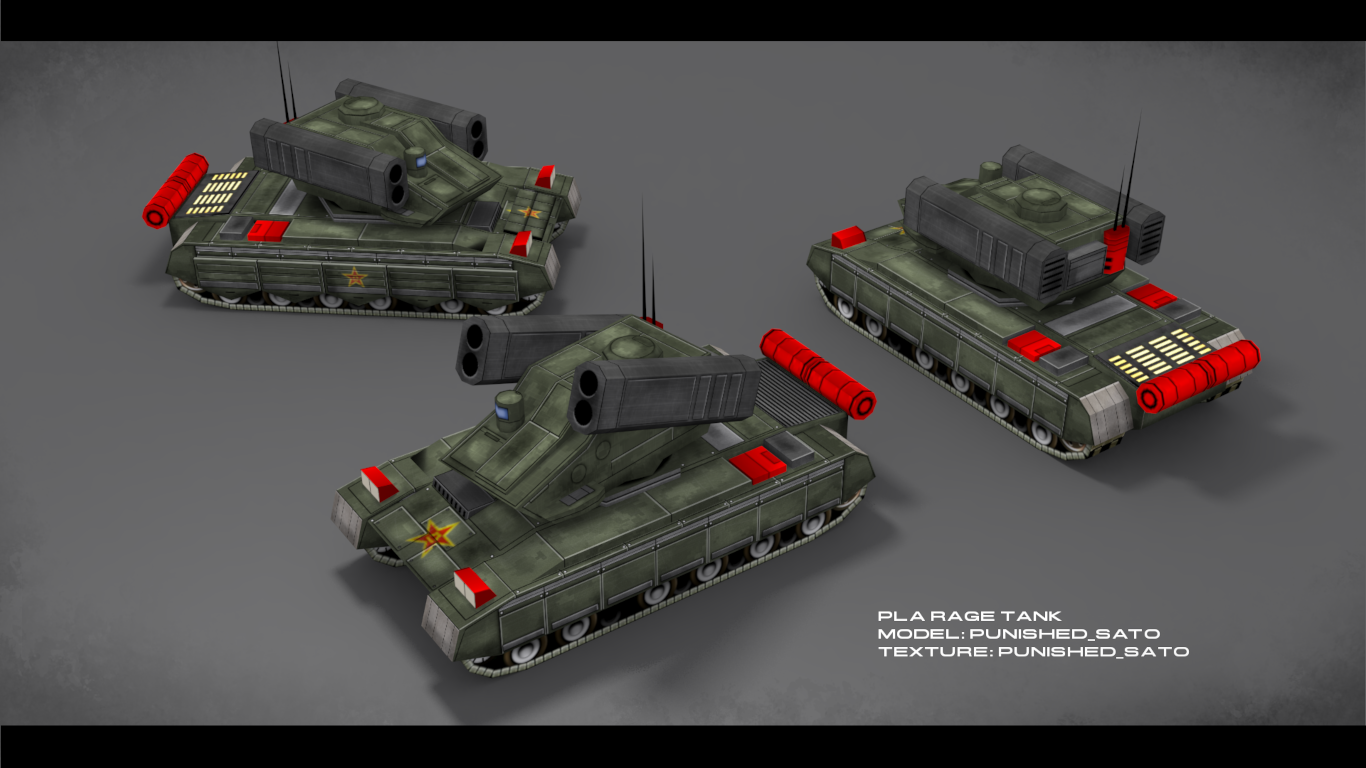 Known as the Rage Tank. Or Malding if you will. This tank sits solely as the anti-tank unit for the Nuke tech. Can be seen here with the full upgrade AND the turret infact being put onto the new chassis of all the PLA mbts.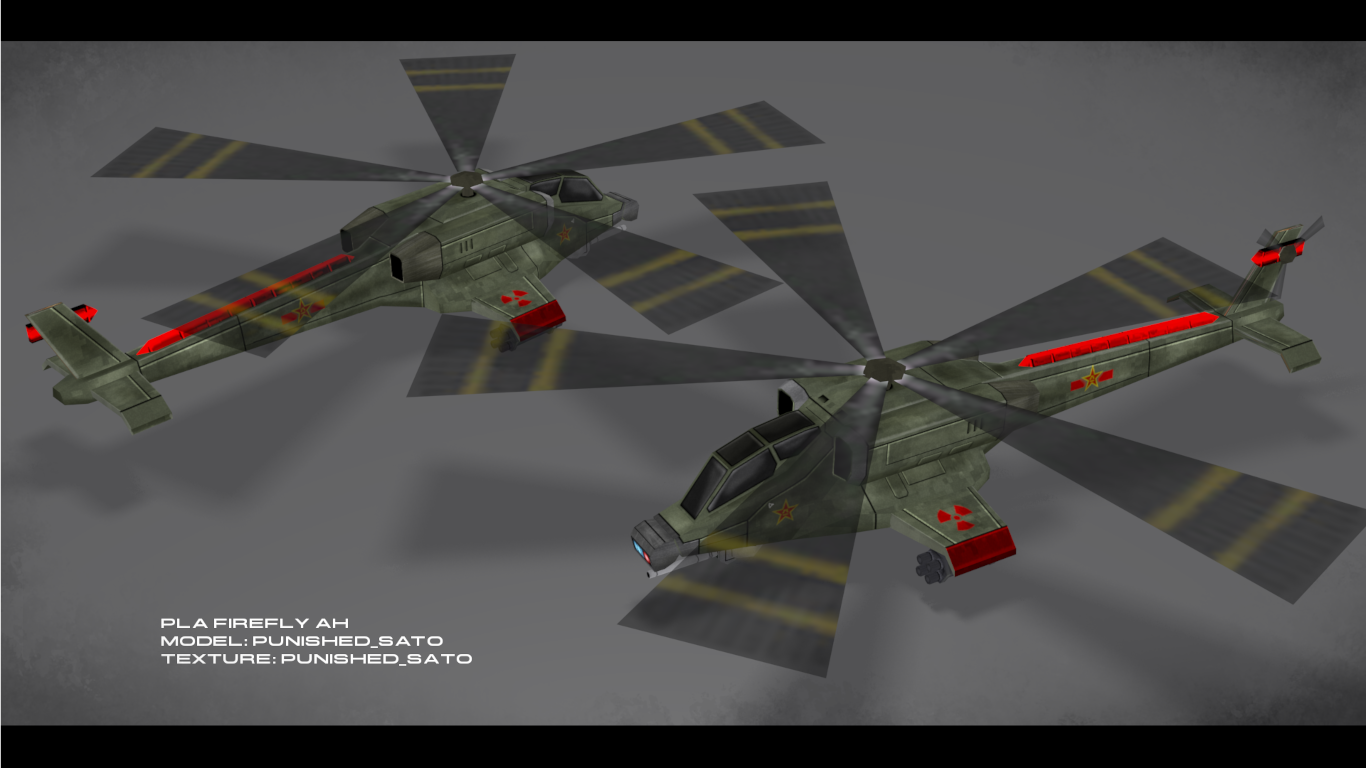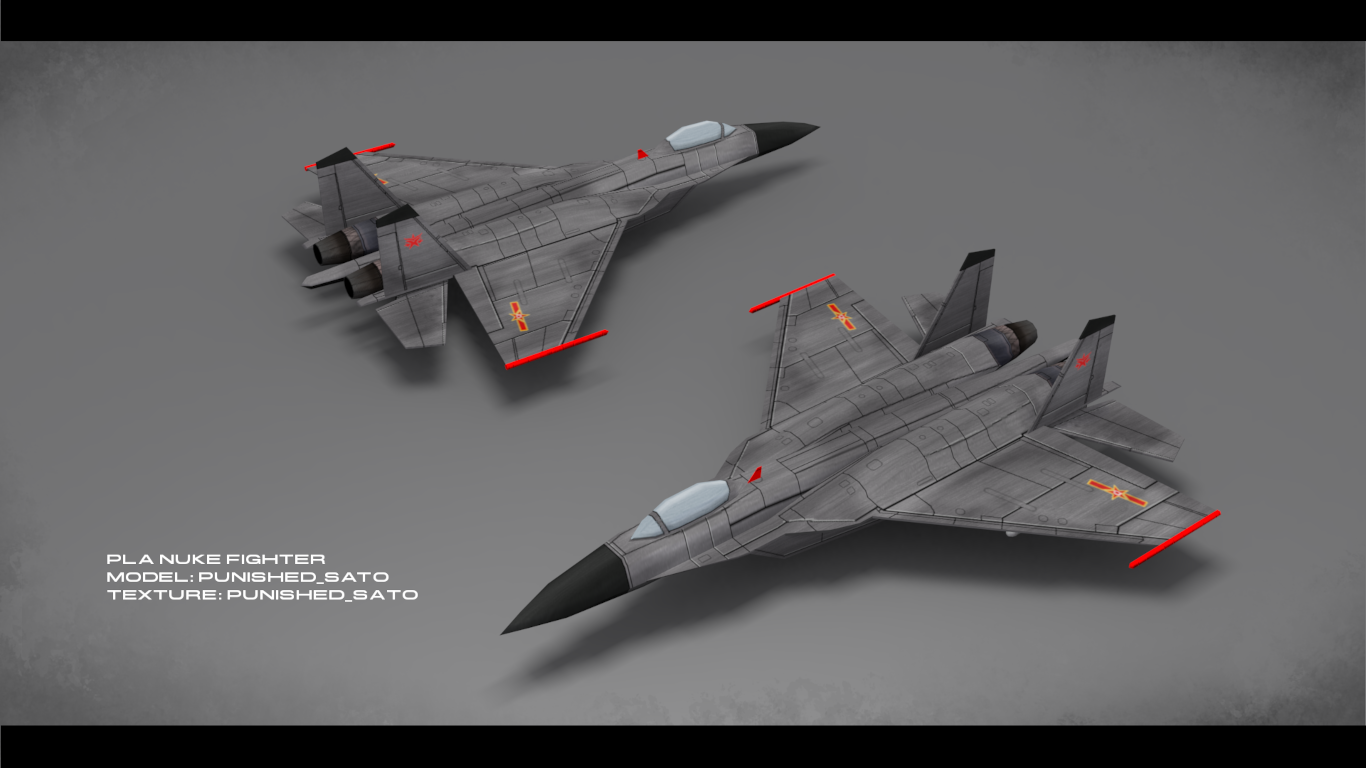 Another Nuke tech refresh. The Firefly AH and Nuke J-27. What you want more? It carries tactical nuke payload.
I guess that's it for now. For feedbacks and suggestions, you can visit our NLS server to talk about your thoughts on this mediocre mod, not only some of the stuff already being report on, but also, some sekret spicy stuff.