CYPHER is releasing its largest update ever today, Beta 3.5!
To recap the past year and several months:
- CYPHER attended Casual Connect (San Francisco, CA) in July, and it was a huge success.
- We have distributed over 50,000 copies of CYPHER 3.4.
- The average rating on our distribution channels is 9.5 out of 10.
- A new forum version was released in December.
- A new master server environment was deployed.

We'd just like to say thank you for your patience over the past year, and we're happy to say we've been hard at work. Here are the details of the next Beta version:

CYPHER is taking a new approach at character leveling. There has been discussion around balancing incoming players with veteran players, and we feel that the new leveling changes solves this. Characters will still be persistent outside of games, displaying statistics and ranks. However, leveling and agent modifications will now only apply inside of the game. All players start off with a level 0 agent when the game begins. Users can quickly upgrade an agent's hacking ability, jumping, jetpacking, and heath as they level. We expect interesting strategies to soon emerge, such as secret retrievers going full heath, and others upgrading hacking or credits to purchase devastating weapons for the team.

Content! The Rocket weapon has been added, as well as the infamous flare item. You can purchase these in your base store.





Teleporters have been added, and you can use these to transport to vast and secret areas of maps quickly.
Artificial intelligence and non-playable characters continue to be worked on and we're looking forward to releasing them as soon as they are polished.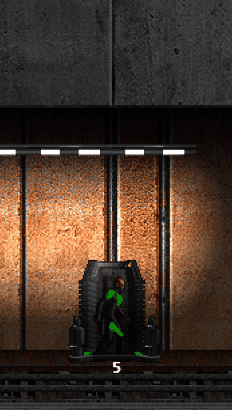 The content and management system took a bulk of the time over the past year. We have completely implemented spritesheets across the entire game, resulting in a total of 18 sheets from a staggering 4000 images. This has dramatically increased the performance of the game, and has fixed issues with older graphics cards not being able to draw textures with sizes outside the powers of 2. All of the screens have been retouched, and a new change team interface can be used in the game lobby.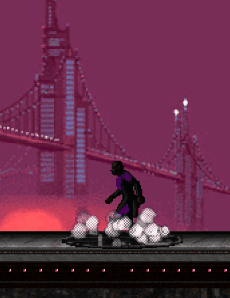 We have moved from .NET 4.0 Client Redistributable framework to .NET 4.5.1 as the libraries that we use now require them. Unfortunately this means that Windows XP will no longer be officially supported. Our audio and network libraries have been updated, and our entire network stack across the board has been refactored. We are starting to look at solutions to multiplatform support after this release.

New installer, updater, and extractor applications have been launched and feature a slim, lightweight user interface. Many issues have also been fixed with them, including prerequisites not being properly installed. We don't anticipate any problems auto-updating from 3.4 to 3.5, but if they do occur, just download a fresh copy.

We are always eager to hear your feedback around updates, bug finds, or simply awesome game stories. We look forward to your opinions on the new in-game leveling system, and we hope to get input around balancing and other aspects of the game.

Download the latest version here: Cyphergame.net
You can find the technical changelog of the update at: Forum.cyphergame.net

The CYPHER team