Heya fellas,
this time there's no gift for you but a little voice recruiting. As CWC is progressing pretty fine the time has come to start recruiting voice actors .
Now that's when you come into play...
We're looking for US voice actors that want to be part of the CWC mod by contributing their voice.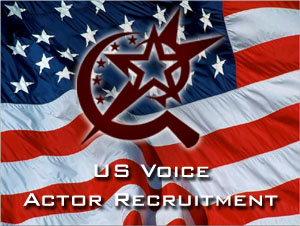 Come over here to see the details.
We'd be happy to see many candidates...
Edit: Thanks for all participants who already mailed, keep 'em coming!
So long,
the CWC-Team