Update news (0.9_06):
Added the ability to add your very own custom textures.
Added the character and creeper skins to the terrain.png file.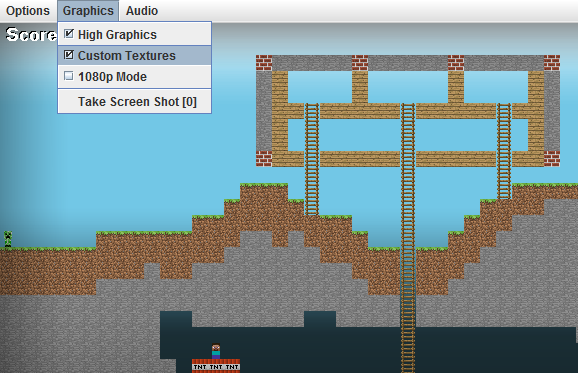 How to install your own custom textures:
Locate your Microminer.jar file.
Drag the "terrain.png" file beside the Microminer.jar file. (If you need the terrain.png file, just unzip the Microminer.jar file and copy it from there. You can also download any from the download page of IndieDB).
Run Microminer.
Under the 'Graphics' tab, toggle 'Custom Textures'.
If you screen shows up blank, you probably do not have theterrain file in the same location as the Microminer.jar.