Greetings again, fellow gamer-folk! I'm Pura and I come bearing news of our progress with The Black Grimoire: Cursebreaker.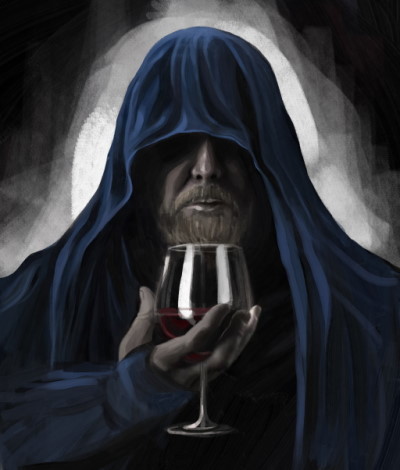 First of all, thanks to all you who participated in our first playtest and provided us with feedback and bug reports – it is much appreciated. We've left the playtest open of course in case anyone still wants to jump in and see what the game is about.

Onto the issue at hand; last time I posted, I mentioned that we had a pretty fundamental problem with the graphical assets we used to make that first version of the game and their impact on performance and framerates. We were facing down a nightmarish amount of development time spent simply on optimising the assets. Moreover, we had some inconsistencies with the artstyle and quality between how some things looked and this would have become even more apparent later on.

So we decided it was best to completely rethink the looks of the game at this stage, to somewhat downgrade the graphics, in order to have a more solid foundation especially with long-term development in mind. Unfortunately for us that also meant we had to start a lot of things from scratch, including all the environments. But with that out of the way, let me reveal the new graphics style we've settled on – tadaa!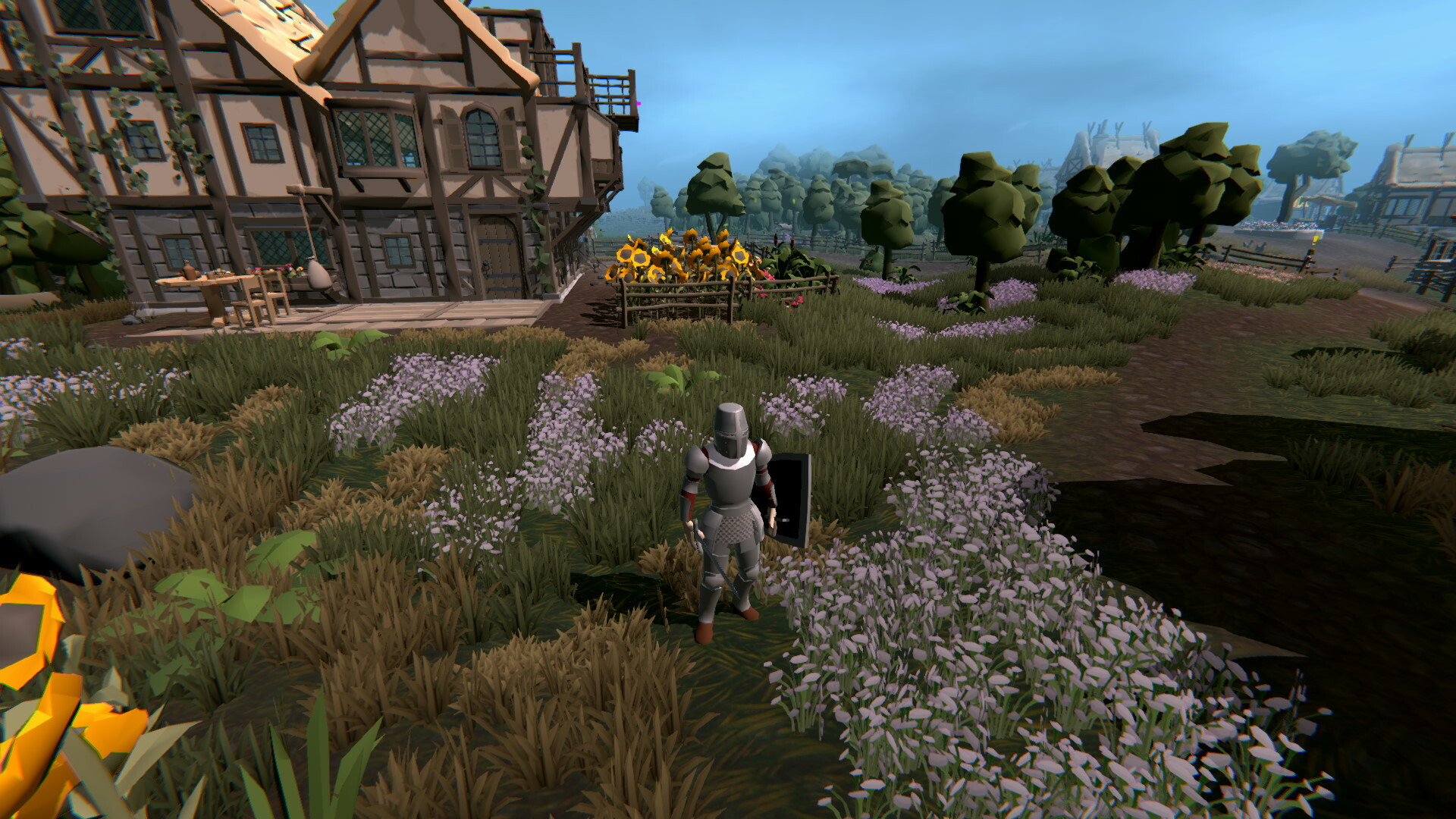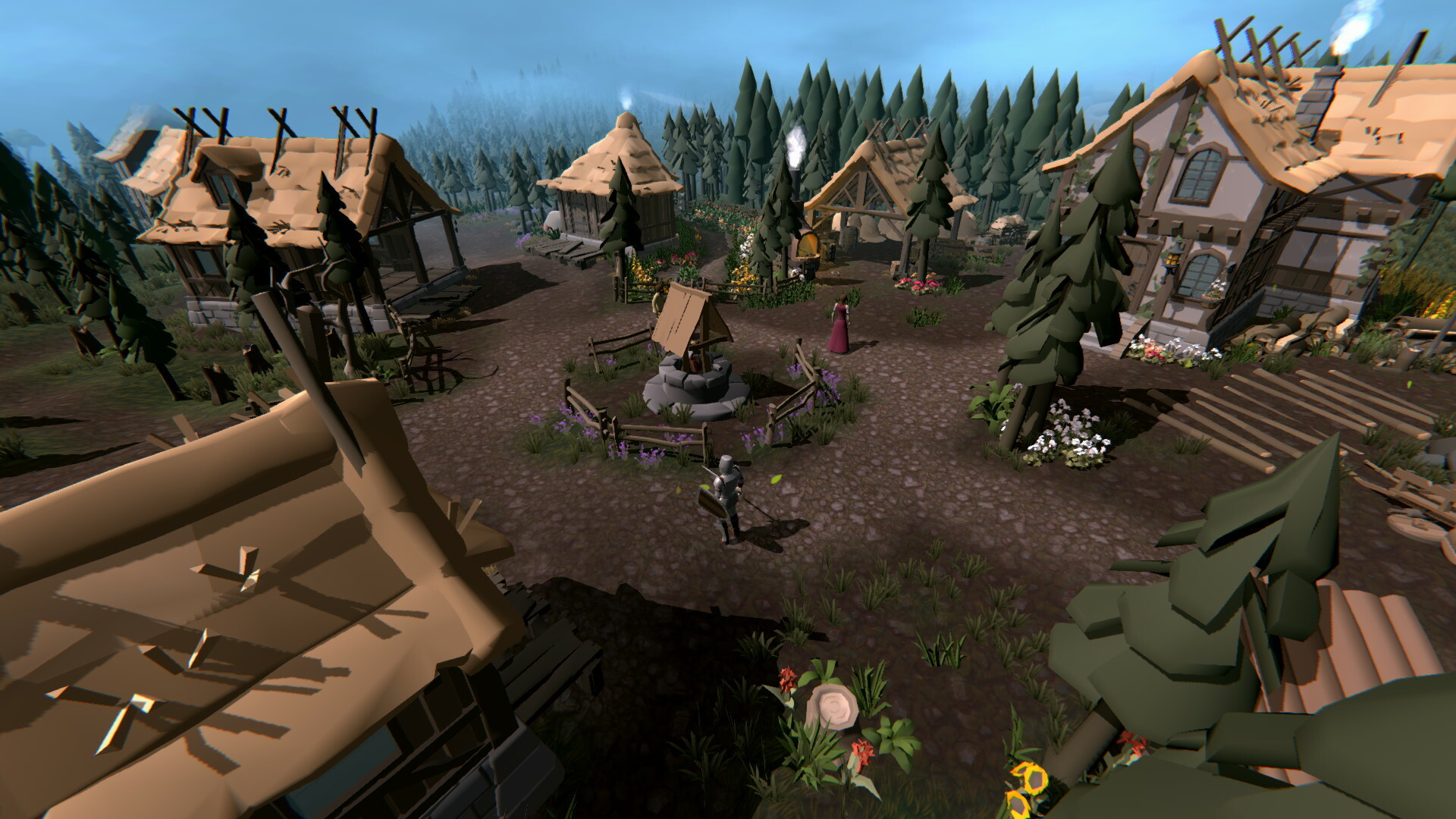 Sooo... if you played before and now feel terribly disappointed, you have my sincerest apologies. The new look is definitely more cartoony, less detailed and less… gritty? However, we'll have a much more consistent artstyle now and it's already making the game "feel" a lot better. Thanks to vastly improved performance, we've also been able to almost double the draw distance and implement less restrictive camera angles than before. No more nerve-wracking LOD-flickering and things appearing and disappearing in plain sight.

Since we had to start reworking the environments, we took the opportunity to remedy how we previously built everything pretty crammed in and close together. This time we've added plenty of space between points of interest and reserved room to lay down forests large enough to actually get lost in. Coupled with the increased draw distance, the world looks and feels a lot larger now.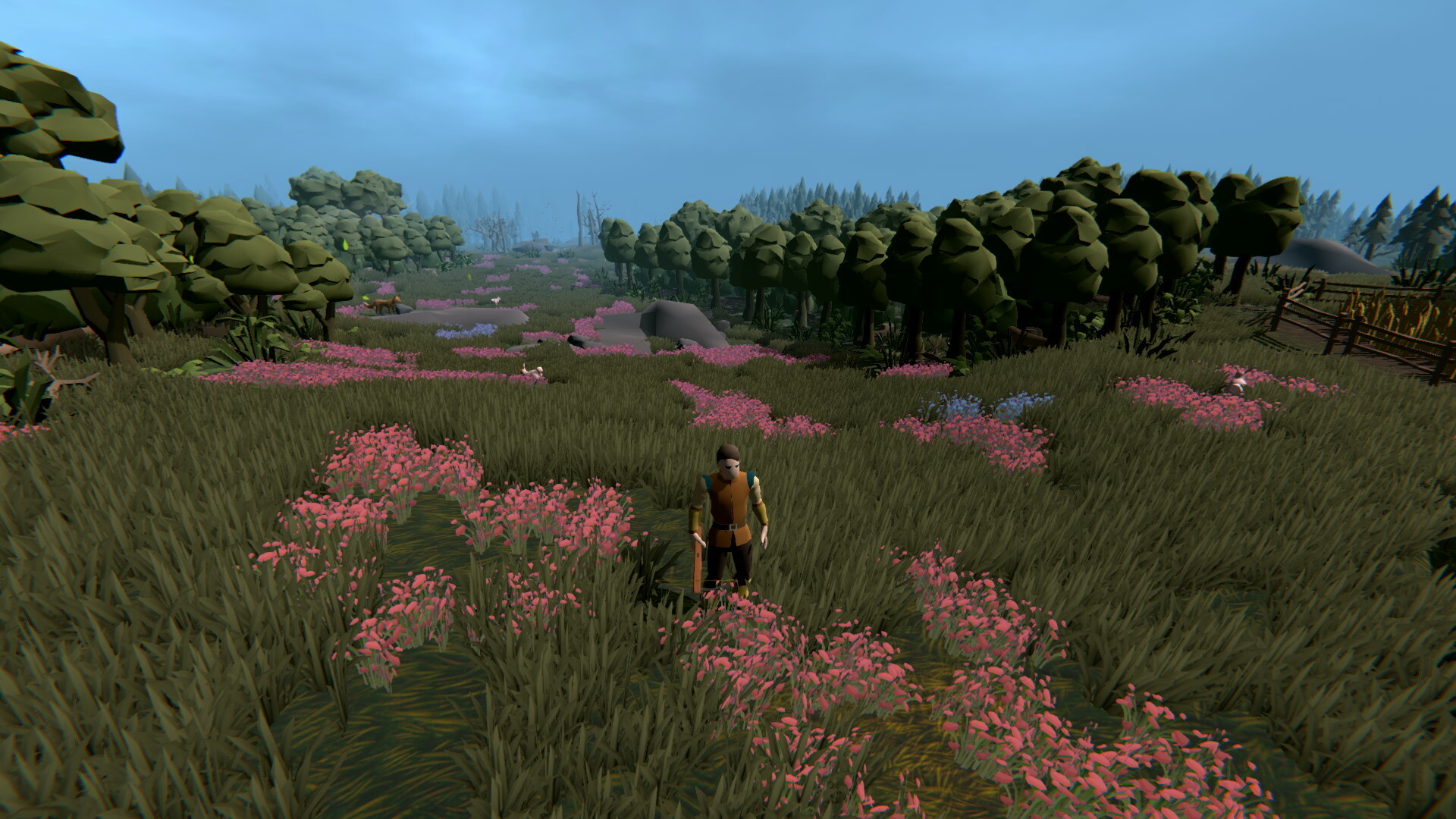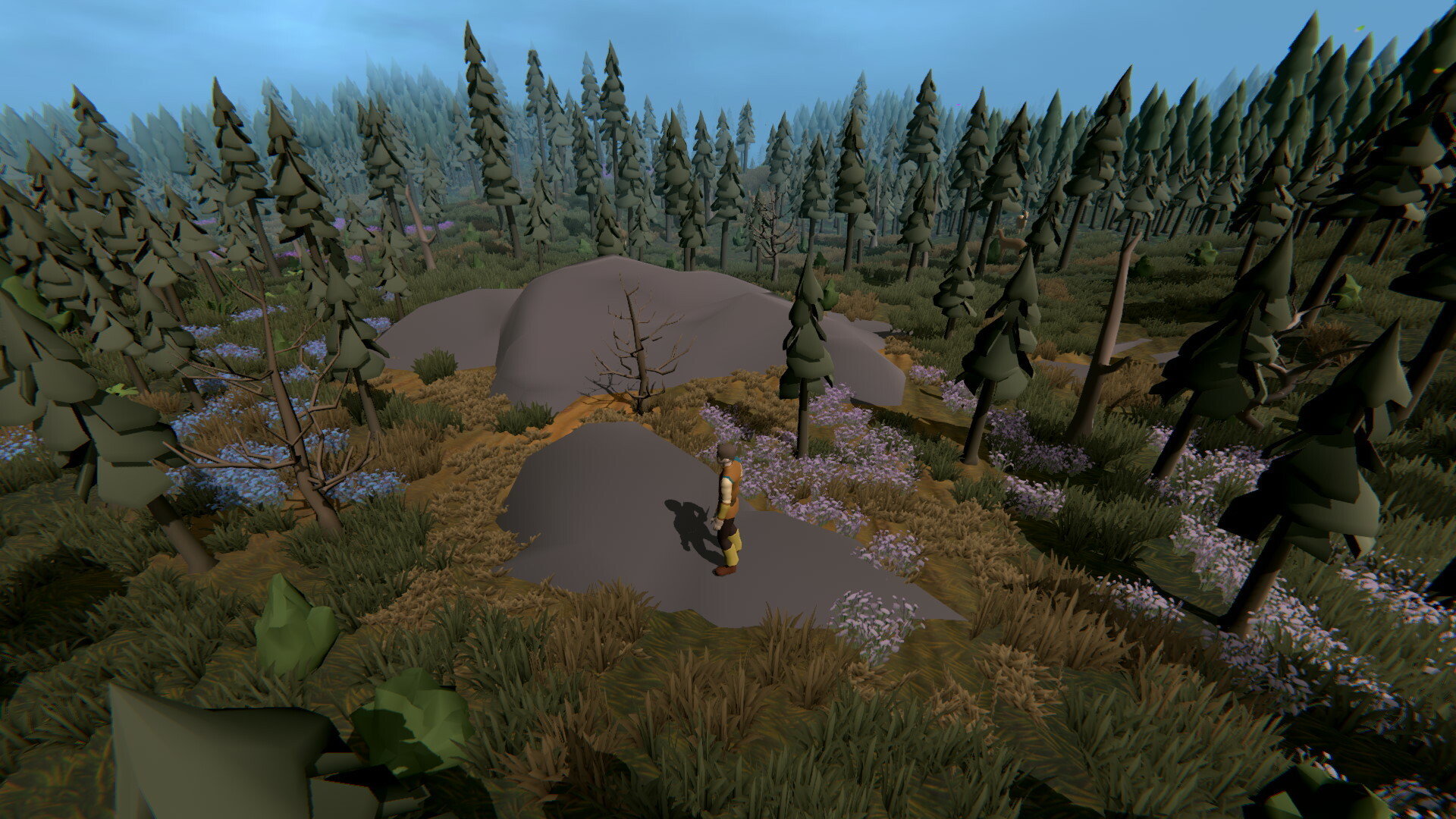 Working with more space has allowed us to also create smoother transitions between different looking areas, or biomes. The starting crypt you might be familiar with from the playtest is now situated within a forest and, as you start moving toward the city of Haywind, the trees clear away into open meadows which slowly turn to crop fields as you're nearing the city. Haywind itself has increased in size quite a bit (though still very much under construction) and we've added smaller villages along the way to the outskirts.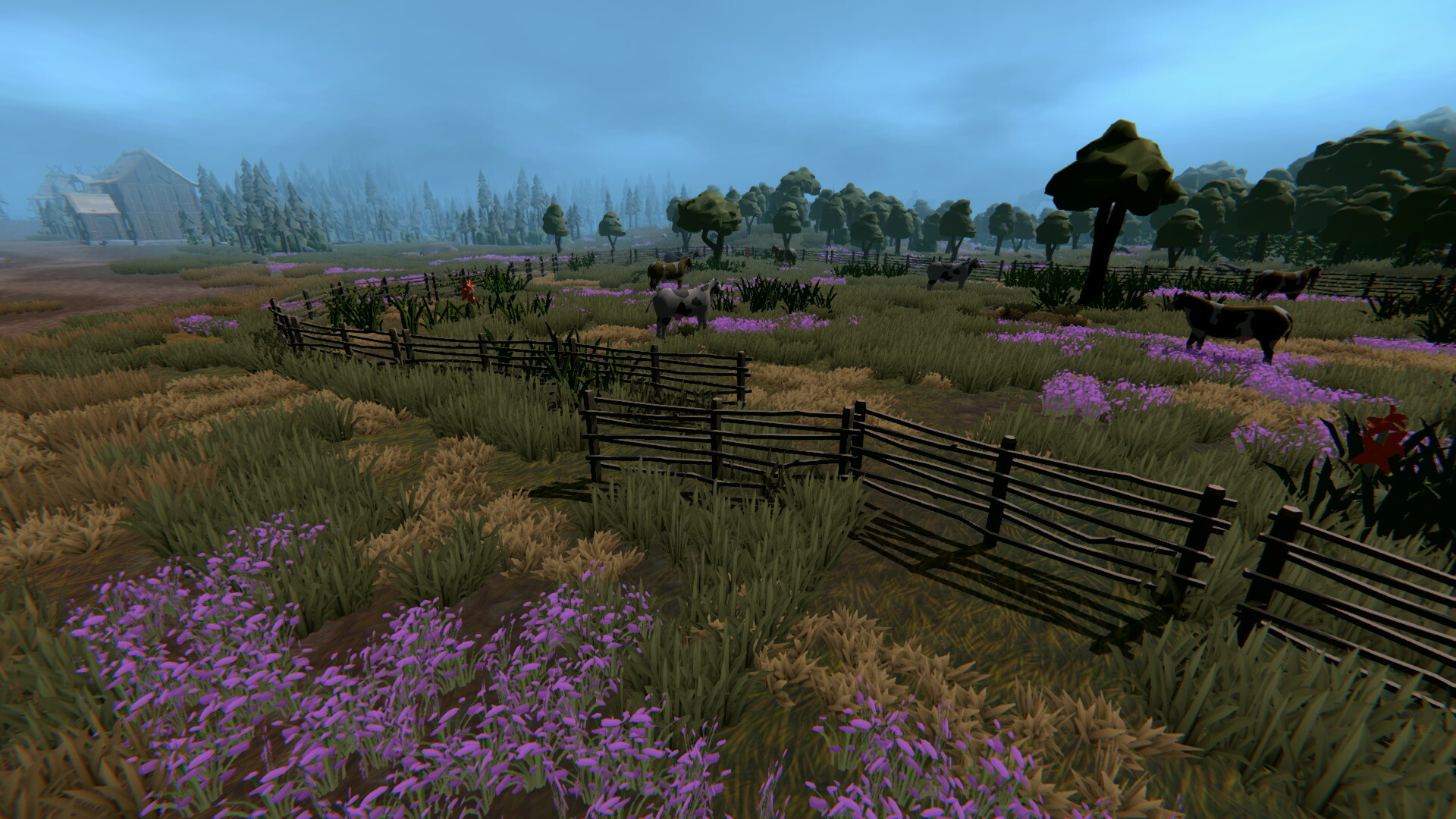 We also enjoy making caves. Caves make for good adventures.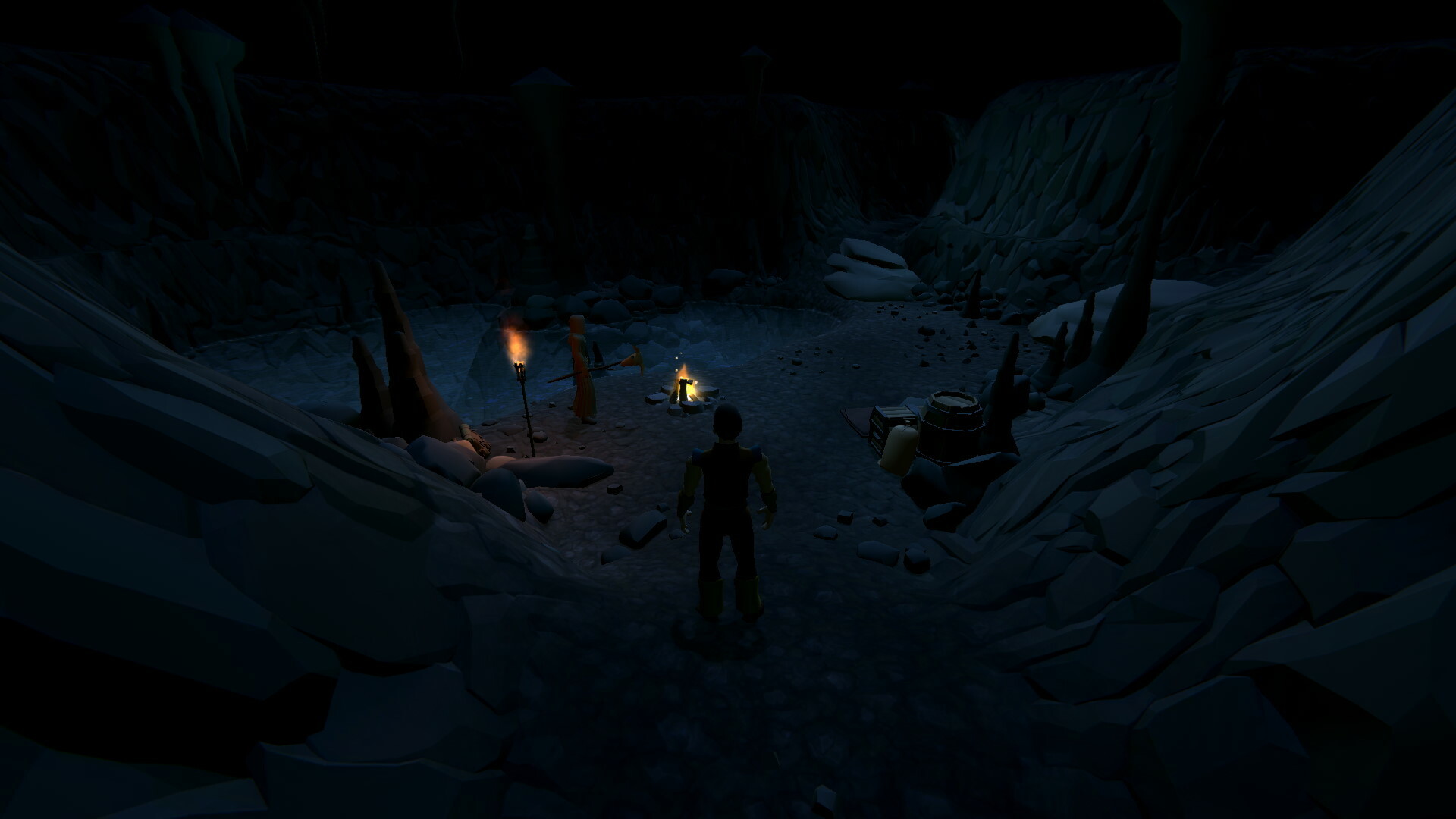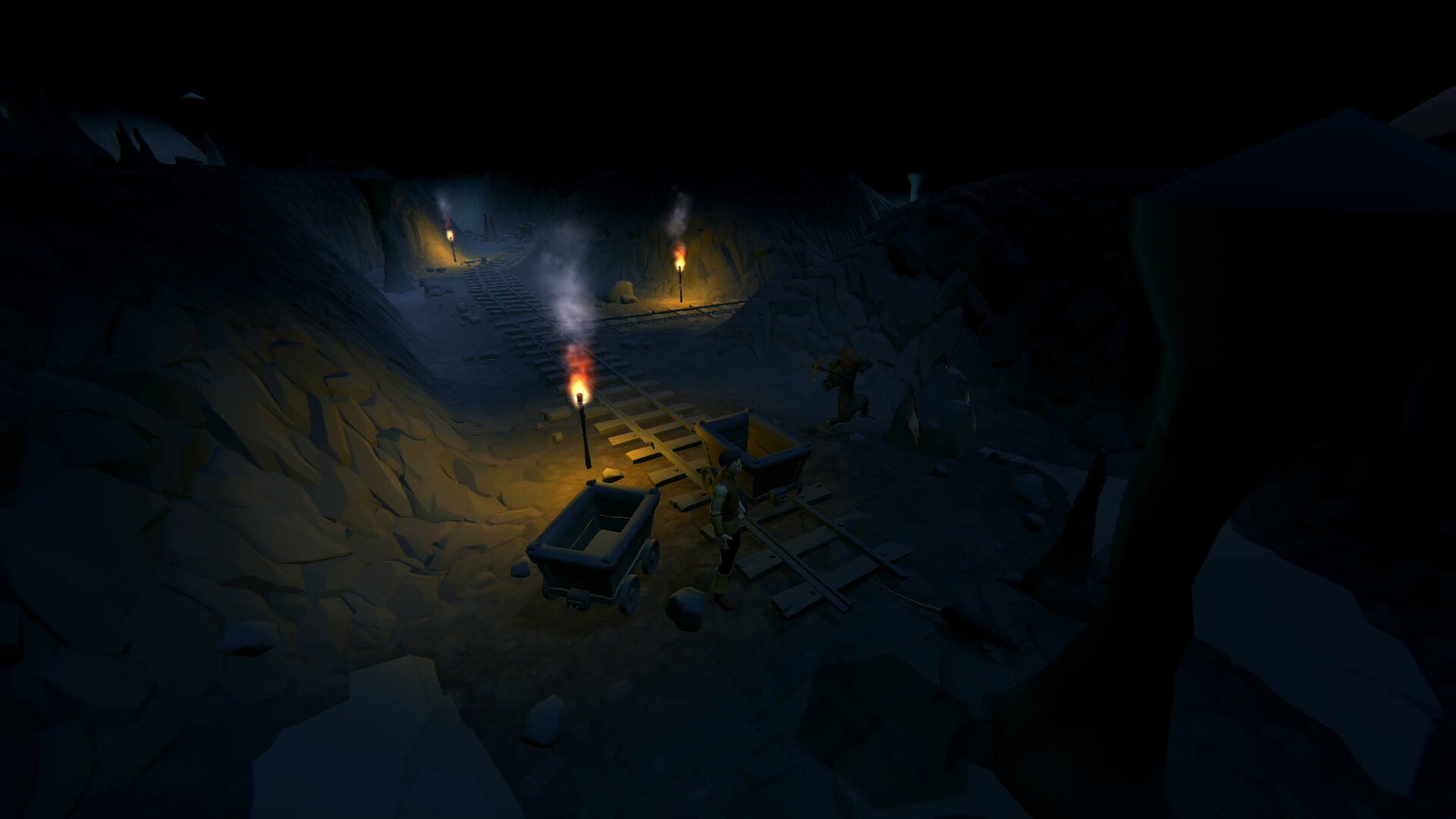 Then on top of that, we've been in need of new models for armor and outfits, weapons and that sort of things. Here are some examples of those.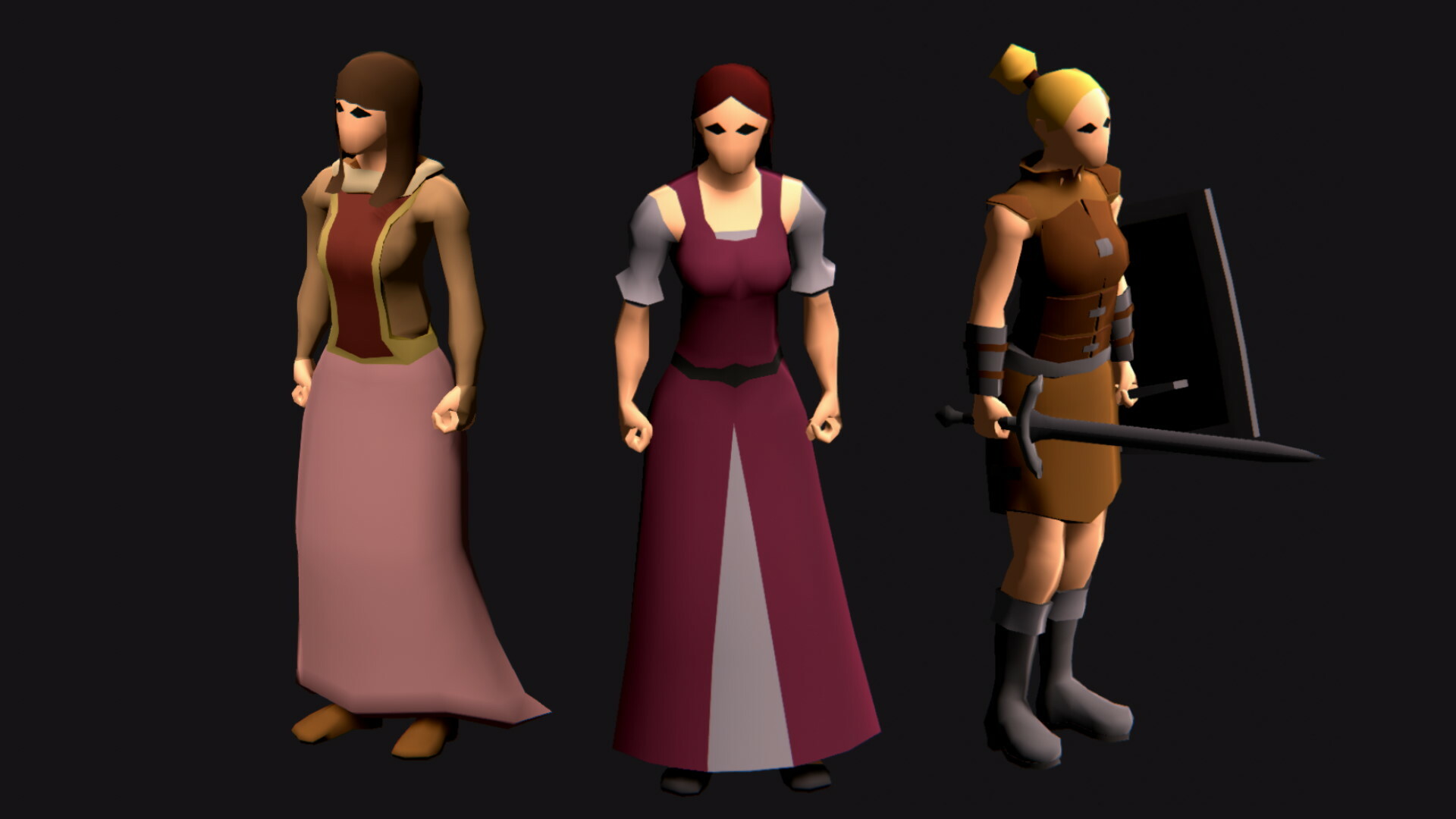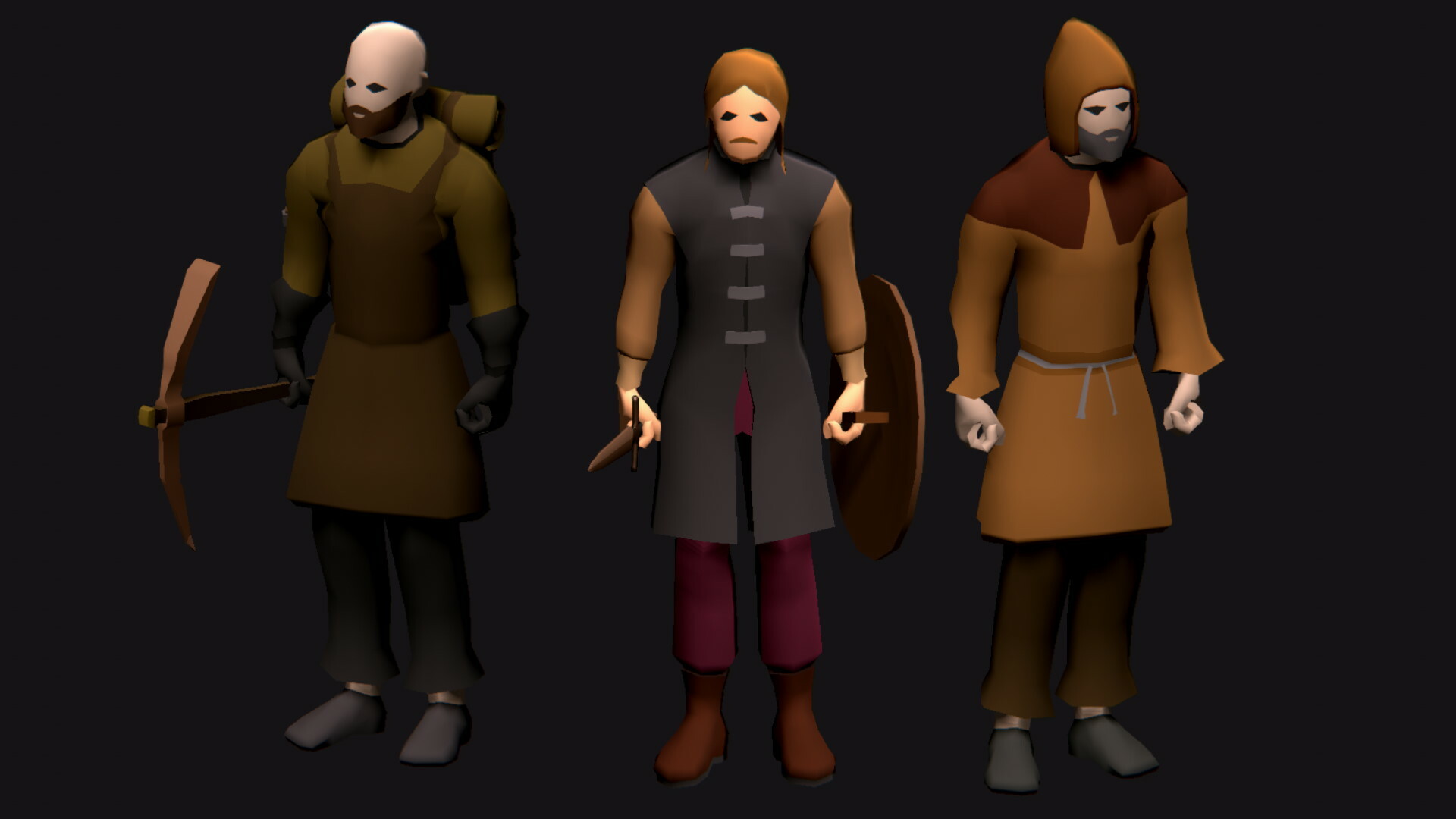 The simpler artstyle helps us create new ones at a much more efficient rate too so we'll be able to have more variety and special looking items in game. But that's about it for now. We're working toward delivering the second open playtest of the game. In the meantime, we'll try our best to keep you updated on our progress through these dev diary posts. Until next time, therefore – cheerio!

Pura
Follow us to keep updated!