I'ts been a long time since we last updated our page on indieDB, so today I want to catch up with you guys on what we've been up to.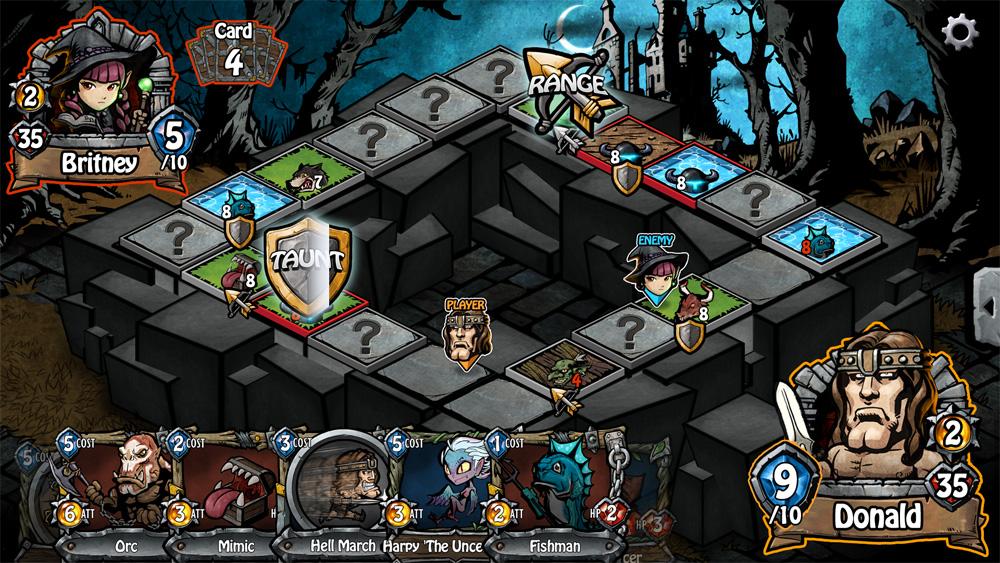 We've been implementing some basic game mechanics like Taunt and Range. In Dicetiny, you throw the dice to move, and when you reach a board, you can either use a spell or place a minion. If you look above, minions with Taunt can't be passed, and you have to fight it if you reach its space. A Minion with range ability can attack enemy characters on either side of its current space.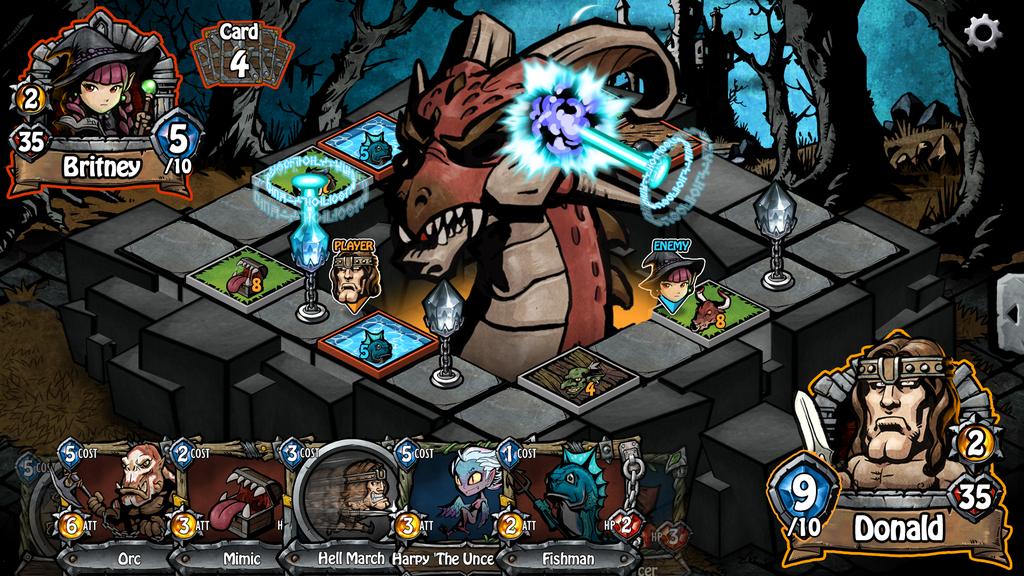 This is a rough concept image of a boss dungeon. We still haven't decided how the hero fights the boss, but some of the ideas include, placing some weak points of the boss on the board, and you fight them as if they're minions. And when you take them all down, you defeat the boss.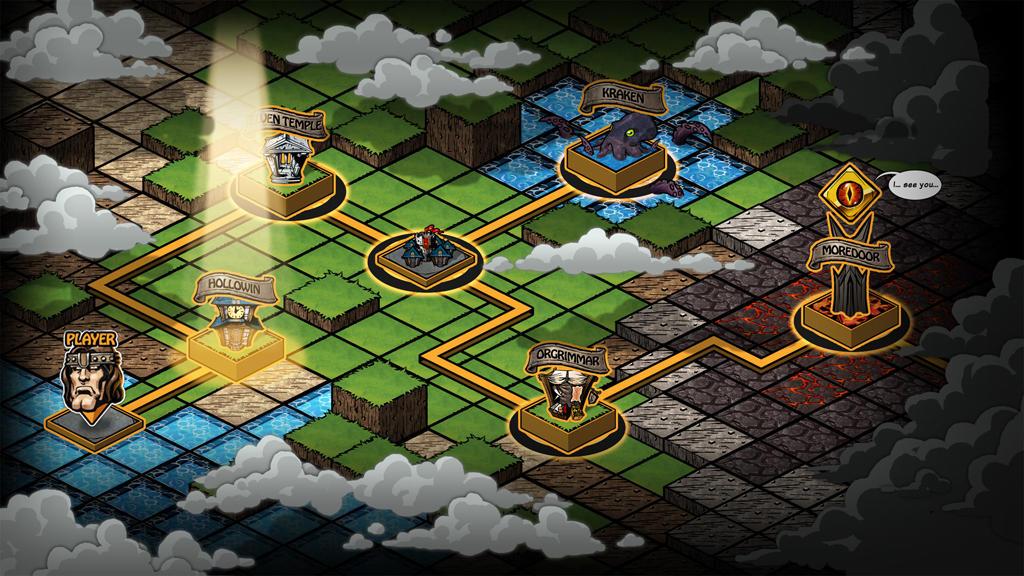 Finally, this is the world map. We weren't sure whether we should go with just 2D style or 3D style like this one. We finally decided to go with this style because the feedback we got when we posted this on Twitter was actually quite nice. We also quite like this kind of voxel style.
That's it for today guys. For more information, you can visit our website, www.dicetiny.com
I will try to post more stuff later, so please stay tuned. Cheers!