'Hark, hark! The Wolf's Howl comes blazing down, from mountains cold to bones withered! Hark the times end!'
~ Readings of Old
Birmwood is officially out of pre-production, hitting actual development and realization of the concept and idea. The game script is finished, game functions planned out and dialogues flashed out. All our efforts are not turned to realizing the planned content up to the actual main portion of the game (the prologue - which will be the content of the demo, we will release to the public - TBA).
The game starts, directly after customizing your settings in the launcher, with the first level - the river. Where the player is introduced, for the first time, with Parcival Godrigson. The main protagonist.
Development will continue one level per time, so we will update you later on the progress of the 2nd level, accordingly.
For the first level, we require Parcival to drift down the river as he holds his monologue. For that reason, we created a linear landmass, which we divided into zones, according to the desired actions taking place (which you can see in its current WIP state below).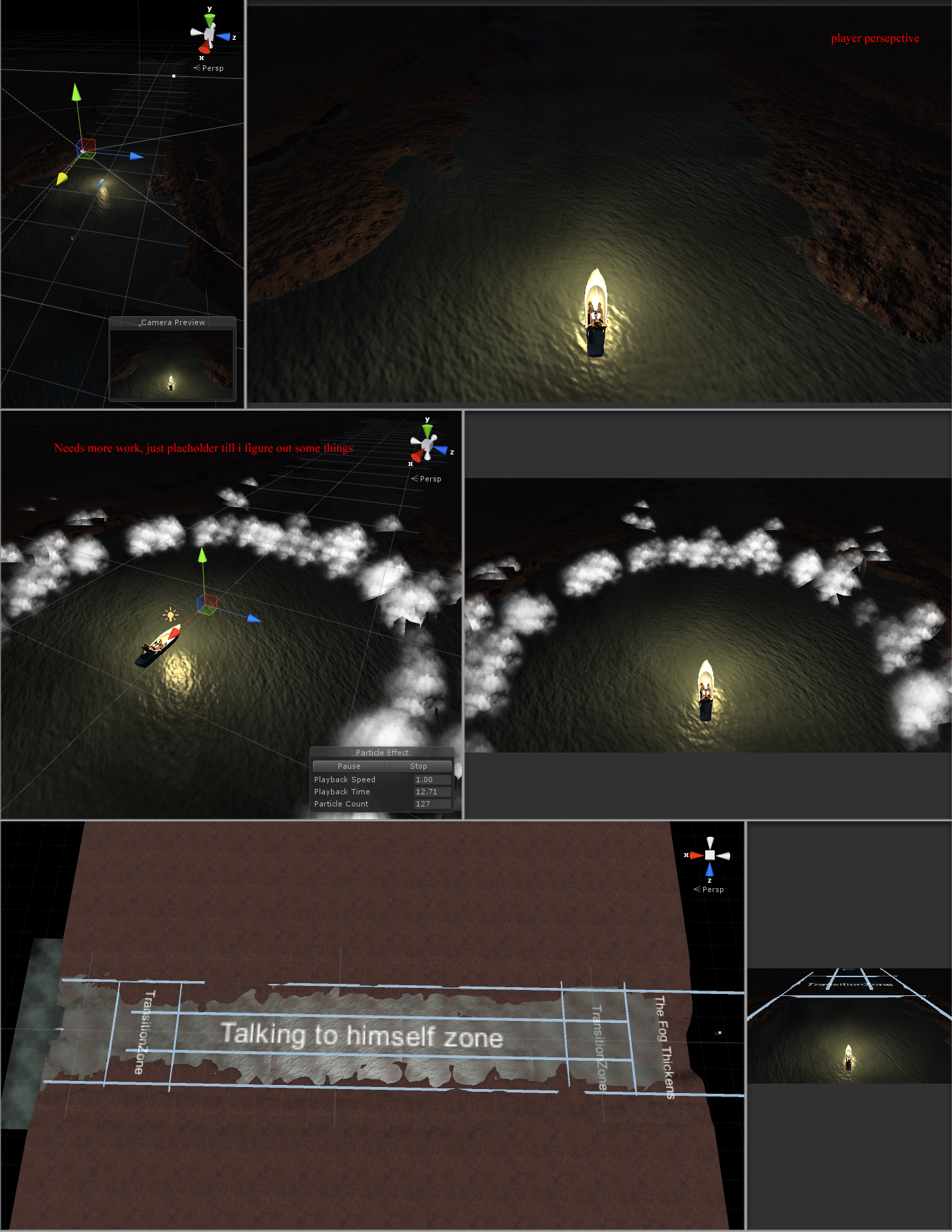 Assets for the first level are in progress, which will be added later on. Currently we are working on scripting the travel of Parcival in the boat down the river. Functionality is key here, as we plan to have a working area before applying full cosmetics.
As of now, the boat and Parcival models are the only assets fully finished and also used in this instance. The landmass will receive further attention in detailing and texturing later on, as will also the fog, water and foliage required to bring the world to life. Music and audio in general will come last, where we will also set exact seconds for the text, according to the voice acting (the entire game will be voice acted).
---
A lot has to be created yet and fixed for the game to take full effect, but we are joyful that we are beyond pre-production and into development. Up from this point, we will only go upwards! New talents have joined us as well, which will help bring the Slavic world of Birmwood to life!
More updates on the progress will be made once such are available. If you wish to help us, you can do so by joining us - we are always in need of new talents!