Greetings, everyone! I am humbled and quite surprised by the amount of positive feedback and coverage this project got. Thanks to everyone who recorded/live-streamed themselves playing it, seeing your reactions really make my day. To start things off, I will be discussing some of the problems that commenters and streamers have pointed out about the mod.
To preface, I must confess that I am really not a "modder," at least in the usual sense. I know how to slightly change models and their textures, replace sounds, compose music, and a few other small things, but other than that, I really don't know much of what I'm doing. I say this because I've noticed that there are a few problems that plague the experience, such as some lines not playing, certain map textures not being changed, and the NPC's mouths not moving when speaking. I shall address these issues individually.
I have no idea why some sounds don't play. I triple checked to make sure that they only had one channel and were low enough quality, but that didn't do anything. This is at its worst at the end of "Lambda Core," where suddenly 95% of the voice lines disappear, and the gun sounds glitch up (this sadly led one streamer to believe that I did not finish the mod. I did. It's just broken and I don't know how to fix it lol)
I retextured every single thing in the Half-Life WADs that had legible text (aside from lone numbers and most cut content). However, it seems that some textures are hardwired into the maps themselves (particularly at the beginning of the game until We've Got Hostiles). Since I do not know hardly anything about mapping, I don't think there's anything I can do about that.
I remember when I was a kid, I would record my own lines for the NPCs in Half-Life, and their mouths would move naturally to whatever I said. It was great. But for whatever reason, that does not happen now. I don't know why.
Despite these flaws, however, many of you guys seemed to get a good laugh about it. I am very grateful for all of the nice comments, reviews, and criticisms you have all given to me. Because of that, I am now in the process of Google Translating Half-Life: Opposing Force, as you may have seen in the images I recently uploaded.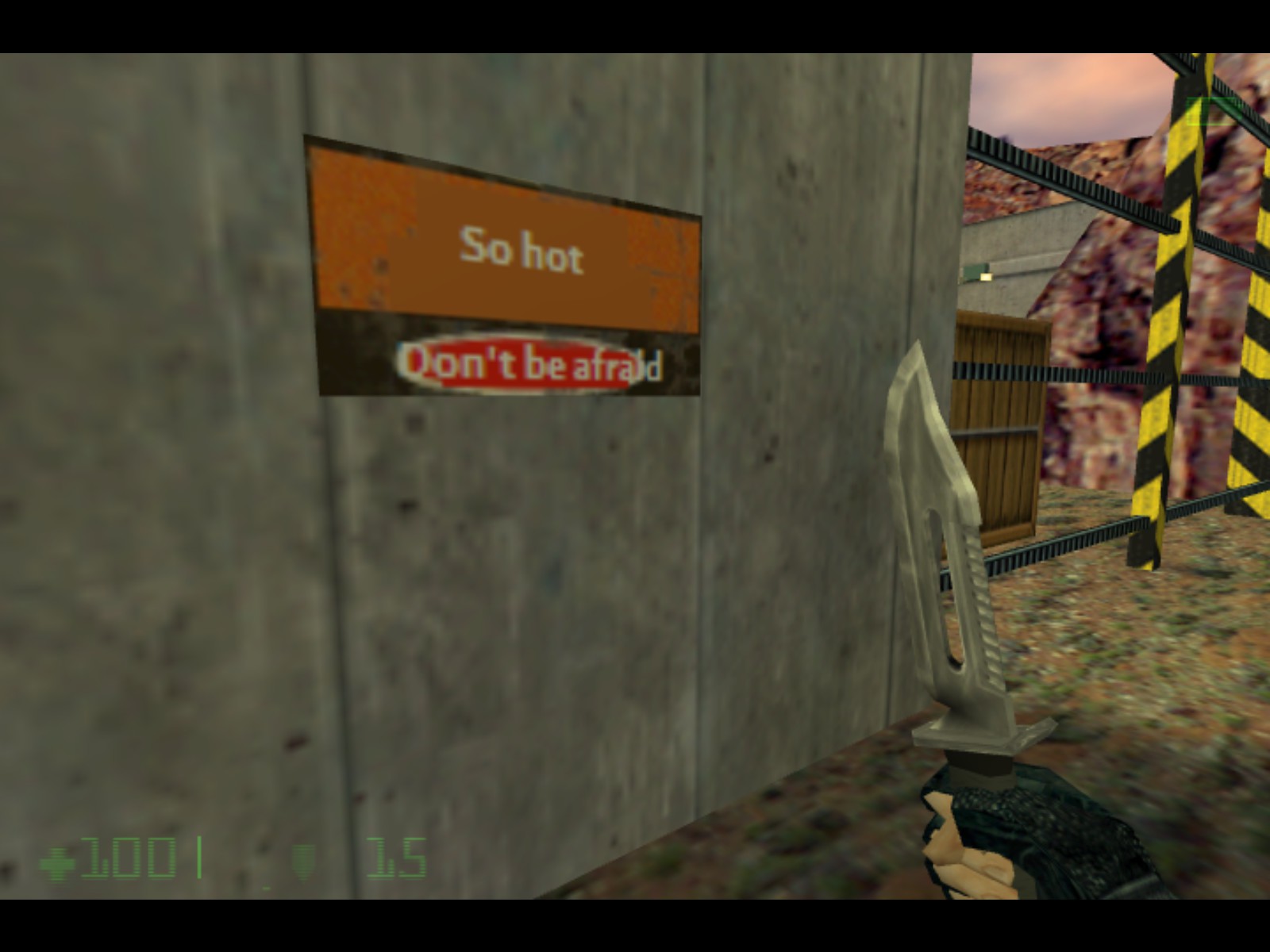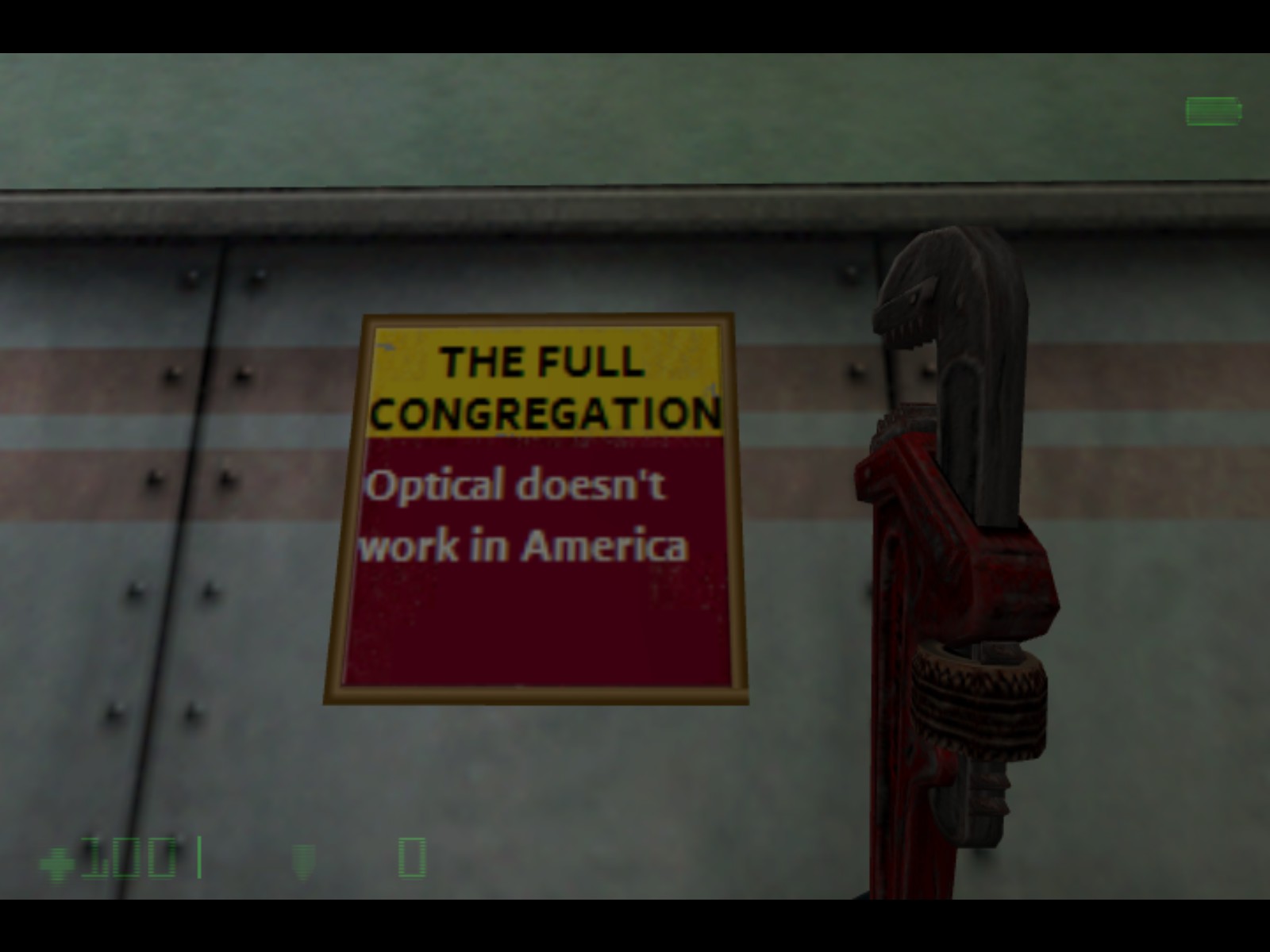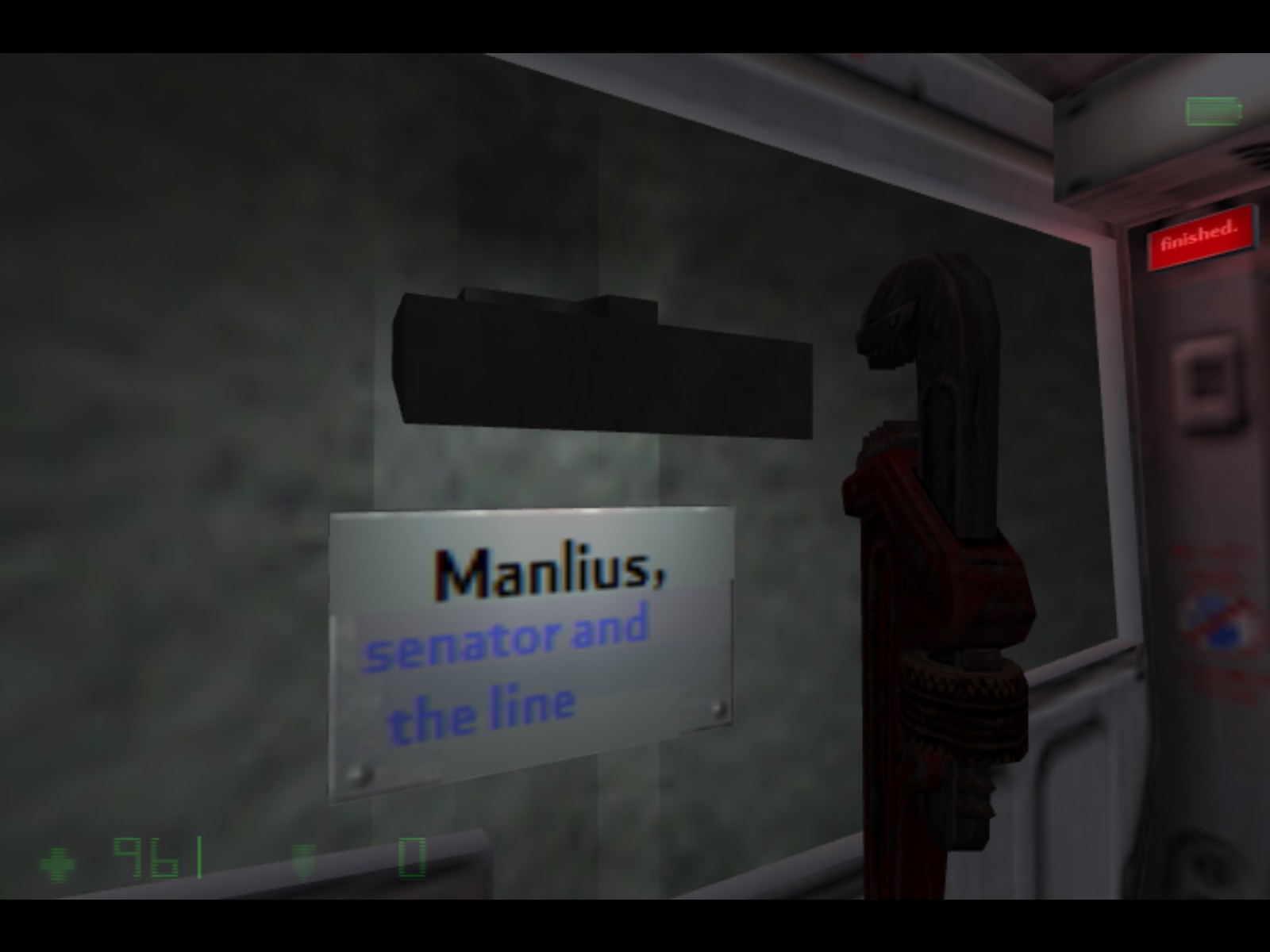 I have no official release date for this mod. Right now, I am a full-time college student getting ready for a large recital, so I don't have as much time to work on this project as I'd like. After Half-Life: Opposing Force is fully mangled, I plan on giving the same treatment to Half-Life: Blue Shift, and if there is a demand for it, Half-Life: Decay. I don't plan on doing Half-Life 2 or its episodes since I have little understanding of how the Source Engine works. (That being said, if anyone else wants to spearhead that project, go ahead and do it. Contact me if you need another voice actor lol )
That about wraps up this update! Do let me know if you have any questions, criticisms, or suggestions. Thank you.