Hi Guys,
I just started my adventure with Steam Greenlight and put my first creation up for voting there. And it's also my first post here on IndieDB where I'd like to share my work with you.
CubeTerrain, in its current form is a build & destroy sandbox with a good bit of physics. You can see the most of the latter towards the end of the promo video. Have a look & please reach out with any comments, suggestions, feature requests, and give it a vote :-)
Cube Terrain is a creative sandbox and a fast-paced shooter game in one. It locates you in a procedurally generated landscape and lets you interact with it dynamically, by either constructing your dream structures or by destroying them and scorching the earth around.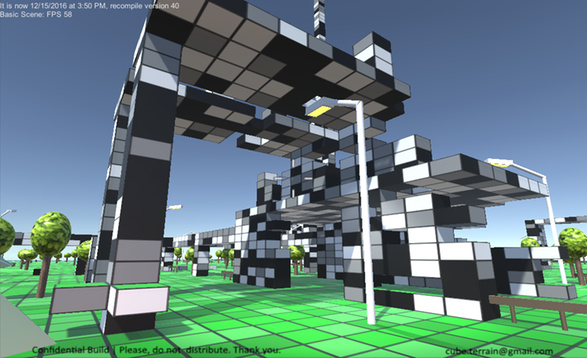 You can rapidly design and build your structures, create abstract futuristic constructions, or mimic the craft of masonry and create castles, with towers and walls, together with inside corridors, and staircases that let you later run around swiftly & safely when defending your creation.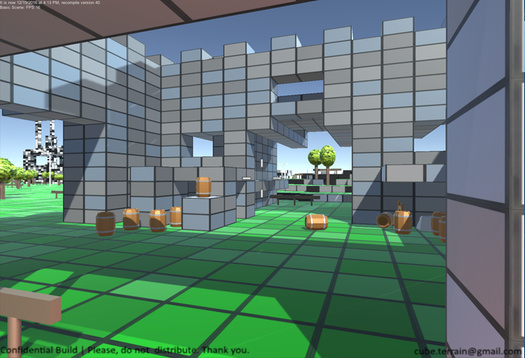 When entering the battle mode, you use your weaponry to scorch the soil & slow down your besieging enemies. When counter-attacking your opponents at their ground, you damage their constructions and ultimately crumble their structures to pieces which then fall to the ground smashing or blocking fighting units.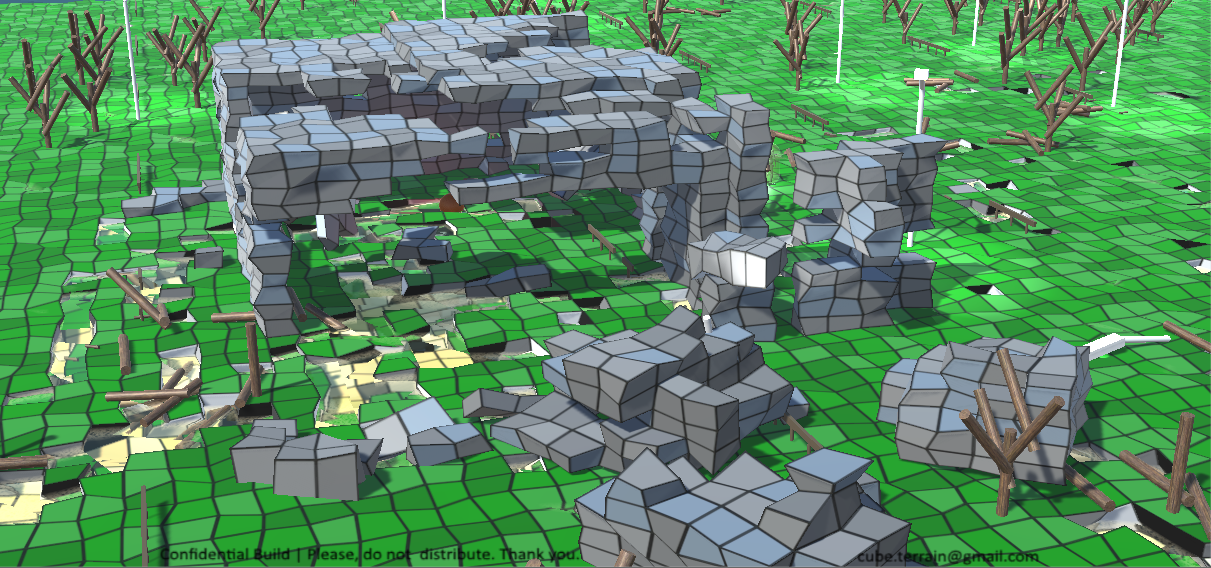 The game lets you experience both isometric-like far perspective view and the first person mode. Switch between the two to conveniently design & build the framing walls of your structures for afar, and also to have a strategic view of the game field. Switch to the first-person mode to explore the interiors, add detail, fill in internal dividing walls, floors, staircases, passages, and then during battle time feel the rush when you chase your opponents around, or when you flee to the inner defense parts of your structures when battle fate turns against you.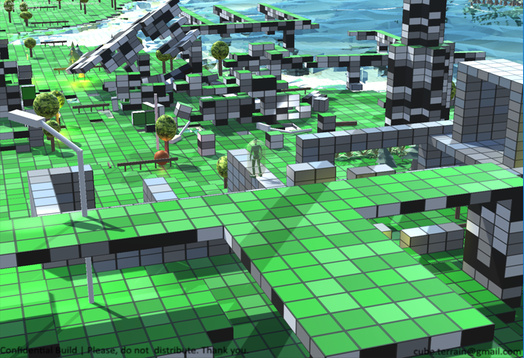 This game balances three contrasting game-play parts. It lets you create and build your dreamed structures easily with the intuitive select & extract tool at your own pace. Then it turns into a fast-paced action game & lets you defend your creations from attacking hordes and run a counter-strike on their structures. Finally, as a far-goal, it is a networked experience that lets you invite your friends to your creations & fight cooperatively to defend them, or allows you to turn against each other & run death-match, or capture the flags, while you're laying destruction & crumbling your environment to pieces.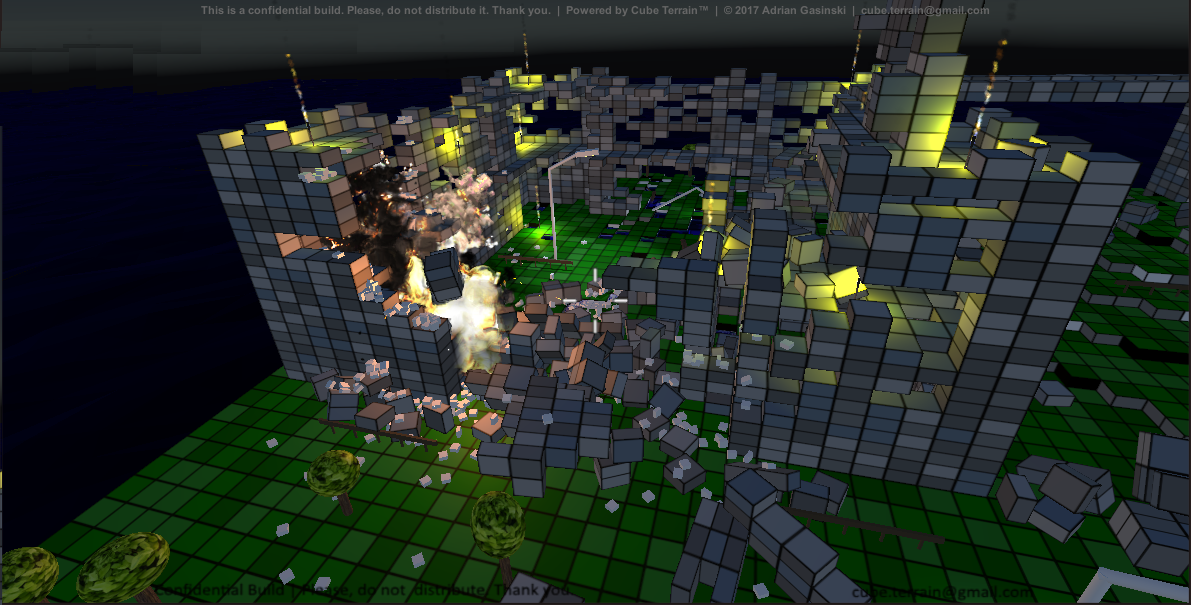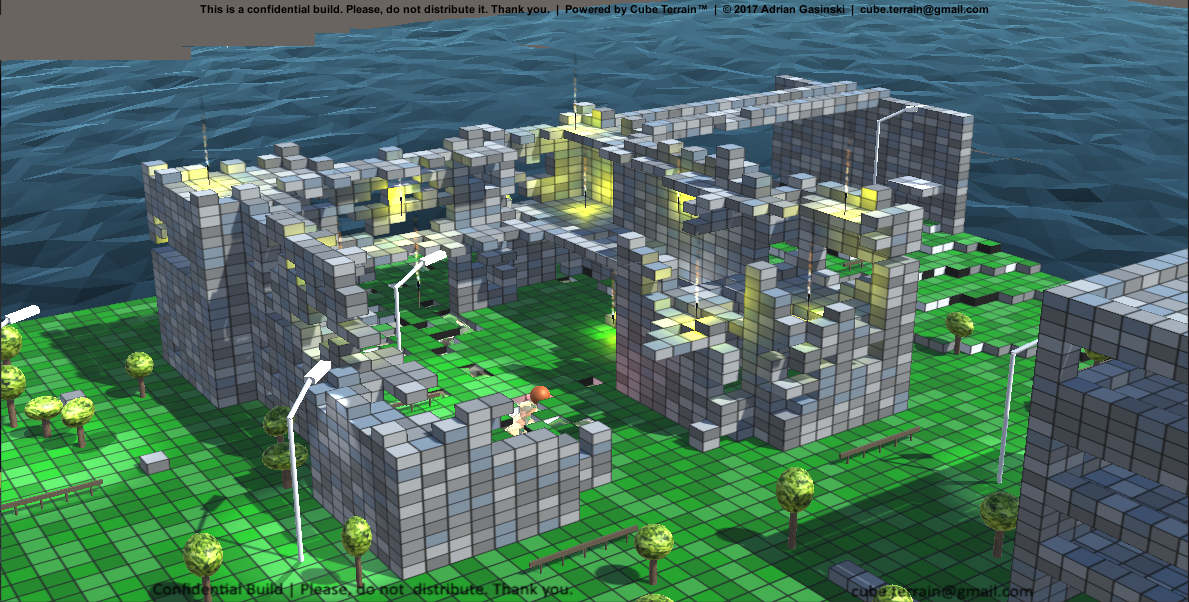 Thanks a lot & here's the link again
you can also find us on Facebook.com
and I hope you'll enjoy it! :-)
Adrian