What's New in v1.1
Updated Menus: Now the options and controls of CstDoom3 can be easily configured using the menus (both the main and the multiplayer menus have been updated), and your settings are properly stored. Also, some options of Doom 3/RoE that were originally hidden are now accessible (for example, you can set a custom resolution via System/Advanced Options). The images below give an idea of what you will find there.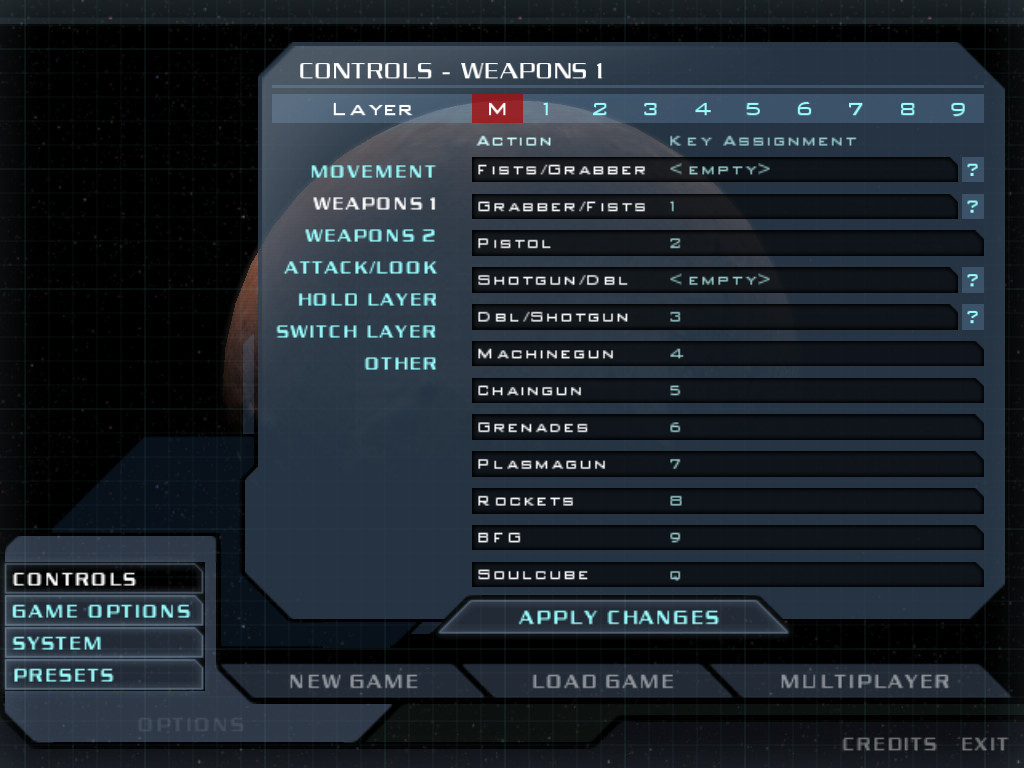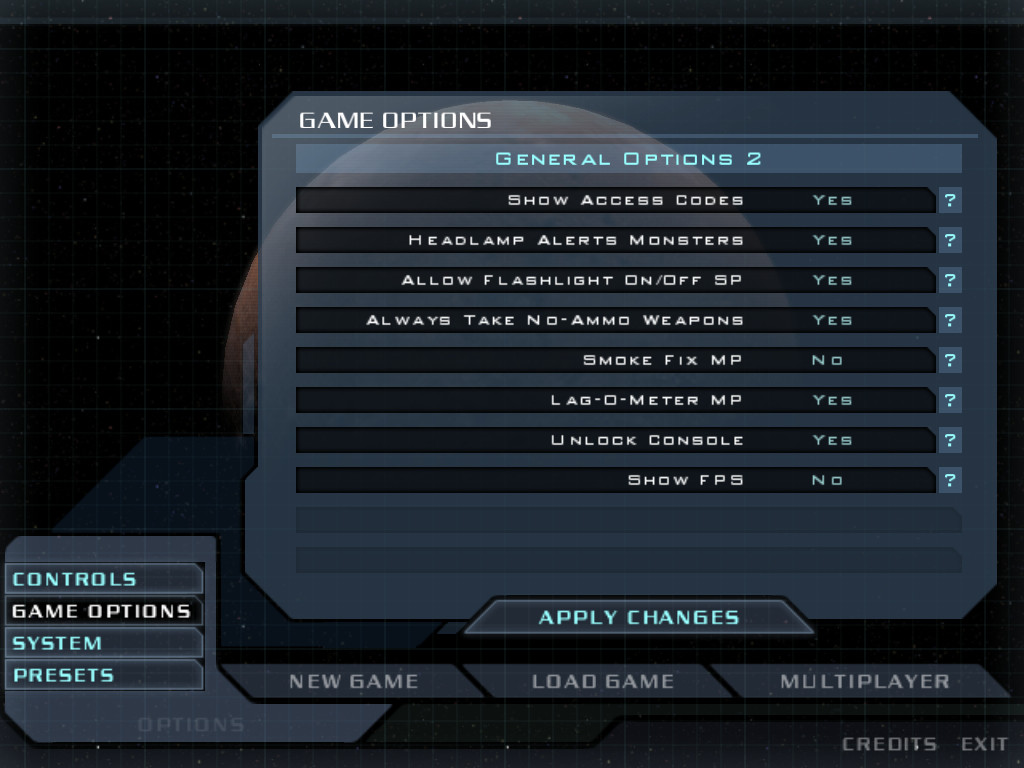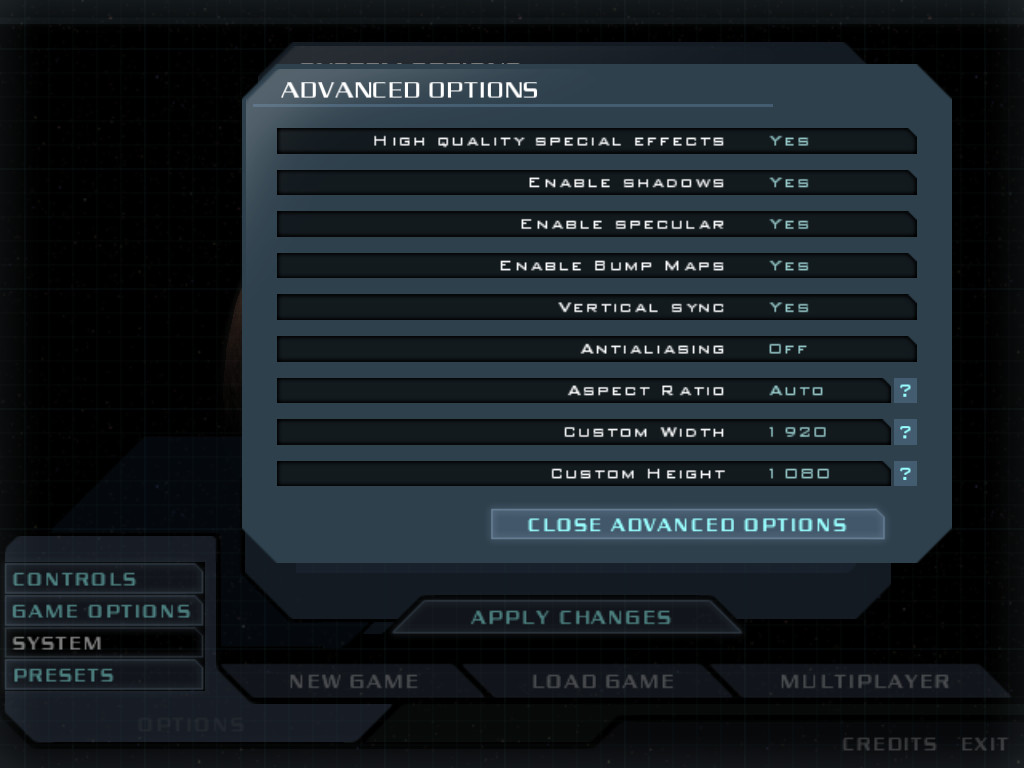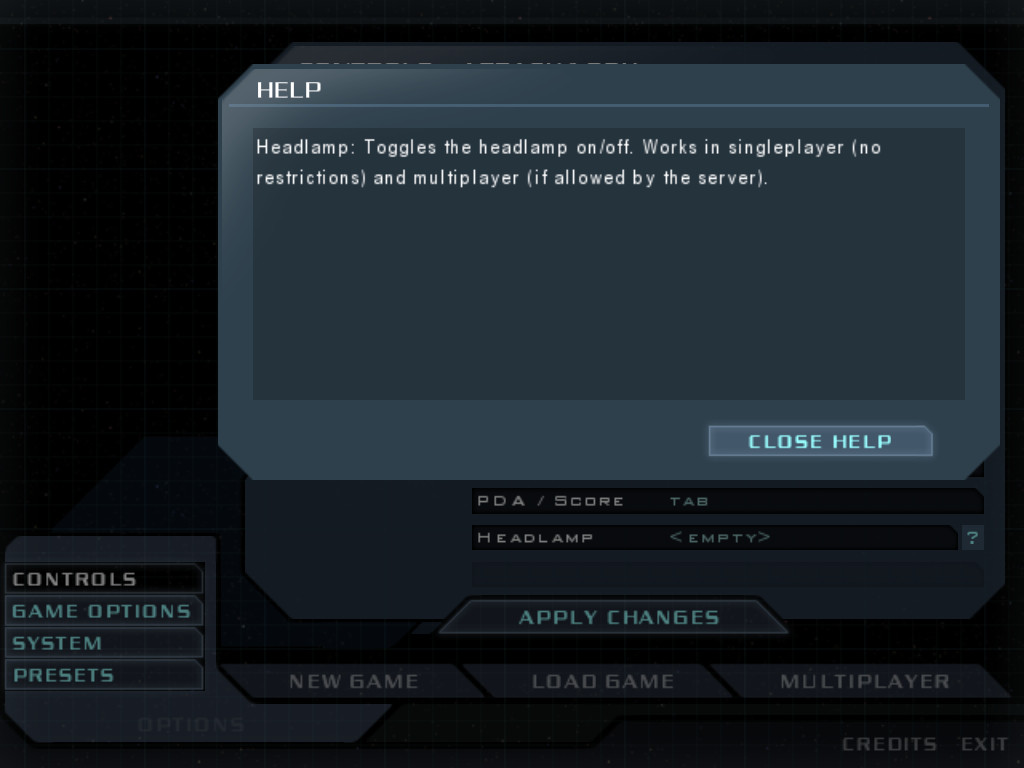 Run, Crouch, Zoom Indicators on HUD: If enabled, an indicator is displayed on the HUD while Run/Crouch/Zoom is active (each control has its own indicator, and you can choose which ones are enabled). This is particularly useful if you configure these controls as toggles. The indicators are shown in the image below (lower left). Run is red with ">", Crouch is yellow with "-", and Zoom is blue with "+".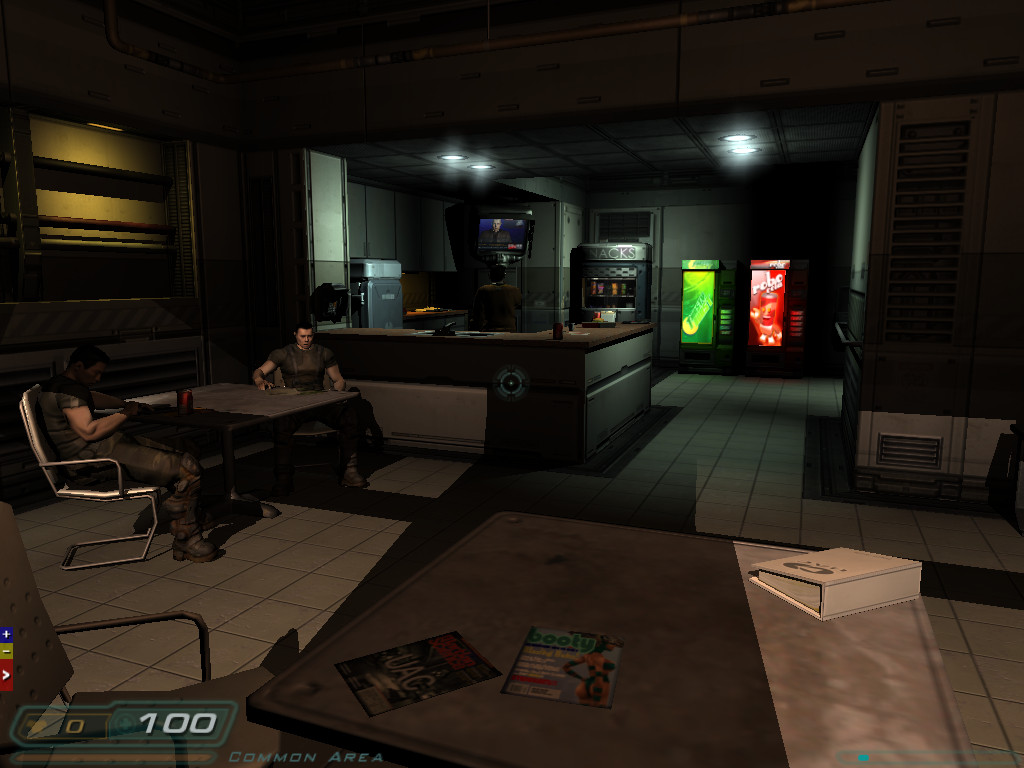 Bug Fixes: The detected bugs from the previous version, as well as some additional issues from Doom 3/RoE, have been fixed. See the included list of changes for the details.
The Features
Here is a brief list of what is available:
Show access codes (locker codes, etc.) on the HUD
Grabber and Double Barrel Shotgun in Doom 3
Chainsaw in RoE
Additional key layers for the game controls
Headlamp
Demigod mode
"Always Run" / "Toggle Run" in singleplayer; Stamina drop can be disabled
Run, Crouch, Zoom indicators on HUD (new in v1.1)
Smoke control
Damage feedback control
Other stuff
For a better overview, see the description in the top of the CstDoom3 profile. Notice that all features are optional (opt-in).
A Tip
Since the Grabber can be used in the Doom 3 campaign, you might like to know that it can be very effective against a powerful enemy.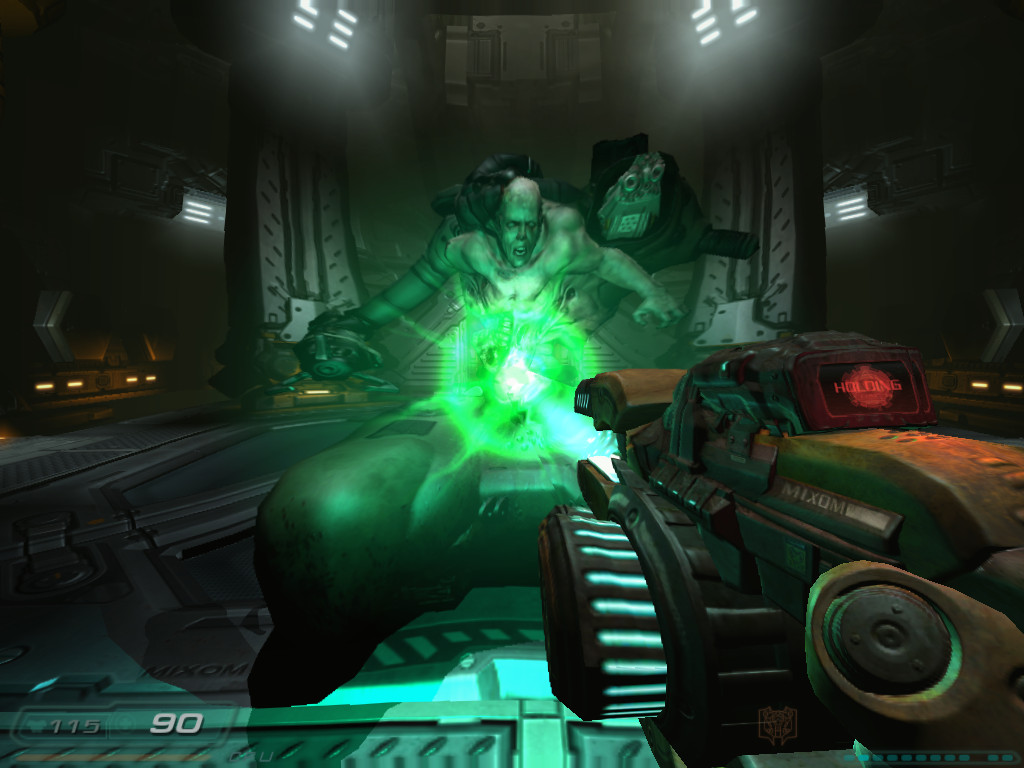 Additional Notes
CstDoom3 is for the original releases of Doom 3 and RoE. It works both with the retail discs (patched to version 1.3.1) and with Steam (no patches required). It does not work, however, with the BFG edition.
Only Windows binaries are provided. These should work from Vista onwards.
The complete source code is included. Compiling for Windows requires only Visual Studio 2015 (Community Edition is fine).
Get It
Refer to the included manual for installation instructions.