The answer? Both. This is one of those games that some love and some hate. Its terribly flawed in some areas, and triumphs over some others. Please recognize this game is hard as hell to break down, and Im not quite sure what to start on. Sorry if the review sounds strange :l But anyway, lets dive right into Cryostasis!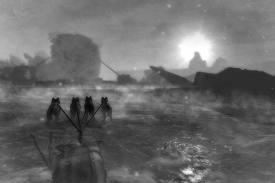 The story follows Alexander Nesterov, a Russian Meterologist who is about to investigate the North Wind, a Nuclear Ice Breaker. It set sail in 1968, and has now mysteriously come to a halt in 1981. The player enters the ship, and of course, chaos ensues.
Being a wrecked Ice Breaker in the mittle of the arctic, with a nuclear reactor, automatically means (guess what) zombies.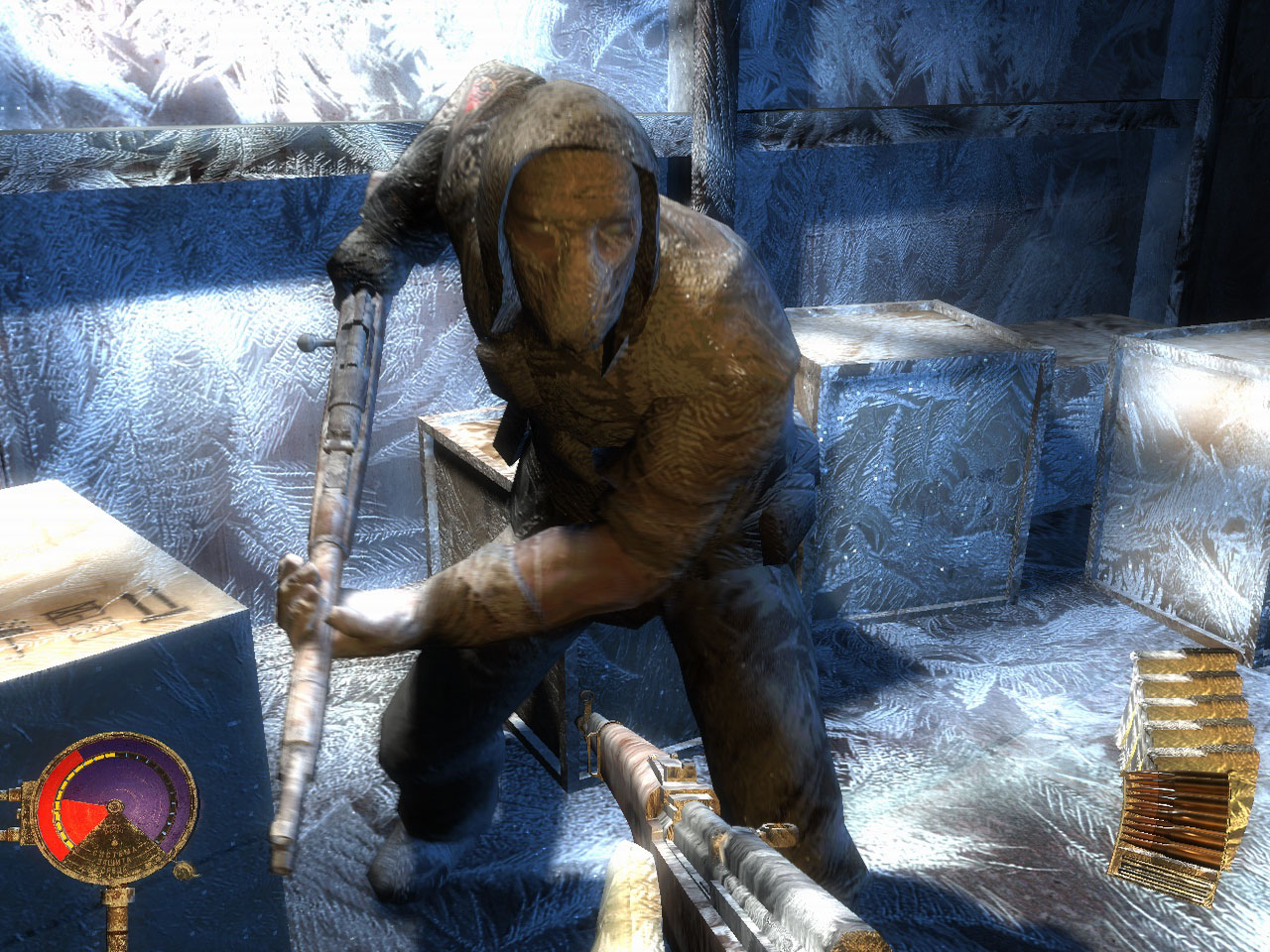 Some bear guns, some weild axes, but theyre all pretty much just zombies. Or at least they are to start with. But we'll get to that later :D
MAPPING:

Alright, so a half-destroyed ice breaker can sound very interesting, but when you think about it, it could be extremely dull. Youre mainly inside, within dark hallways, full of basic ship equipment. I was seriously worried it was going to be boring as hell. It was not.
This is, by far, the best game to ever create a snowy surrounding. You thought lost planet was icy? That was practically a winter wonderland compared to this. The walls are frosted, and the world outside is a cruel, windy world of hurt. When you turn on machines, it melts the ice, and you can literally see the water streaming down the walls and the once-frozen landscape become damp and moist.
View Raw Image" href="https://media.moddb.com/images/articles/1/61/60016/auto/16ln50x.jpg" class="thickbox">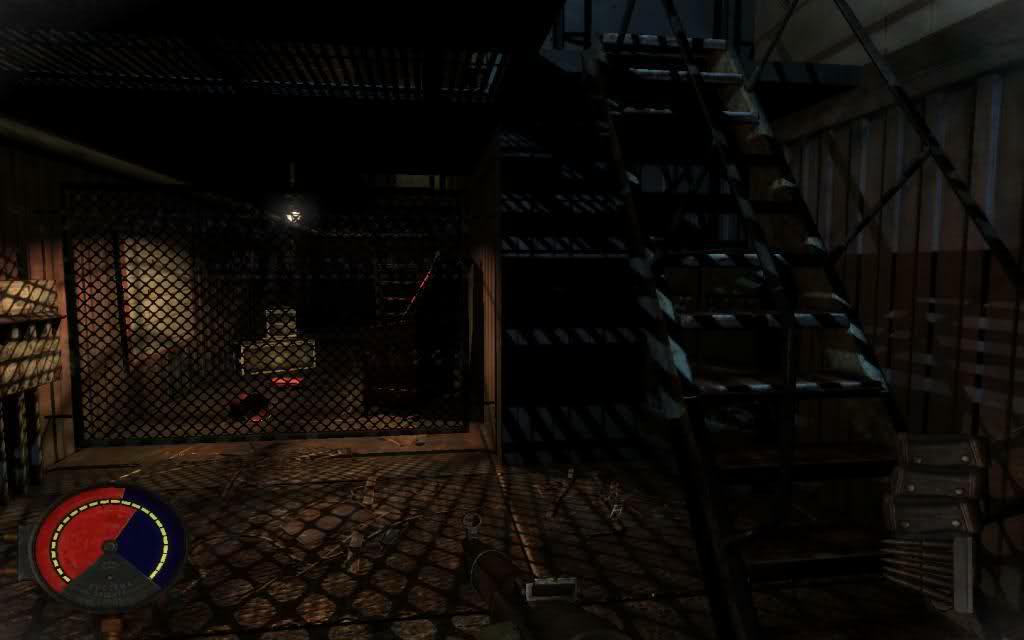 This game also has excellent lighting to match. Basically, the mod has great atmosphere, and the enviornment appears to be your enemy just as much as the zombies. Unfortunately, this hard work has also occasionally made peoples computers explode. But too bad, its not like Crysis didnt do the same thing.
MAPPING: 9/10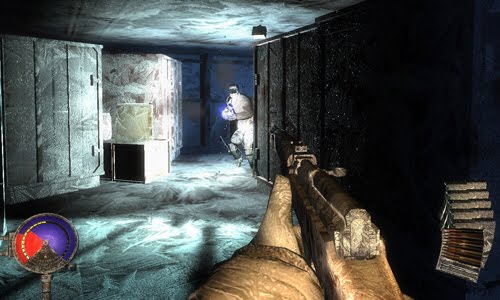 GAMEPLAY

While I hate to say it, this is by far the worst part of the whole game. The weapons do not progress to guns for quite a while, and you get tired of whacking your enemies with a blasted valve. The AI is nothing to be proud of, it does its work, but not much beyond that. It also goes back to that one horror genre where your melee weapons put you in a next-to-death situation, your guns are inaccurate and wimpy, and your enemies need to be pumped full of bullets. It does add to the effect, but man it can get annoying. Your ammo is also in little clips that are absoloutely tiny; No friendly HL2 ammo boxes for you, no sir.
On the other hand, it does have a very fun gameplay mechanic where you go back into the eyes of the crew of the ship to save their lives and benefit yourself (unlocking doors, turning on power, etc.). While it is very interesting, the game doesnt take full advantage of it; you cant do anything except for the exact task required, not letting you open secret rooms full of ammo or placing objects in places you might need them. Luckily, voice acting is awesome, and the NPC movements are pretty good.
Overall, its not a lot of fun, and you shouldnt play it for the gameplay. (If you are playing it for horror though, its pretty good, but thats mostly conveyed in the atmosphere).
GAMEPLAY: 4/10
STORYLINE:
Lets say not "best for last" but rather "most controvertial for last". This is the thing that made people either just love this game, or just despise it. You slowly uncover the strange story of the North Wind, and slowly descend into deeper and deeper shit. About 2/3 of the way through, you get to the nuclear reactor of the ship, which most players assume is the cause of the zombies. Yet soon after, the game takes a sudden new turn; Nightmarish creatures, strange and otherworldly creatures, and obvious signs of a greater force flood your senses.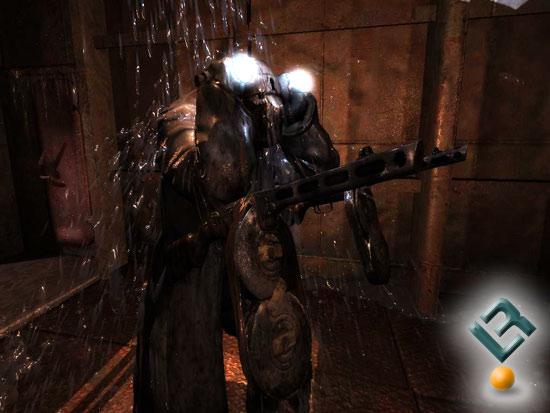 In short; the story is complex beyond belief. The thing about it is that there is inner symbolism; a story of a tribe follows you throughout the game, conveying events that link with that of the ships; and the otherworldly events obviously show that this is not just a zombie-infested ship. It was made by Russian developers; And unlike many Western games, the story is not handed to you on a silver platter. It takes quite a while to understand, but once you get it, you love it. When you dont get it, its a random jumble that doesnt makes much sense. Though I still think it couldve been made a whole lot clearer.
STORYLINE: 9/10
Overall, its a good game in my opinion. Its strange, it may take some time to understand, and its definately not combat-oriented, but its still fun. If you are ok with playing a game that has obvious flaws but some absoloutely amazing works bundled in too, this is your game. If you want a big well-rounded amazing shoot em' up, you're going to hate this. But Im going to say that if you like more artistic-oriented games, GET THIS GAME! (oh and its dirt cheap too. 12.99 on steam I think, 3.99 on discount).
Mapping: 10/10
Gameplay: 4/10
Storyline: 9/10
Final Verdict: 8/10
Review by Raider7. If you liked this and you want to see some of my other reviews, go to: