CryoFall Dev.Blog #24 - Ambient Occlusion
Greetings, friends! This will be a short update on a small, but widely-used feature! Today we've finally added a separate layer for Ambient Occlusion effect to the game, which should make most of the buildings and other static objects on the ground seem more realistic and having more depth.
Here's a screenshot of "before" and "after" the effect. As you can see - it makes quite a difference. Without the shadow it looks like the crates just float in midair.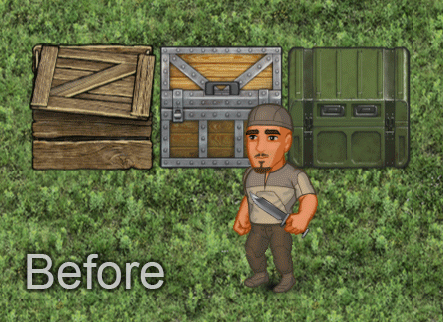 Anyway, this is only the first features related to visual presentation that we are currently working on for the upcoming public release. Soon to come are shader effects, dynamic lighting and more!
As always, let us know what you think in the comments below or on the forums.