Merry late Christmas!
Oaky, had to make this yesterday... erm, yeah, Cryengine hates me so this came a little late aswell..
And i thought the army was hard... holy sheet!!
I apologize for the bad quality aswell, somehow Sony Vegas didn't want to give good picture with the cost of small file size, and uploading 1 gb file would take me over 2 hours...
I had one too many headaches with this small beginning scene i swear to god.
Had to play with the camera to make the objects show in the scene so when you see some weird camera movement, it just had to be, nothing i can do...
But, here it is, its not finished. Why? you might ask, why didn't i finish the scene.
Well, since showing off your full done work is waay too boring, this scene is for me a "medcore" scene, on what i will actually do, you will see the full scene when i'm finished with the map, since this is just only a taste on what the scenes can actually be, there was supposed to be some voice acting aswell, but since time isn't on my side i had no time to find someone, neither did i do it myself since English isn't my national language and i have that accent, also i haven't Micheal Bayed it yet, aka putting in so much explosion it makes the transformer movie explosions look like fireworks...
That brings us the map.
Map is not done, and i cant move on with the cutscenes until i haven't made the city map 100% like you can see when the main character is dropping in the map isn't finished, i even had to disable the fog, since it gave one hell of a bad result when the cutscene was playing.
The map itself will be big, but in the story wise i have no idea what i will make the character do in there, since i'm just out of the ideas, sure blasting flood with an MG would be fun but the AI system is so damn dumb that i need to mark everything what AI cant go trough and then make the paths, about over 1000 markers within this big city to get the AI nicely to run towards you without failing and getting stuck at he first car trying to calculate what the hell he is supposed to do and how, Cryengine isnt design for that, i practically need to do everything so the AI can move normally and attack you without fail.
Right now i have, human flood, elite flood, tank, stalker.
Working on the rest of em, well... kinda...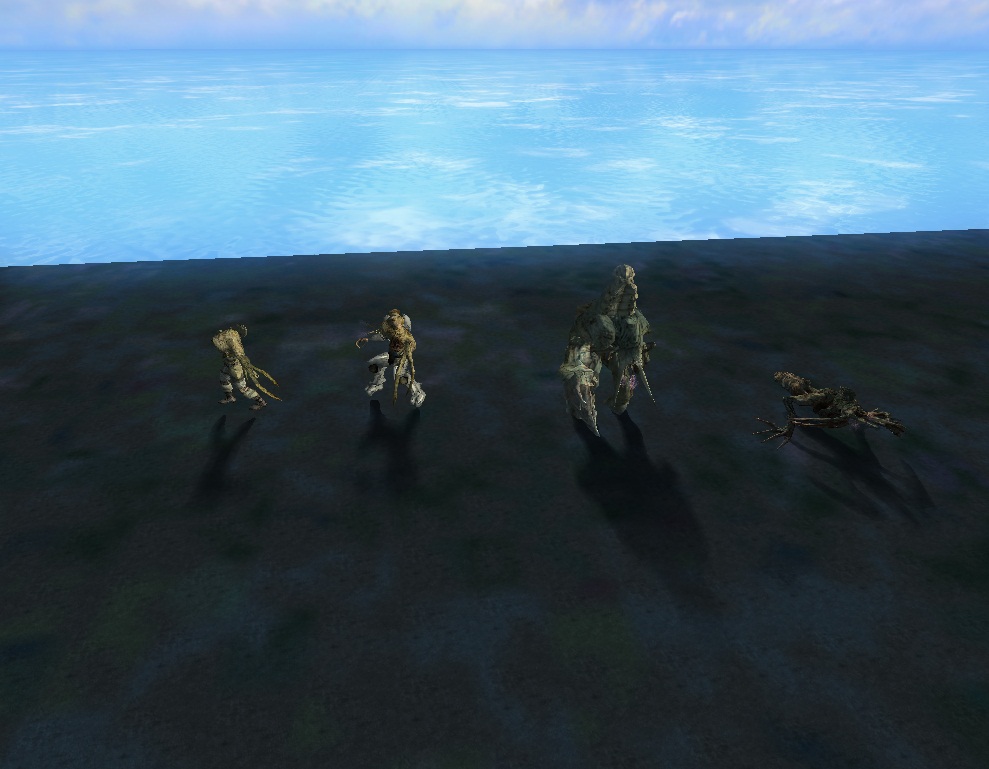 I have literally too much to do that i just drop it and say "i will do it tomorrow" so...I will ask help at anyone who can help me with these things:
Designing the HUD what i mean is making individual hud elements, like visor, ammo bar, weapon bar locations, grenade locations and so on, something similar to Halo 4 visor.
Story wise im as stuck as i can get, the flood is the main enemy, but why and what and how...i have no idea...
Map designs, on what the player needs to do, where he needs to go something similar to concept art, yes i can make the player just run around like headless chicken but where is the fun in that.
And that's that for now, i have no idea when i will get some stuff done in major scale, since right now i'm in my vacation, and will go back for 5 months, i will get home from time to time, but if i will work on this mod or don't that's a different matter.