V1.0 Released
Version 1.0 of the CrowGuard is out now get it while its hot,
Many weapons have been updated to work better such as the FF Launcher.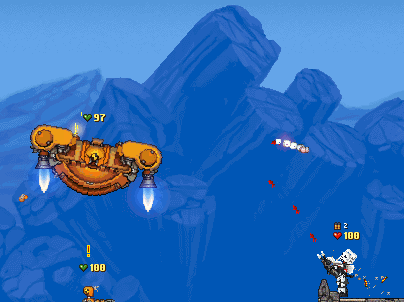 Like i said in the last page ive been learning lua to use the LOVE engine, ive put a little of this into the mod now, aswell as using the CC lua and one excellent lua file by cavecricket
This has lead to the following additions.
=
2 new units, a medic and an intelligence trooper.
now the FFlauncher missiles home in (seen above).
the zos and battle rifle have been combined into one gun with 2 fire modes.
the lascannon has a new fire mode for mid range pwnage.
=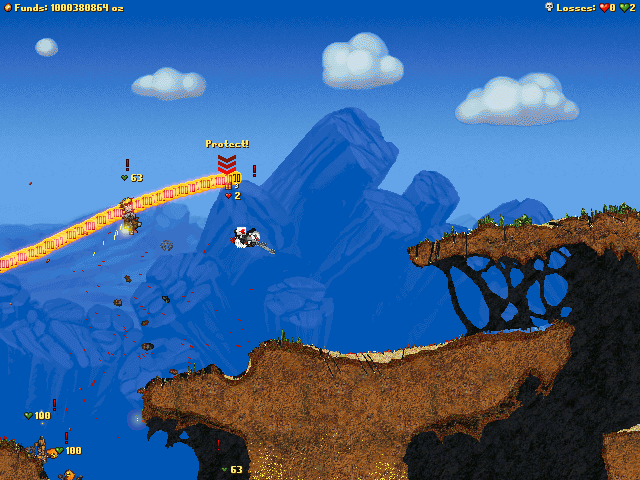 An early heavily bugged version of the intelligence trooper, a little generous back then.
Changes and additions



The full-ish list,
-New units and changes to units,
-intelligence, a brain unit that generates 100creds every hlaf a minute or so
-medic, heals nearby units rapidly. keeping one nearby can make you near invincible
-commander now has garbage disposal code ( less lag on Cortex Command when youve bought him )
-heavy has been modified to reduce chance of springing glitch.
-New weapons and weapon changes,
-addition to the energy weapons the energy machinegun, firing pulses over medium ranges.
-the zos and zos battle rifle have been merged into one gun with 2 firing modes
-the lasersaw has a new fire mode that burns out the cell in 2 shots of flares.
-the weapons have all seen various minor balances and bullet range modifications .
That other project!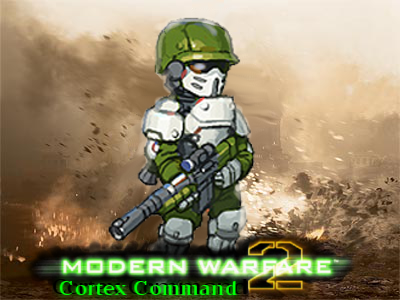 Well an alpha version has been released for more info visit the thread.


StoneCrow
As always contact me here or on the forums for a questions on this mod or the tutorial, notice anything unusual in the mod let me know.