First off, I'd like to send out a big Thank You to everyone who has donated to the mod! The first month of work has been fully funded, and the second month will hopefully follow soon. The map work is all coming along nicely, as are the new roster changes.
Now that we have raised this much, I figured I might as well lay out the situation in more detail for everyone. I have recently spoken to my manager and I will be leaving my job on October 2nd. After that point I will be focusing all of my time on school and the mod. I have set up my schedule so I have 5 free days every week to work on this, so that should translate to 30-40 hours of modding work every week. Unfortunately, my manager made it clear that the door was shut on me coming back to the company, so the Trident is Crossed. Alea Iacta Est...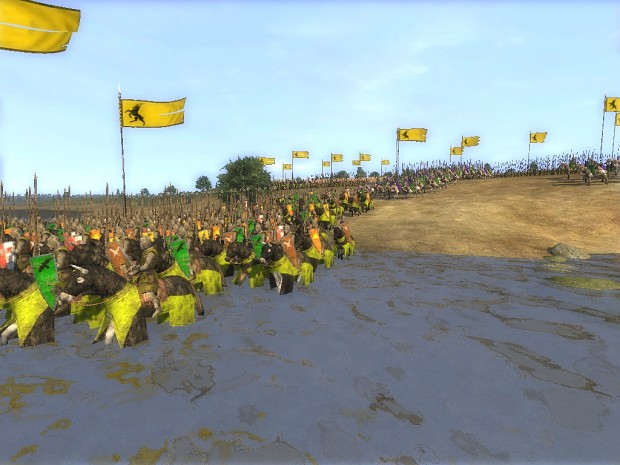 I have enough savings accrued that I can continue working on this for a decent number of months, and the purpose of the donations is to help that along. The more I raise, the longer I can wait before having to go get another job (meaning almost no time for modding). As for the monthly goals, that is more of a vague way I can show what I plan to accomplish in that month. It is not an exact layout of what I will be working on and when, however, if it is listed in a month, and that month gets funded, it will appear in the mod regardless of how long it takes to complete.
I suppose that's about it! If you have any questions, feel free to PM me and I will do my best to answer them. May the Old Gods and the New watch over you all,
-Admiral Thrawn