Crossing the line - is a mystical thriller from the first person about fighting with darkness.


A terrorist attack, have caused many death including a wife of a chief police detective - Edward Mason. This horor act brought a lot of sorrow and shocked the world. A few years have past, but the investigation haven't moved.
Mason finds himself more often on a bottom of a glass in a local bar. He began to see his wife in his dreams. In those dreams she is crying for help. And it's killing him inside. The realisation of a fact that he can't help her, that she is gone.
Unable to deal with a grief Mayson decides to began his own investigation. And he start looking. Looking for answers. He knew that the only thing that he needed is to dig a little bit deeper, but some doors are better to left closed.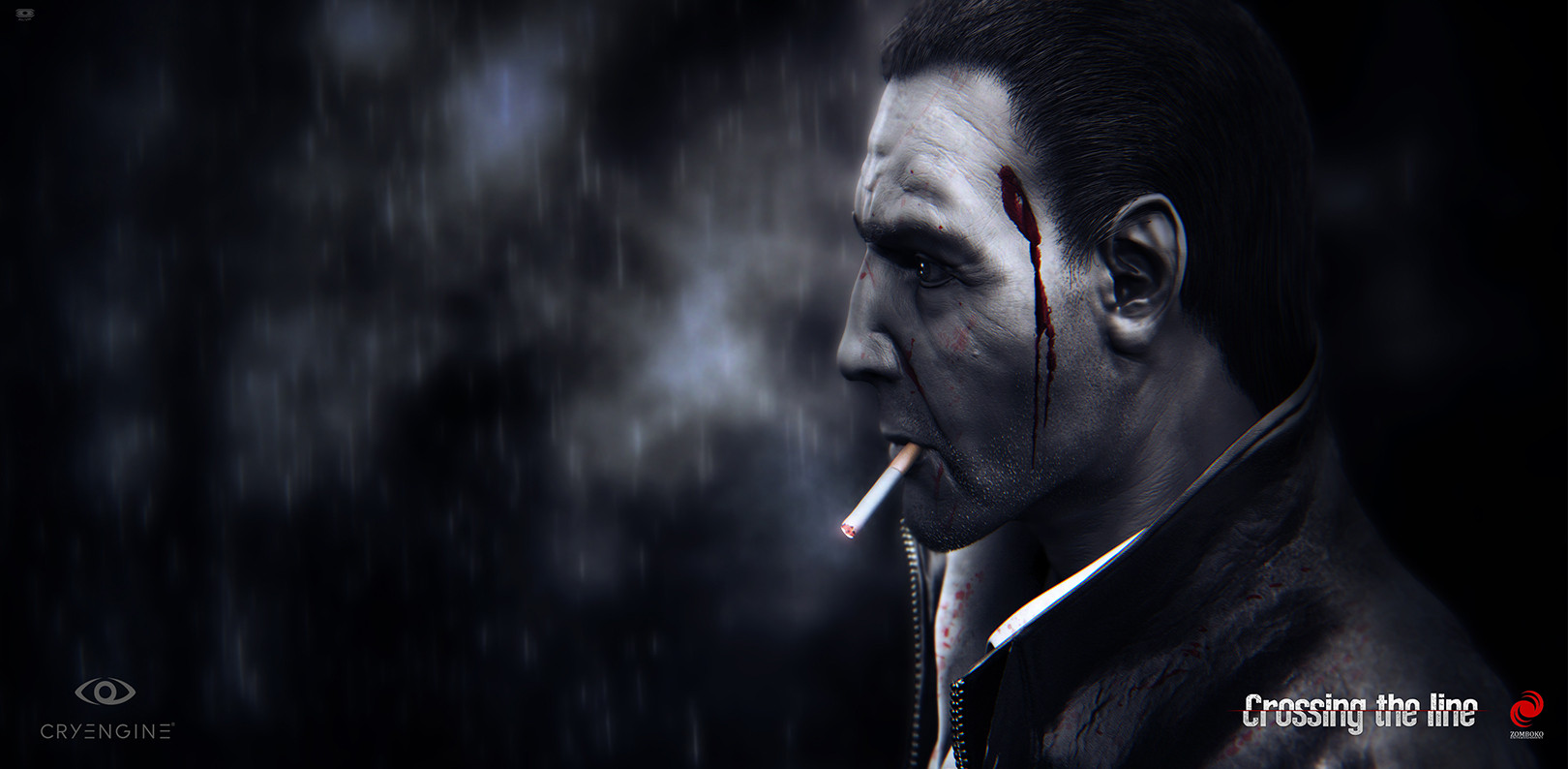 The main idea of the game - is an ability to cross the line between the physical world and so called shadow world. World of the dead. This opens you a variety of ways to play the game. Let's say you are surrounded by a group of enemies. You can use your weapons in the physical world (guns, fists etc). Or you can leave your body and continue the fight in the shadow world.
While being outside the physical body, main character can fight with his enemies by killing their souls in the shadow world. But every interaction with shadow world takes main character to experience pain. The longer you staying in the shadow world the greater pain is and the lower your health. So if you stay long enough in the shadow world - you might end up being there for the rest of eternity.
Another way of action is to open a portal between two worlds and summon terrifying creatures. Hungry for souls, those creatures will attack everything that is moving including main character. But they can save your live by keeping your enemies occupied while you regaining your strength.



Now we are working together on first game trailer with talented concept-artist ALVP (The team, wow).
And we are pleased to present our updated website of Crossing the line.
Please follow us, rate us and leave some feedback.
Twitter | Facebook | Website