Crossfire:

Dark Ages

Version 1.9
Singleplayer vs Multiplayer
When we started working on Crossfire 1.9 in december 2010 we had in mind to just add a few more Capital ships and some new quests continueing the already existing story elements.
Well, that was plan A.
Ok, we created new quests and Capital ships... and then we asked the Crossfire players about their wishes for a new mod version.
BIG mistake!
The amount of requests and suggestions was just overwhelming.
Doing here a bit, doing there a bit... doing some graphic updates... all that has taken much time and caused the delay of the mod release.
But in the end it was worth it. The mod is going to be perfect.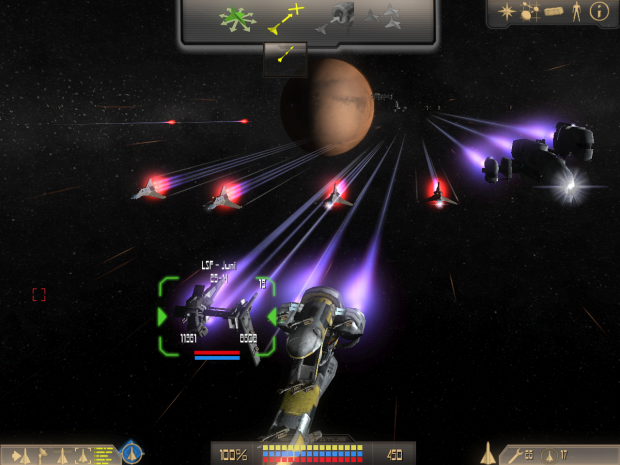 One of the most urgent requests was the development of a real singleplayer campaign with various missions and cutscenes.
A major task.
The development of the singleplayer campain took us meanwhile more than 2 1/2 months.
Starting right after the original Freelancer campaign the Crossfire storyline begins. That means you can play an improved version of the original singleplayer missions and 21 completely new missions.
Escort jobs, assaults, diplomatic missions, exploration of new systems and heavy battles. All that is covered by the Crossfire campaign.
21 new missions... and then?
Well Crossfire 1.9 is for sure not the last Crossfire version. With every new version we will introduce new singleplayer content.
Next to that we have plans to release new missions as DLC (Download content).
Of course we also will improve existing missions in future versions of the mod based on the players feedback.
Mission 14: Crossfire Chapter 1 - Orillion
Mission 15: Crossfire Chapter 1 - New threat
Mission 16: Crossfire Chapter 1 - Battle of X-3043
Mission 17: Crossfire Chapter 2 - Kusari Fleet
Mission 18: Crossfire Chapter 2 - Origins
Mission 19: Crossfire Chapter 2 - Liberation
Mission 20: Crossfire Chapter 3 - Nephele
Mission 21: Crossfire Chapter 3 - Smugglers Journey
Mission 22: Crossfire Chapter 4 - Paradise Lost
Mission 23: Crossfire Chapter 4 - The Order
Mission 24: Crossfire Chapter 5 - Coalition
Mission 25: Crossfire Chapter 5 - Cease fire
Mission 26: Crossfire Chapter 6 - Brennigan's Coordinates
Mission 27: Crossfire Chapter 7 - New Worlds
Mission 28: Crossfire Chapter 8 - Utopia
Mission 29: Crossfire Chapter 8 - Ancient World
Mission 30: Crossfire Chapter 8 - Science Project
Mission 31: Crossfire Chapter 8 - Inner Core
Mission 32: Crossfire Chapter 9 - The Kavash
Mission 33: Crossfire Chapter 9 - Device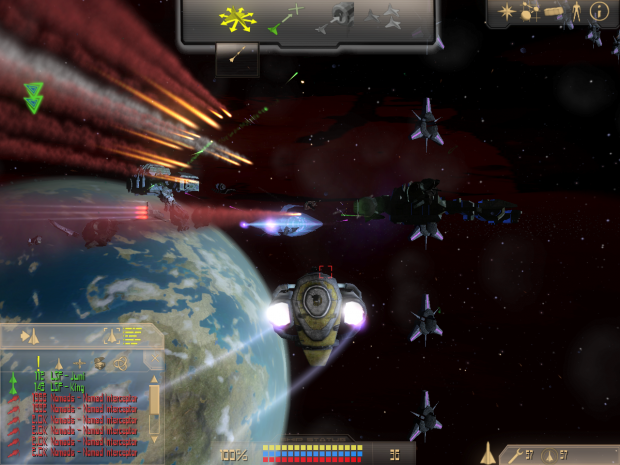 What about the Multiplayer part of the mod?
Well, Crossfire always was a pretty good multiplayer mod.
The server always ranked under the top 5 and the player base is pretty friendly and willing to help others.
However, there is always room for improvements.
With Crossfire 1.8 we introduced a new Roleplay environment and after one year we got enough feedback for improvements.
Roleplay itself will play a much more important role in Crossfire 1.9.
The mod has been rebalanced to support the diversity of each Roleplay faction even more.
Reputations play a much bigger role and licences have deep impact on the gameplay.
The improvments we have done do not force players to do roleplay all the time but they will for sure motivate players to use Roleplay to interact with each other.
Overall these changes deliver a very good long term motivation for players.
Another problem we were forced to take care of were improvements to the server performance.
The step from Crossfire 1.7 to Crossfire 1.8 has increased the performance of our main server by ~40% eventhough that the CF 1.8 mod generation is about 15 times bigger than CF1.7
That resulted in a fairly comfortable player base and the quality of the mod kept the number of online players high even one year after the last release.
Can Crossfire 1.9 run even better?
We clearly can say "yes".
Due to the introduction of a special server sided mod improvement that we call "LRK" we will be able to drastically improve the performance and allow up to 100 players on the server.
Thats everything a good multiplayer game needs.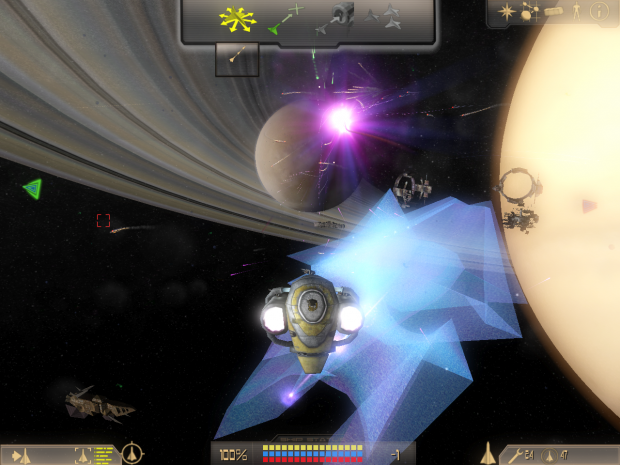 Crossfire will once more break the limits of the know Freelancer mod experience.