Hey guys! I just finished up this design, and wanted to show you a bit of the process behind it.
This crossbow weapon is a design for one of our main characters, it's going to be seen a whole lot so we wanted to nail the design. We ended up going through 16 iterations before landing on the final piece.
First up I usually do a bunch of silhouettes to get the masses down. After these were done Frits, Hans Kristian and myself gather round my screen and discuss what we like/don't like about them.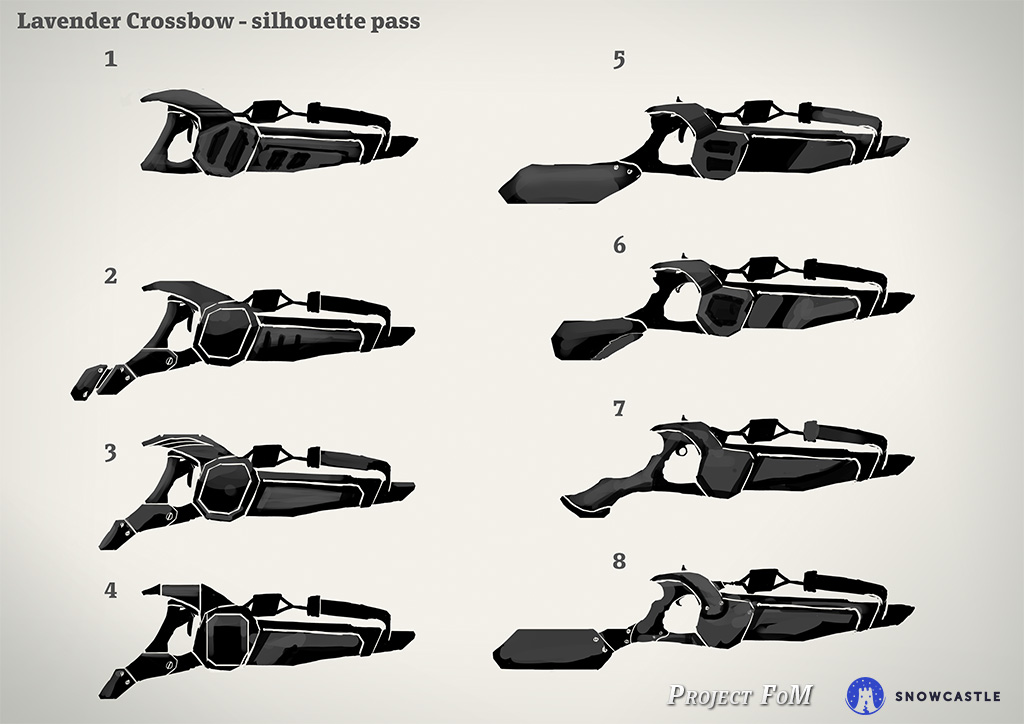 I had this idea that the first one looked kinda front heavy to I added all these counterweights by the handle. Which looks cool, but it brings to mind a rifle or shotgun very easily. We wanted it to be a single hand weapon, so a solution would be to make the "body" of the crossbow hollow.
I took the first thumbnail and iterated on that and came up with the next few. I've defined the masses a bit more with these seeing as how we know we're on the right track now.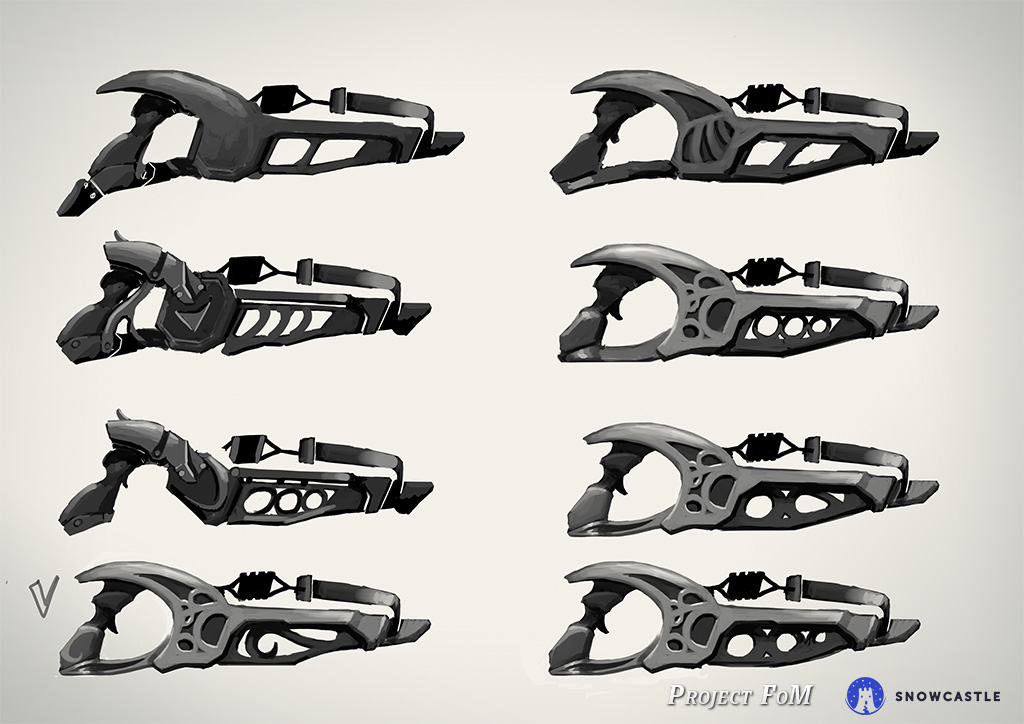 After another discussion and lots of pointing around the screen we landed on the one with the "check mark" by it. There were a couple more tweaks that happened while rendering it out as well, but nothing major. Now I can't wait to see it translated into 3D and see it in game!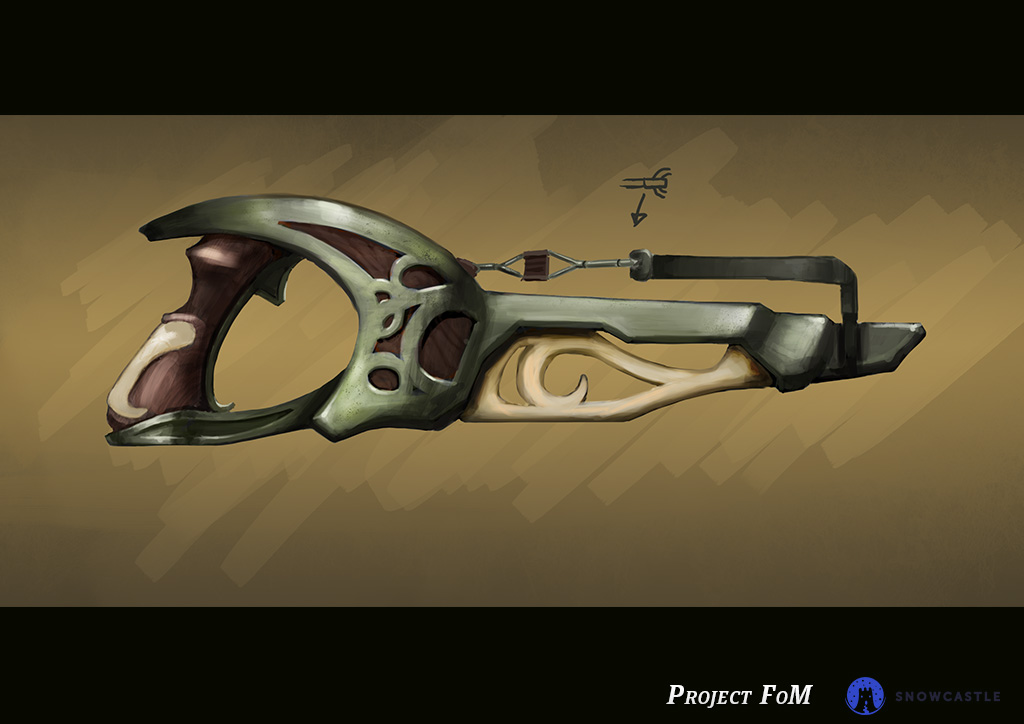 Have a great weekend everyone!