Maps
rp_manhattan_cw
- version at 133, rp_manhattan_cw133
Story Info:
darkrp style map. Players are in open world, can shop at gun shop. Do Some Missions. Interact with NPCS. And also do some classic rpdm and other classic gamemodes. Pairing the weapon outload with gunshop, so player can play on this map for the shop or try to find Items by wondering around.
Development Info:
has custom Choreography. NPCs scripted to do different things. Trying to add driving NPCs around the map. Testing diferent vehicle types. Adding a underground mission.
The old office room with workers busy on computer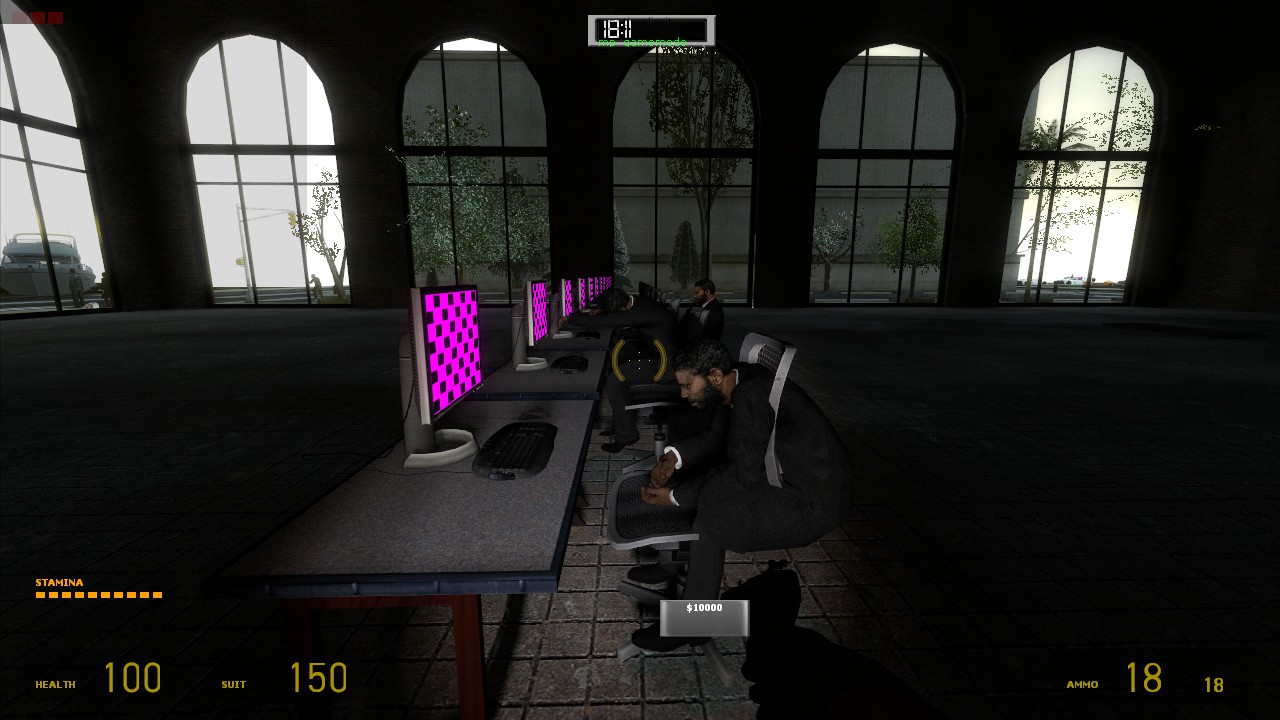 The outside of the gun shop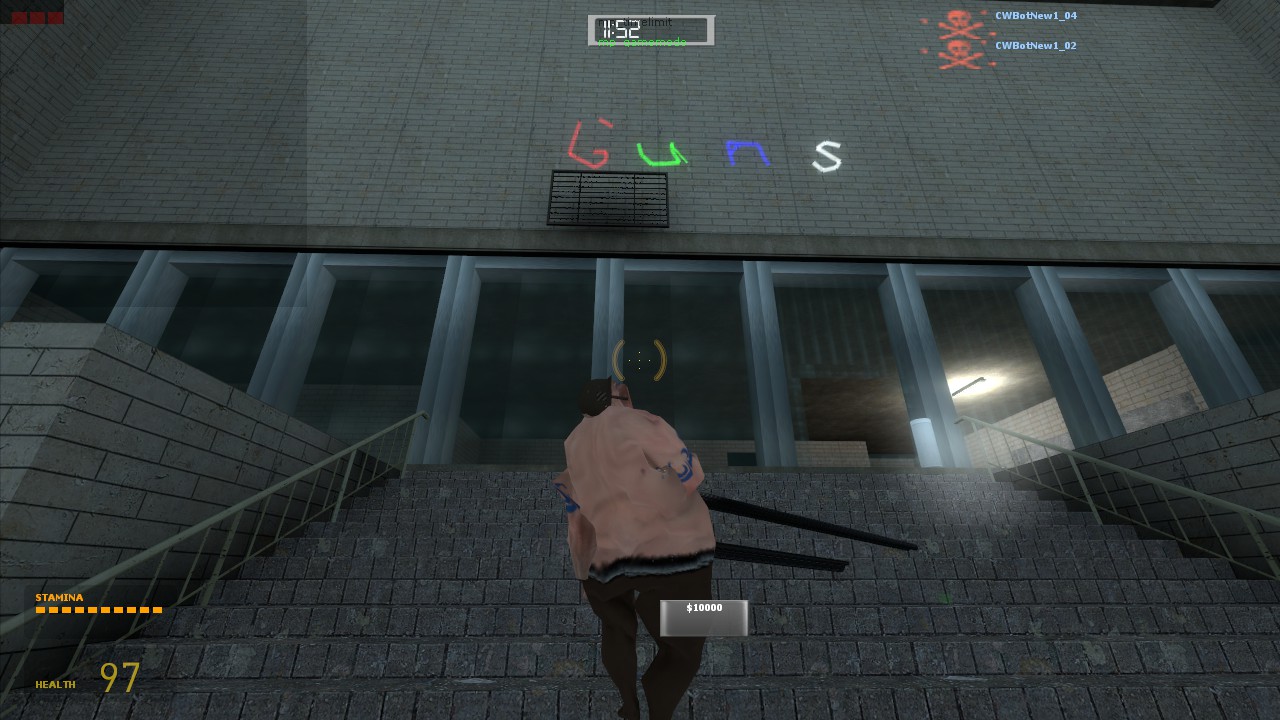 The inside of the gun shop
shooting range in gun shop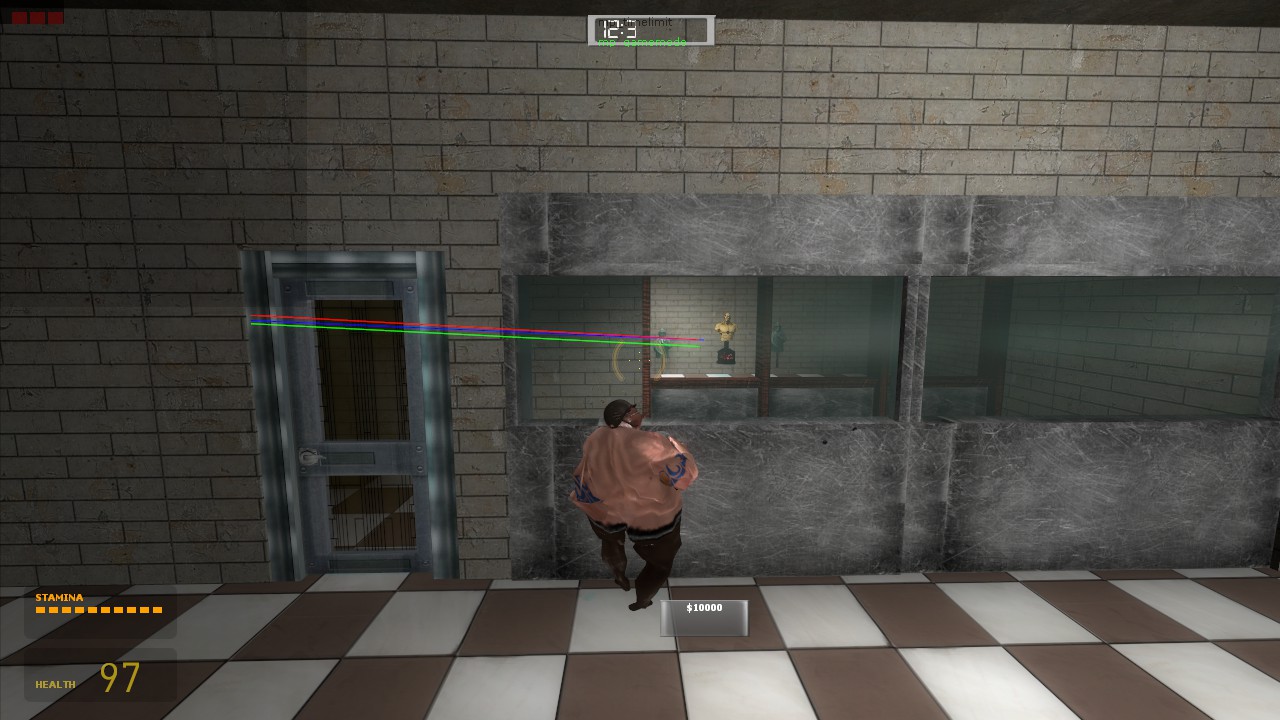 outside area- flying around in combine manta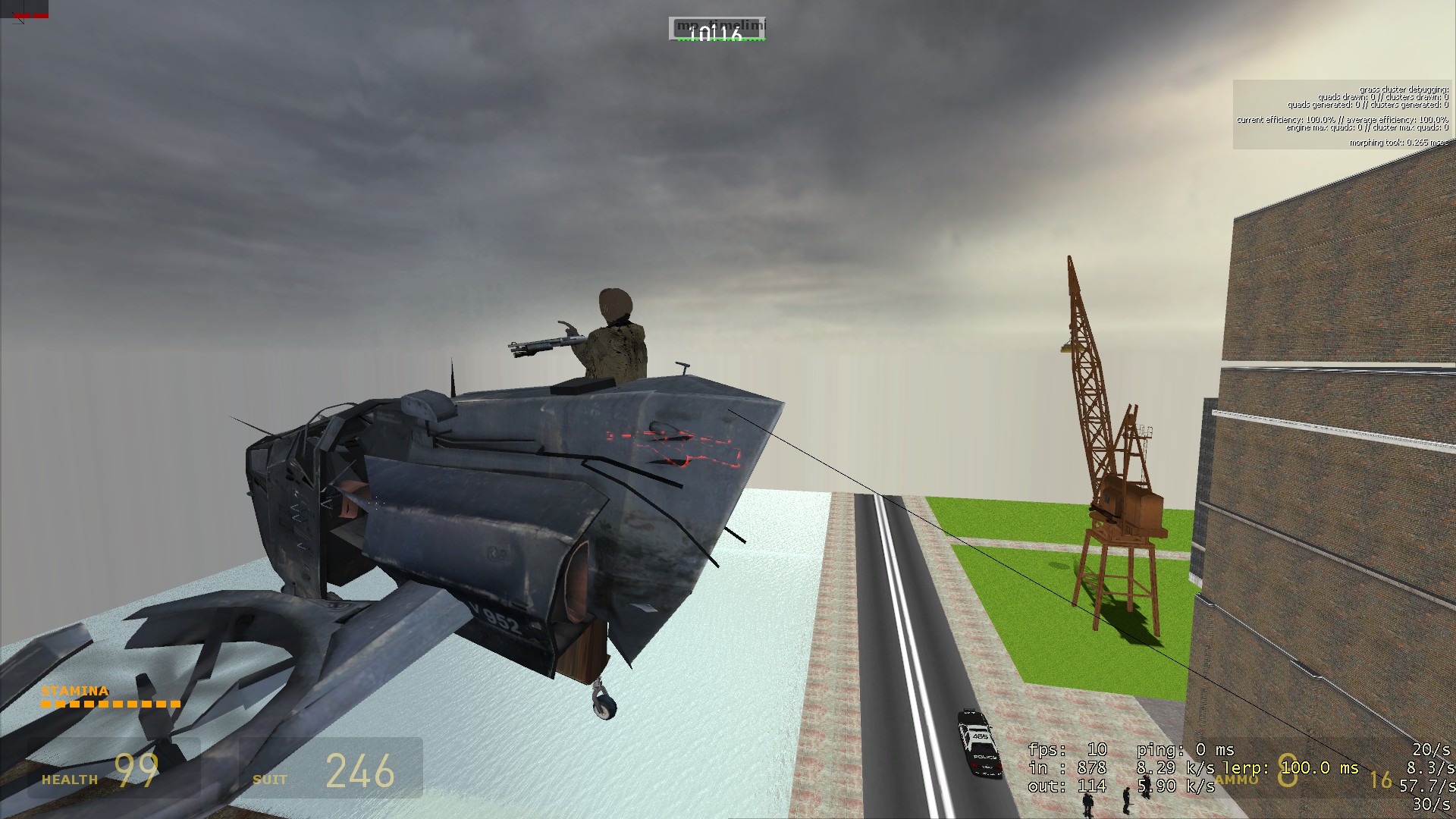 vehicle testing - but lots of explaing to do here...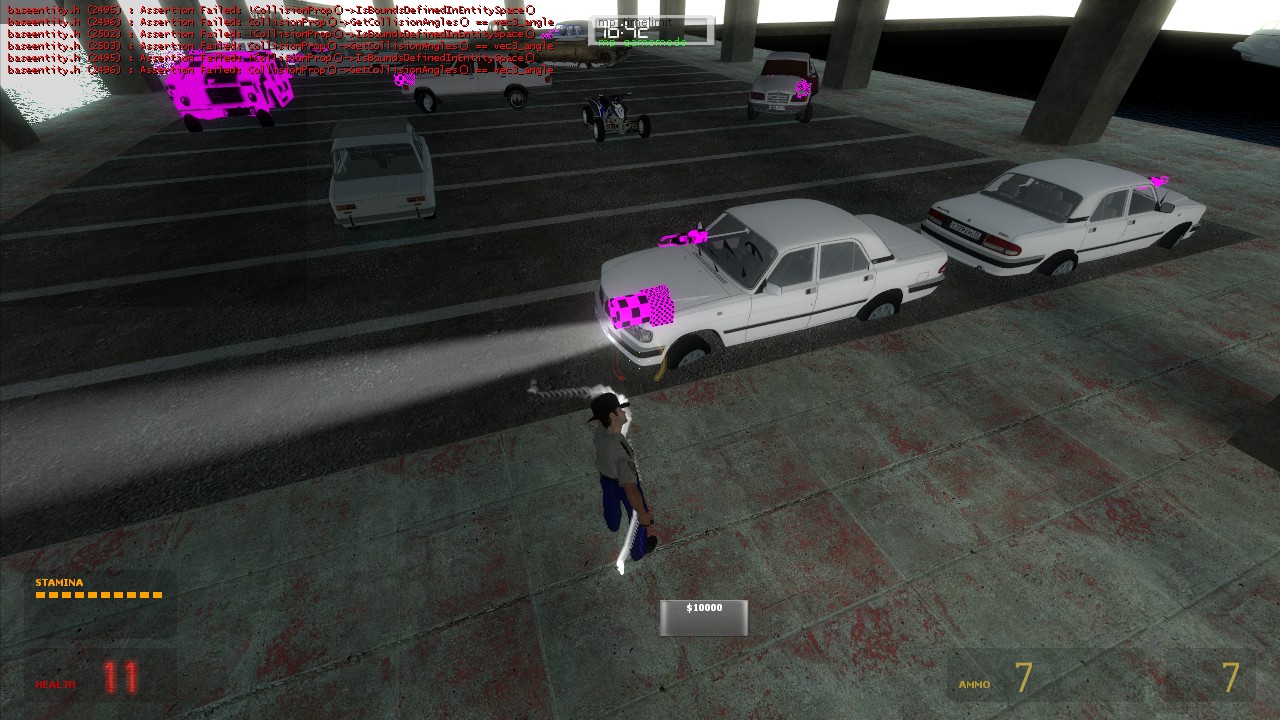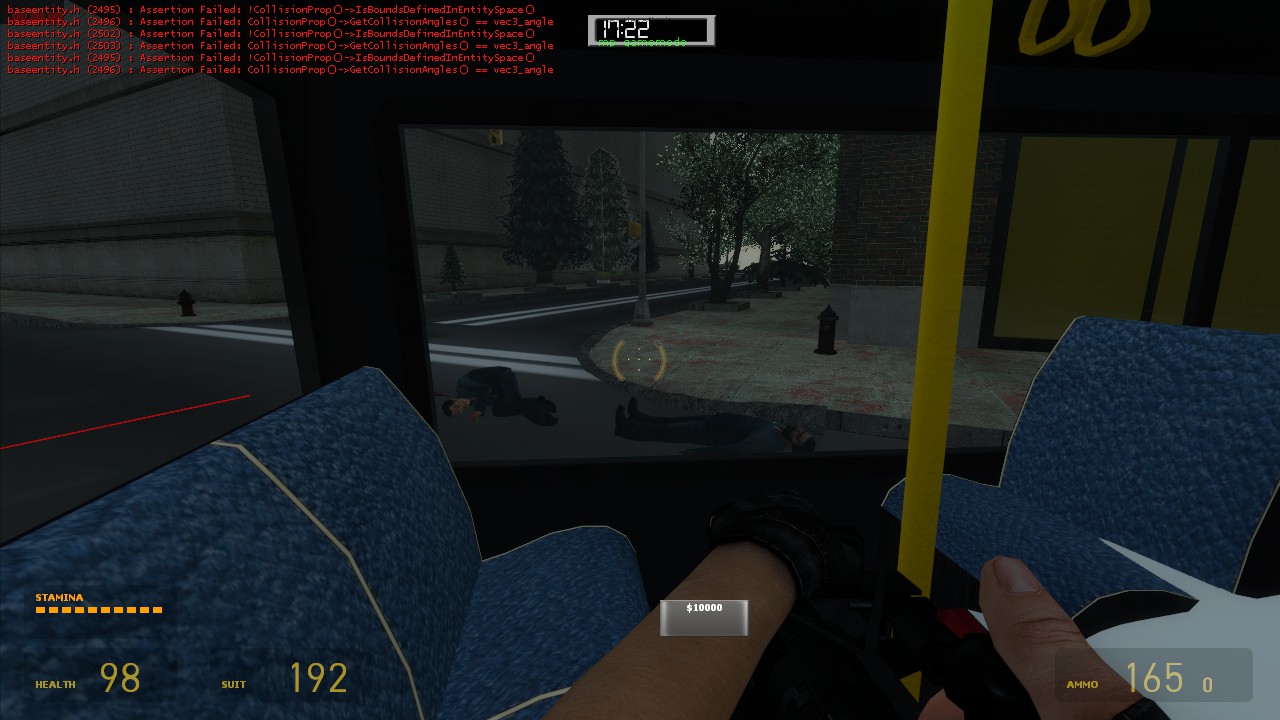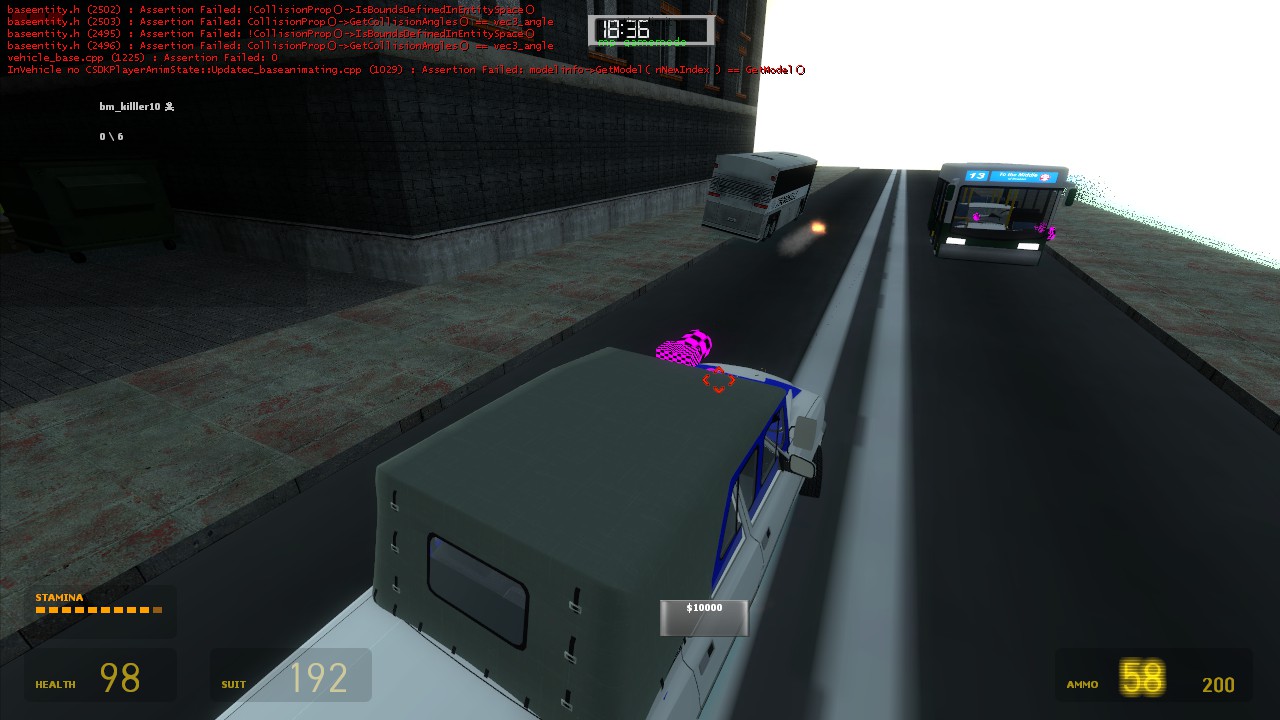 ending map info update screenshot for rp_manhattan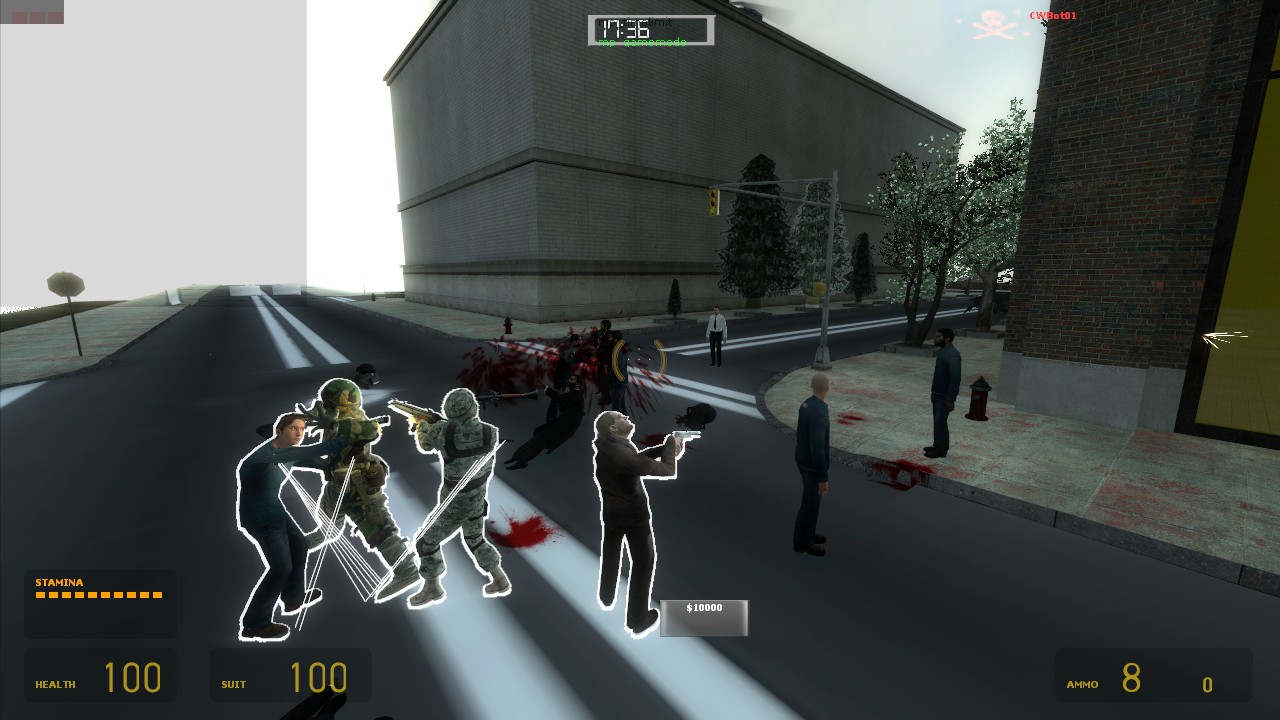 cw_battleground
- version at unknown ??, because made by TheTalentedMrPB, so I dunno how many versions he saved.
Story Info:
Battle Royale style map. Players are in open world, can loot things. Do Some Missions. Interact with NPCS. And also do some classic DayZ style gameplay and other classic gamemodes. Map is big and can have long gameplay, new gamemode for this map, players get about 1:30 minute to start without being hurt before the battle royale begins!
Development Info:
Finding some physics error in vmf, seems to crash source engine currently. This map is a offset off the Crimewarssource.com DeathWish map, with freeway. Just this map a lot bigger.
Leave the forum for more info on this map. Better to make it more mystious, for now, with its new gamemode features.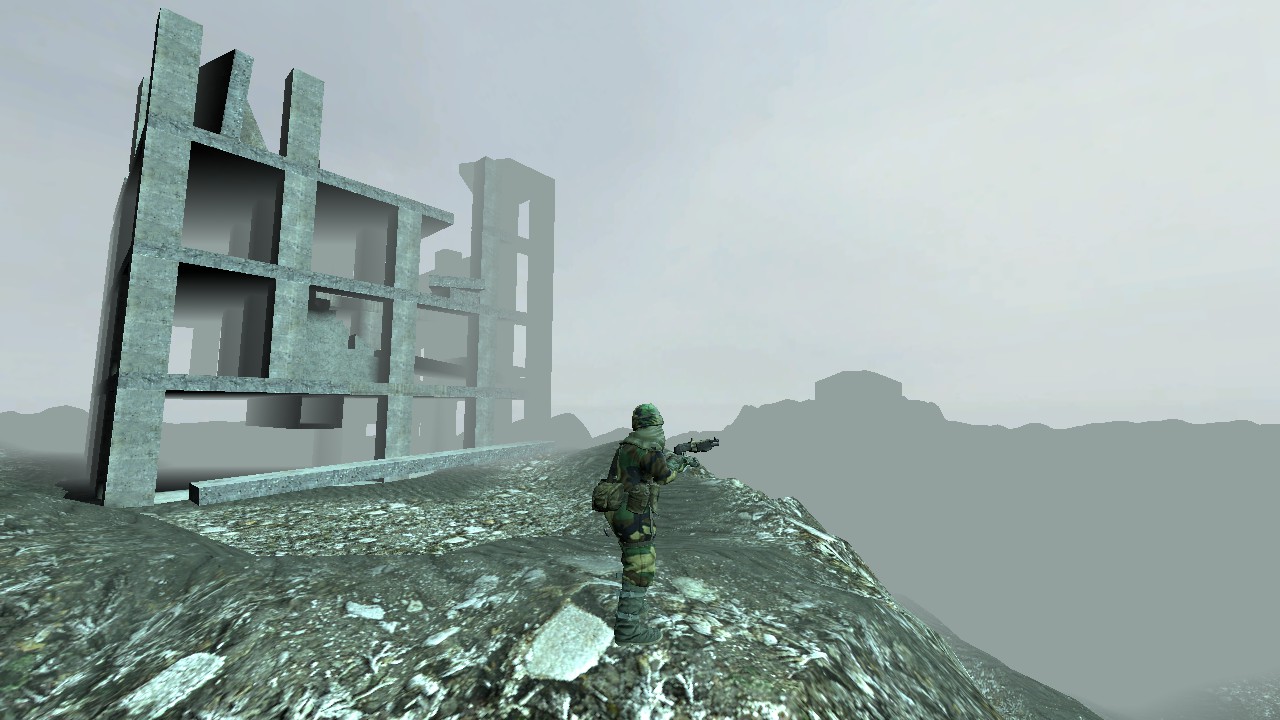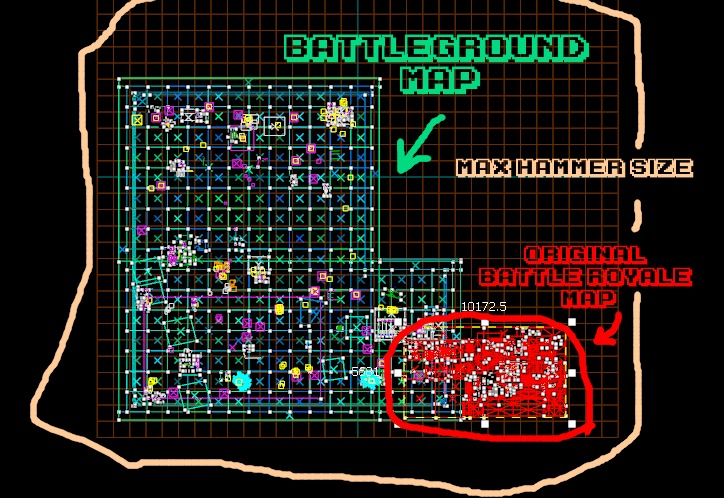 2box
- version at 2box_12_21_59.bsp, had some error offsets, but still strong. Will have plain vanilla version.
Story Info:
CTF style map with COOP Missions. Quake/CTF Type map, with Volintary Quests/Missions players can use teleport in Respawn to do.
Development Info:
some uses of reflective texture and trigger_push. Has Lava. Zombies, and NPCs for Mission Fights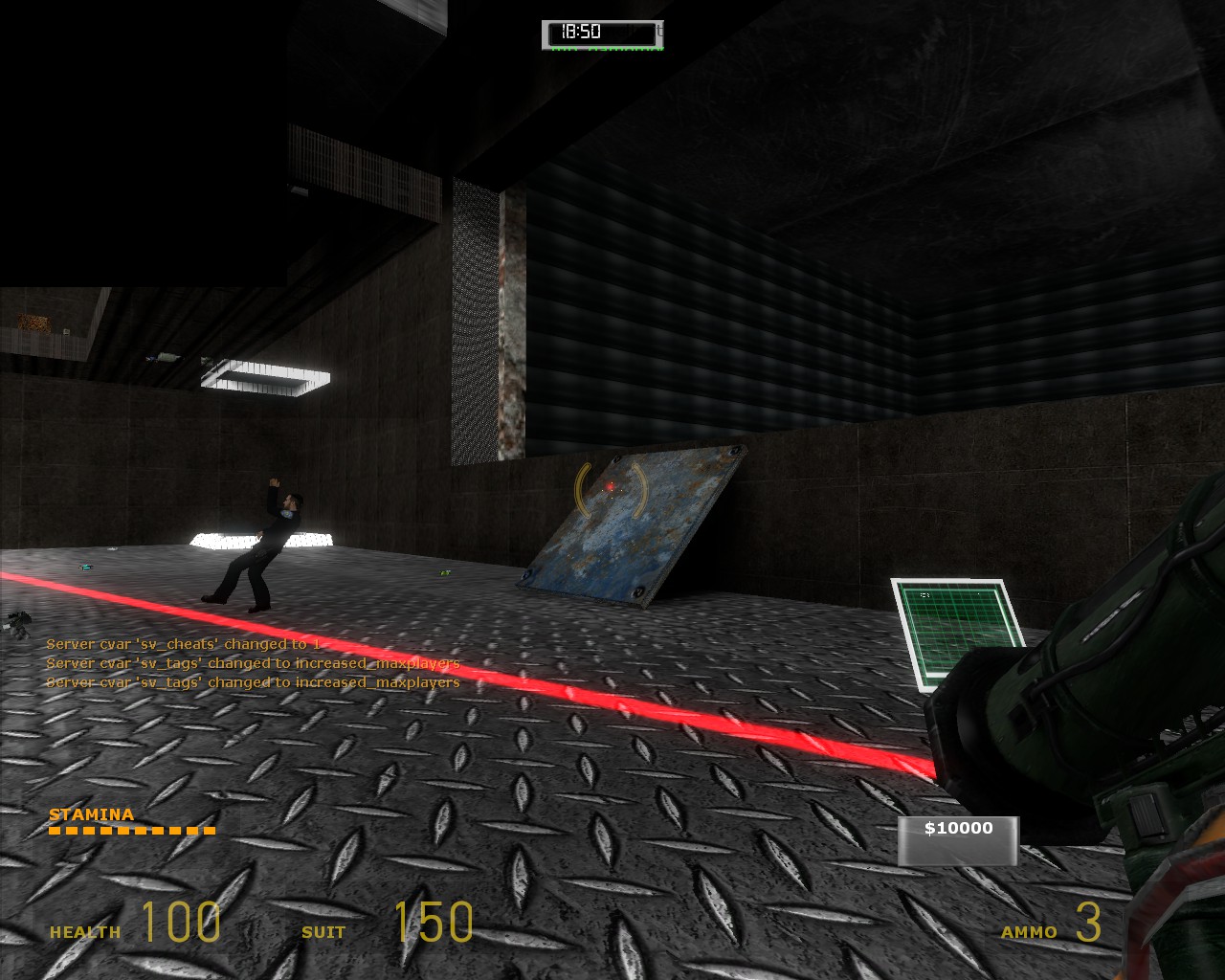 jump in corner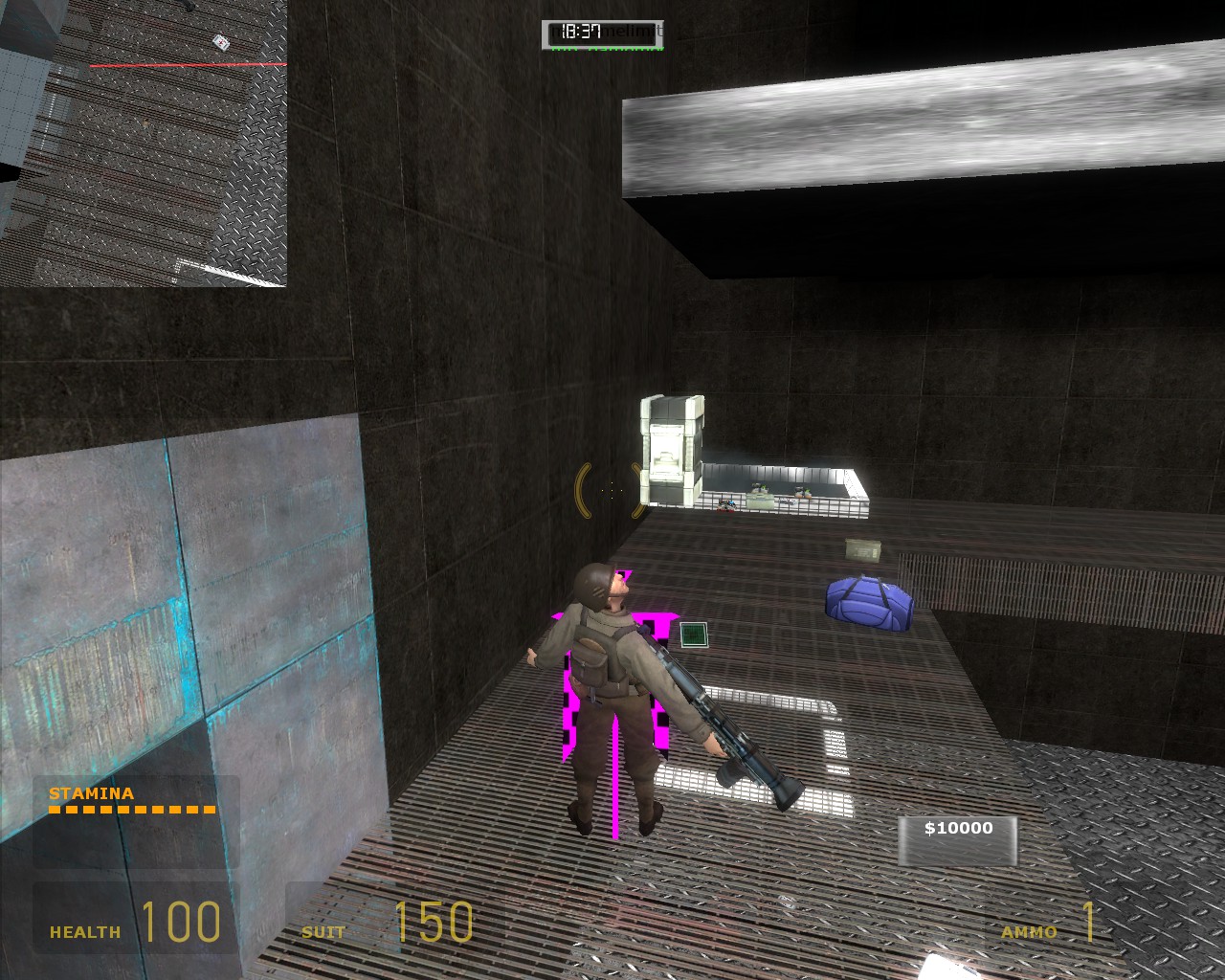 lava for npcs
vanilla version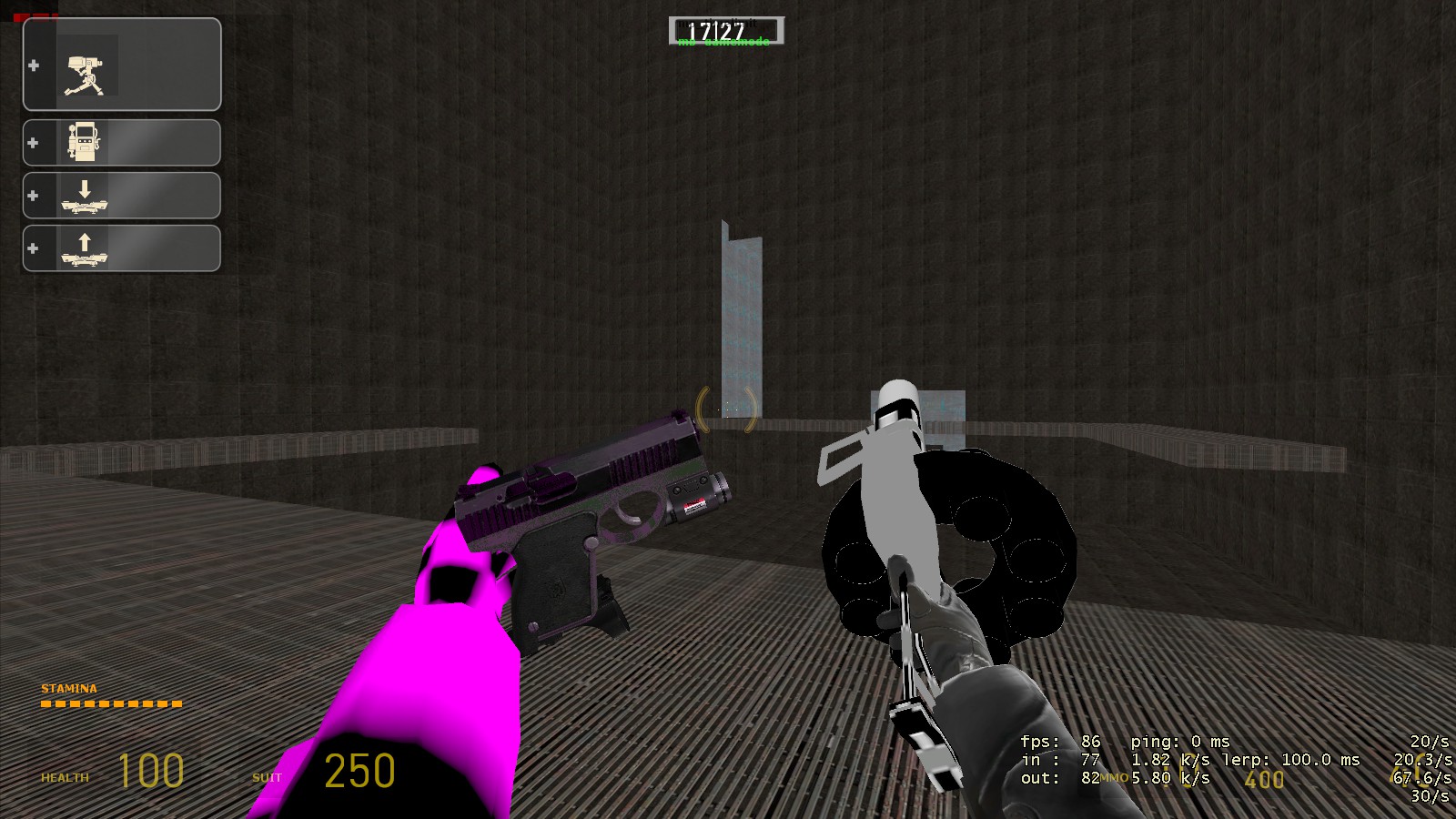 cw_deathwish
- version at ???.
Story Info:
Open world map - with deathwish gamemode in mind, with lots of zombies and ways to die, mostly ment for solo play.
Development Info:
Tested with 2014 and 2015 versions on dedicated server. Stable build.
Updating maps/still working on:
doublehalls - vanilla and coop and zombie apoclypse versions.
GTA -city/car based map
jailmap - adding missions and more npc things. Fixed visleafs problems. Added more ways to escape. Finished the out side jail building.
prison20 - or prison map, need to fix the hl2 ladders to css style ladders, CrimeWars decided to go with css style ladders, over hl2 ones.
dangermap - needs recompile, finishing touches.
dm_longest_yard - quake 3 - deathmatch map, added zombies
cw_killbox - killbox crimewars style
lavapool - underground and more walls needed. Lots of test lavapools in this map
poolhouse - junk map, because used or mistyped - 'abused' the carve tool to make this map, and didn't scale it right. Will keep maybe a dev version. Maps need to be done from scatch. No reason to work on carve tool maps. This is the map where originally, the scene for finding crack mission was made.
Upcoming maps:
The Lost Park
Pirates of the Bay - Mission Map
cw_pl_goldrush - tf2 popular map recompile/ retextured. hopefully will have enough time for gamemode to work.
dm_lockdown_cw - source sdk map for hl2, in crimewars style. adding outside area of the prison.
Still need to decide on:
de_aztec_cw - started a little project that not even 50% finished. Need someones input if its good idea to put this css map or anouther one.
cw_de_cbble - anouther unfinished css convert map. probably lesss than 50% also.
Mac OSX: Mac Runs under Low settings so will release soon.. but can't promised a lot of stabily. And there is different Network Tables, from Windows Version... :/ , I tried to have the same ones, some error I didn't want to spend a week fixing, but it runs ok with debugger on.. still may play with it for a week before releasing.
Linux: Figured out some more fixes and Linux seems too be having similar problem as Mac, where memory runs out.. at some point starts not loading models and displays them as 'Error'. So CrimeWars needs definitially alot more optimazation.. right now with over 100 weapons in current verion and lots of characters this is getting to be one of the main problems. Anyway figure out something. And I think I shipped the debug version by mistake.. that also might add 2x or more lag.. woops.
New Steam Group for early Testers: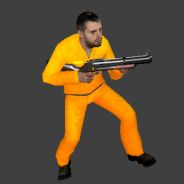 Steamcommunity.com
Crime Wars: Source Beta Testers