Completed the process lifecycle pump Criganato. The full course consists of verifying that the generation of the object instance already collided with some previously named entity (tag Unity).
The 3D model was simple but visually it was very efficient (and with the effects caused by the texture and animation lamps generated a good result).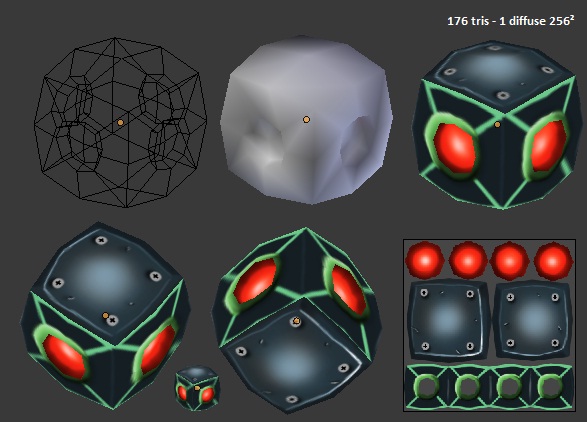 If there was a collision directly, the method is invoked explosion (animate particles, animate smoke shoot ee sound of explosion).
Otherwise a counter starts and animates the object and starts a sound sequence that indicates that the bomb will explode.
The image below demonstrates how the prefab is set at time of publication, and red area indicates the region of damage that the bomb hits. When it explodes check nearby objects (by tag) and begins the process of damage / destruction.