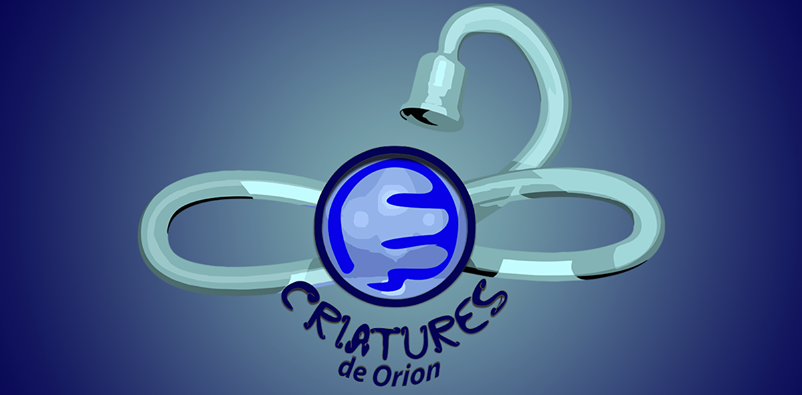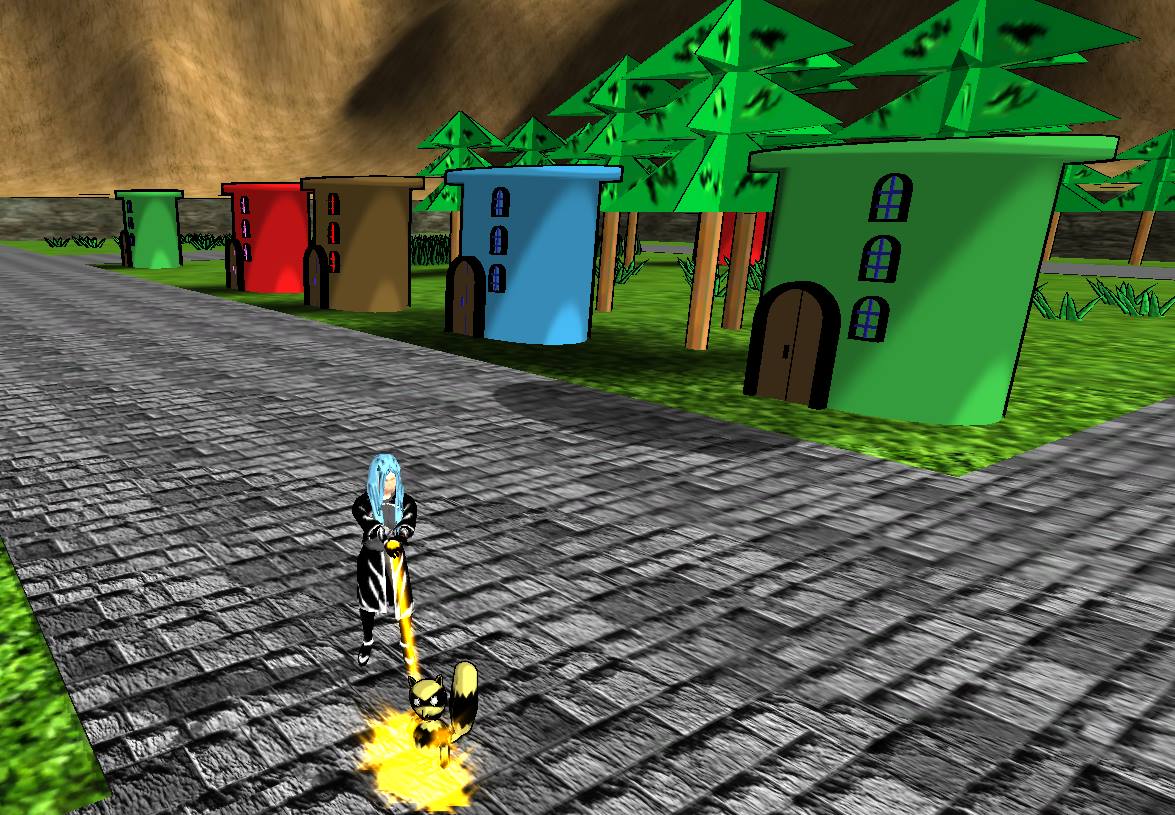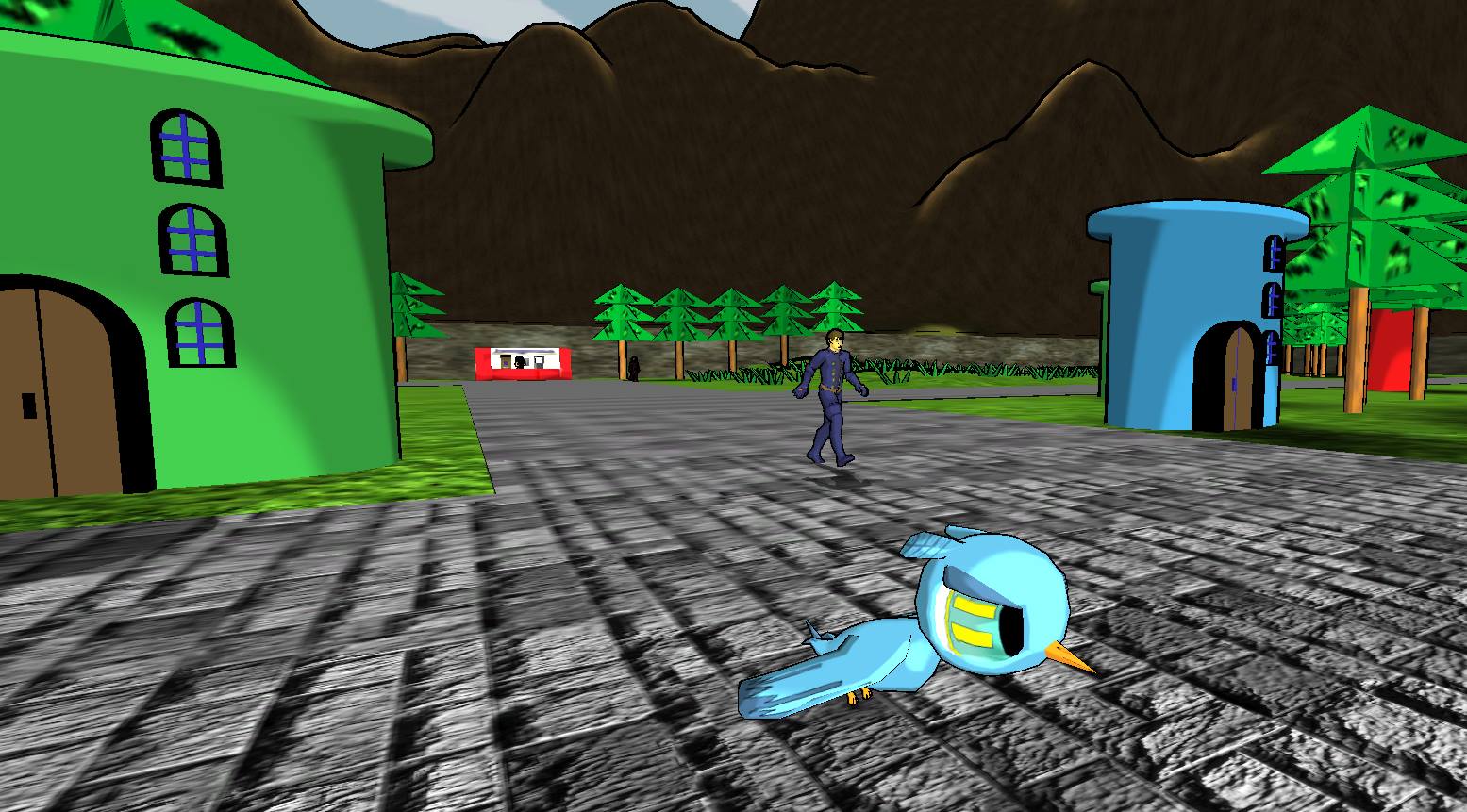 Criatures de Orion
Criatures de Orion é um RPG de ação com elementos colecionáveis inspirado por Pokemon Generation.

Características
Em Criatures de Orion é possível
Lutar com seus Criatures
Controlar seus Criatures em Luta
Capturar novos Criatures durante suas viagens
Comprar alguns itens e usá-los tanto em luta quanto fora dela
Sendo implementado
Sistema de Passagem de Nível
Sistema de aprendizagem de novos Golpes
Sistema de evolução do Criature para sua forma avançada
Novos mapas
Já tenho disponinibilizado uma versão ALPHA para testes e apontamentos de BUG's. Confiram

Estou adicionando abaixo o download da versão alpha 0.0.3 lançada depois da noticia

Criatures de Orion
Criatures Orion is an action RPG with elements collectibles inspired by Pokemon Generation .

Features
In Criatures Orion is possible
Fight using their Criatures
Control their Criatures in the fight
Capture new Criatures while traveling
Buy some items and use them both fight and off
being implemented
Travel System Level
System up levels
Criature development system for its advanced form
New maps
I already have one disponinibilizado ALPHA version for testing and BUG's notes. Check out

I am adding below to download the alpha version 0.0.3 released after the news.

Esse vídeo foi feito logo após a implementação da IA que persiste até a versão ALPHA. A IA dos inimigos até o momento se encontra bastante ingenua e deve ser alterada significativamente até a versão final do jogo
Os últimos dias
Nos últimos dias estive trabalhando para consertar elementos de camera que estão seriamente irritantes e já planejo uma versão Alpha 0.0.3 para disponibilizar o download de uma versão com camera menos aflitante.
A versão Alpha 0.0.3 terá adições que eu não esperava fazer no momento, estive trabalhando num sistema de passagem de nível (uppar) e a versão com melhorias na camera também terá o sistema de uppar incluso.
Venho trabalhando na adição de novos Criatures e de novos cenários, mas esses ficarão para uma versão futura.
Acessíveis desde o inicio do jogo (quando este estiver pronto) estarão três cenários:
Um rio, que deverá ser o mapa onde poderemos capturar mais criatures aquáticos.
Um deserto, que é onde poderemos capturar nossos primeiros criatures dos elementos terra e pedra.
A floresta, que é o único cenário disponível nas versões alpha já lançadas.
Na floresta podemos capturar Criatures do tipo Normal, um tipo Inseto, um tipo Venenoso, dois Tipos Voadores, um tipo Eletrico, além dos tres iniciais do jogo.
A captura dos tres iniciais é provisória enquanto não são implementados outros Criatures. Estão previstos 14 Criatures para o mapa inicial, dos quais, apenas 8 foram implementados, o que unido com os tres iniciais nos da o número de 11 capturáveis.
The last days
In recent days I have been working to repair camera elements that are seriously annoying and'm planning an Alpha version 0.0.3 available for download a version with less camera aflitante.
The Alpha 0.0.3 version will have additions I did not expect to do at the time, I was working on a level crossing system (Level Up) and the version with improvements in camera will also have the Level UP system included.
I've been working on adding new Criatures and new scenarios, but these will be for a future release.
Accessible from the beginning of the game (when it is ready) will be three scenarios:
A river, which should be the map where we can capture more water criatures.
A desert, which is where we catch our first criatures elements of earth and stone.
The forest, which is the only setting available in alpha versions already launched.
In the forest we can capture Criatures Normal-type, a type insect, one poisonous kind, two Flying types, an electric type, in addition to three initials of the game.
The capture of the three initials is temporary while others are not implemented Criatures. Are planned for the initial 14 Criatures map, of which only 8 were implemented, which united with the three initials on the number of 11 catchable.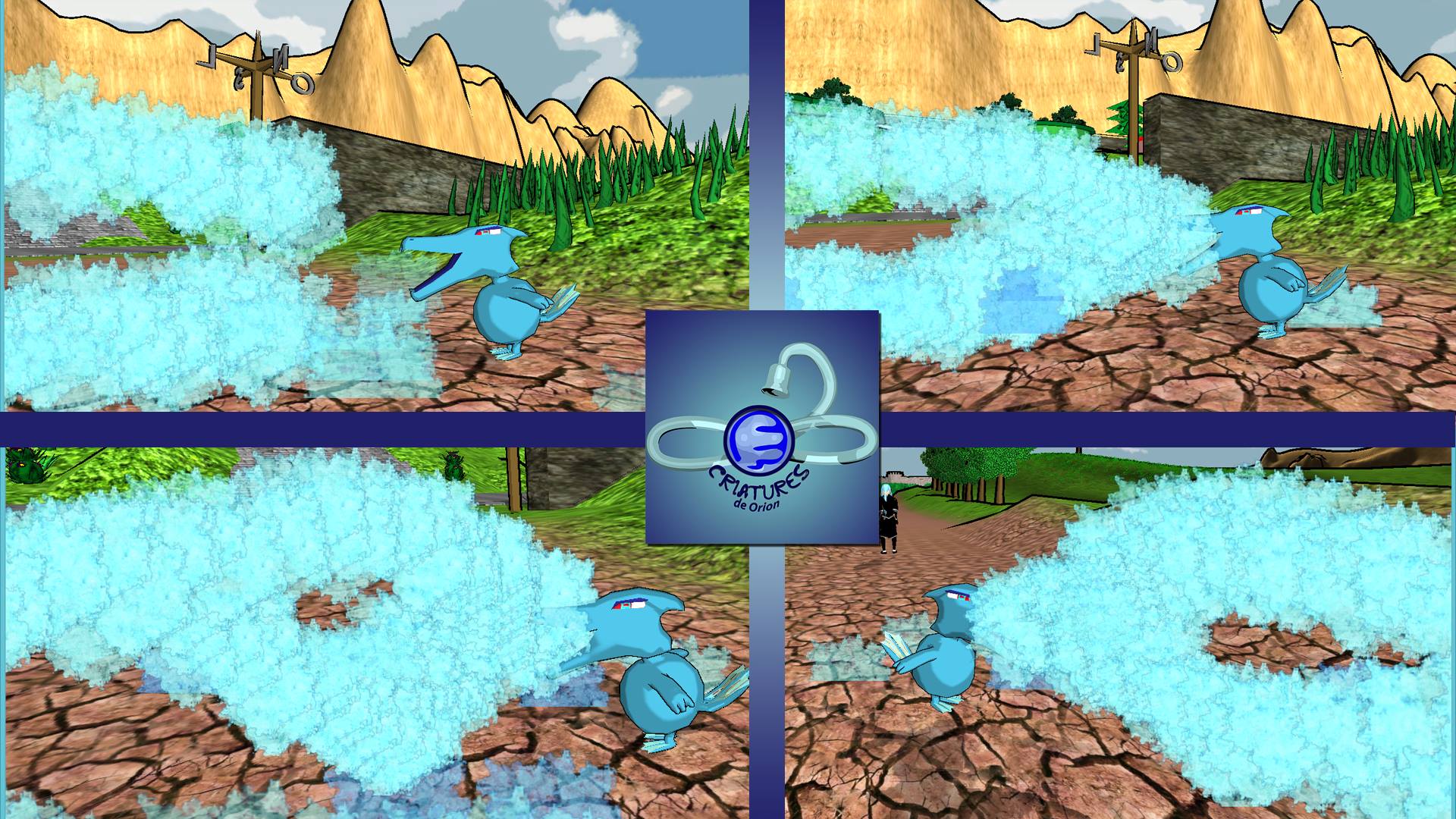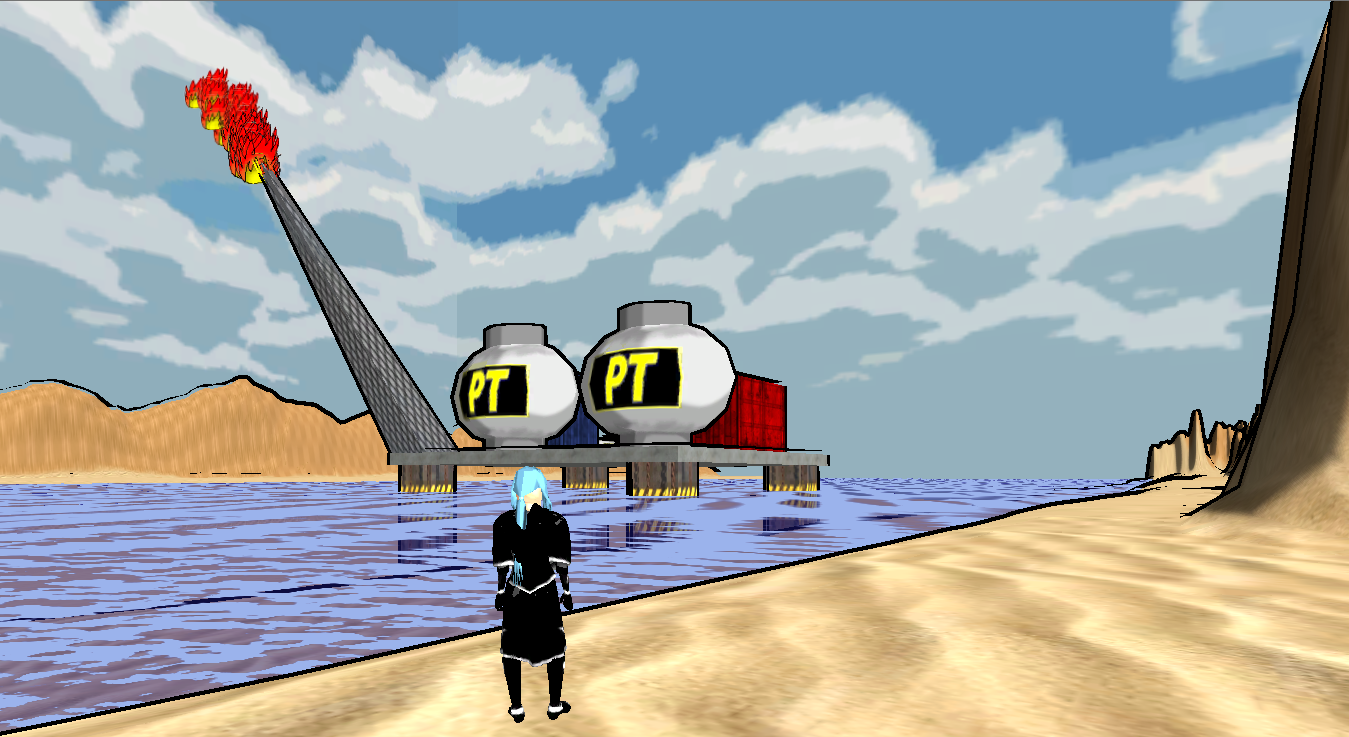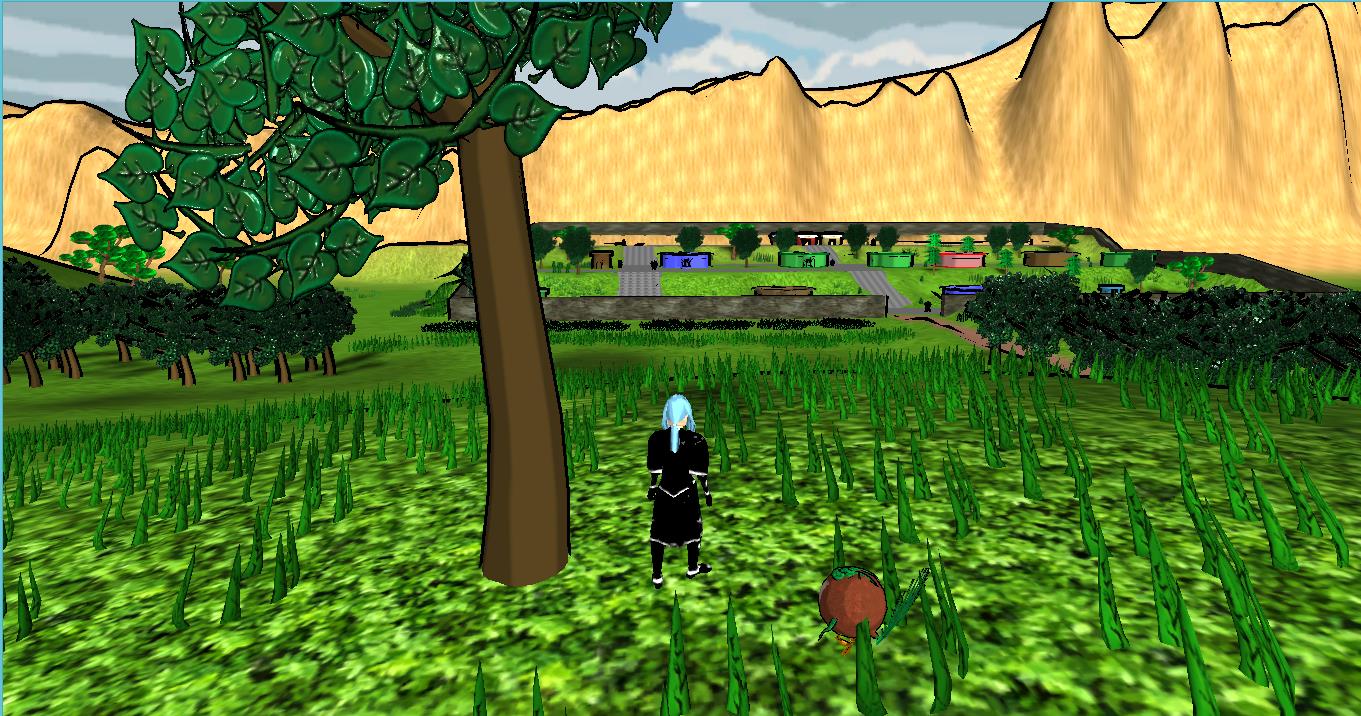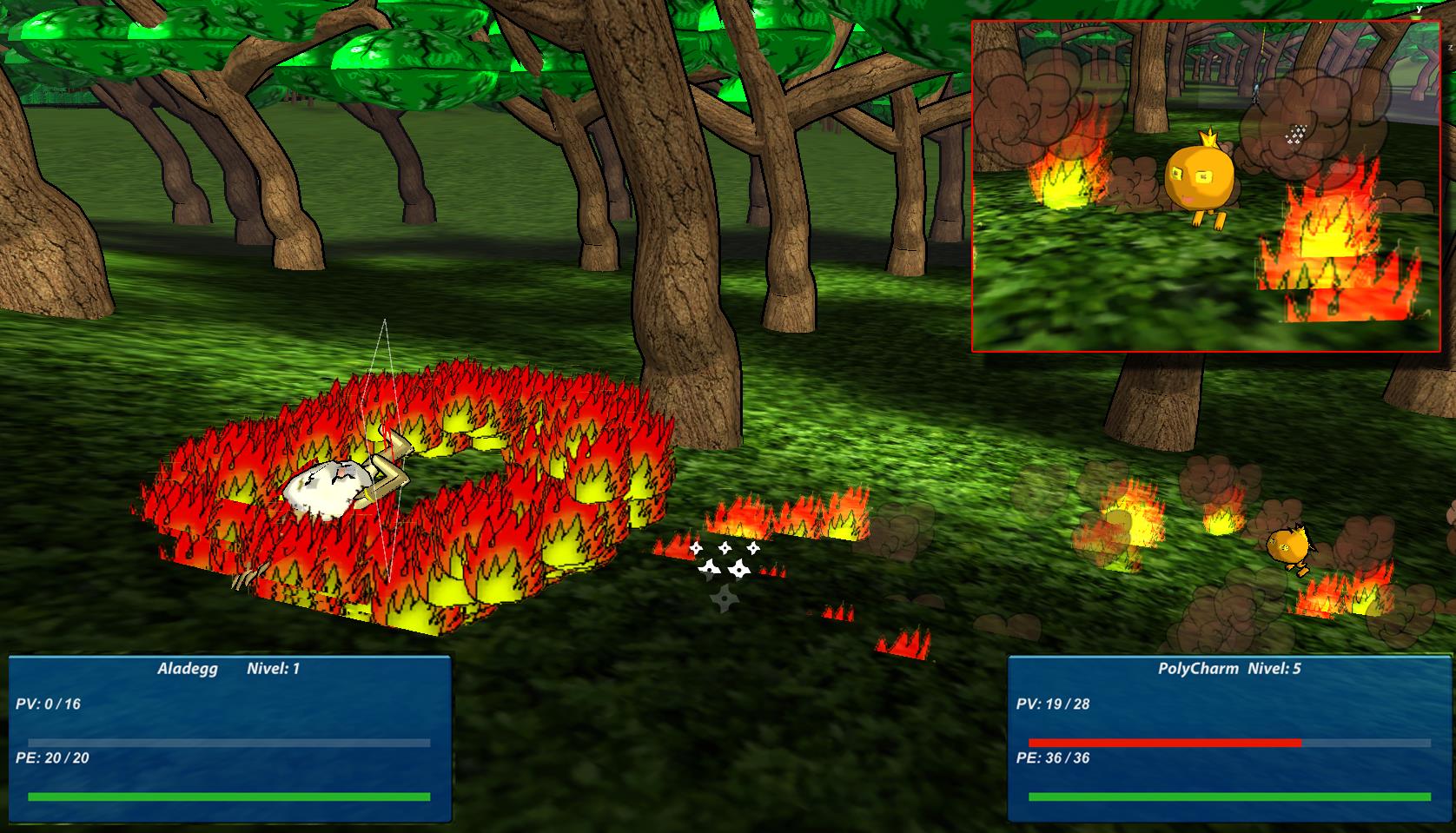 CRIATURES de ORION
canal do desenvolvedor no YouTube
Youtube.com
página no Facebook
Facebook.com
perfil do jogo no Twitter
Twitter.com
perfil Ivan Fayvit no Twitter
Twitter.com
perfil no IndiesDB
IndiesDB
pagina do jogo no IndiesDB
Indiedb.com
perfil do Facebook que eu dedico a criação do jogo e desenvolvimento em Unity em geral
Facebook.com
O nome lá é Cesar Corean.
Estou sempre interagindo no Grupo do Canal GamesIndie, para quem se interessar por desenvolvimento de jogos entra lá
Facebook.com
O link do Canal aqui
Youtube.com
:.