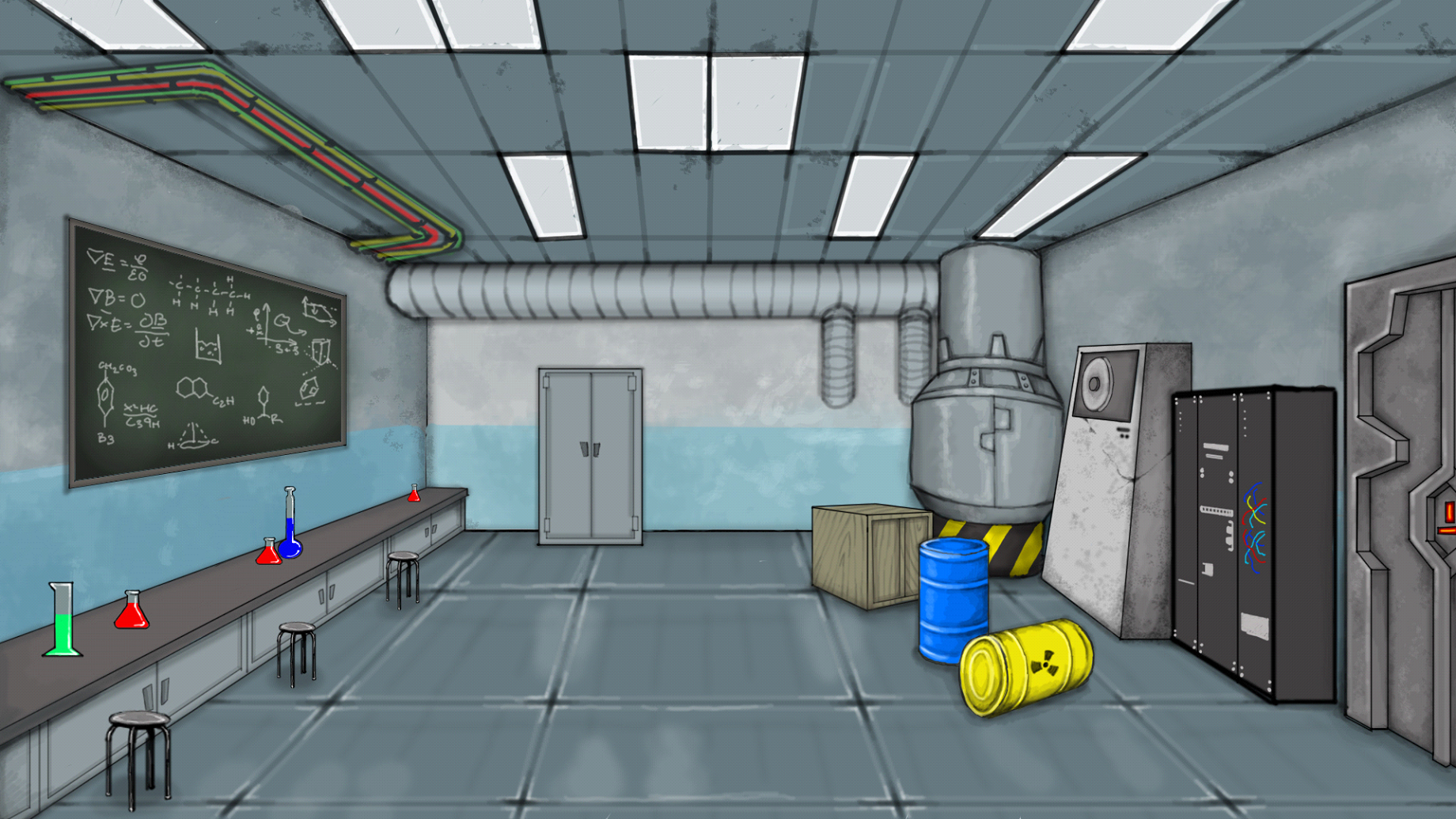 The Science Labs
This game wouldn't work without the science labs. The design challenge here is to make it feel lived in but also get across the unique style of the game. With references as diverse as Dexters lab and The Nightmare Before Christmas the science labs are shaping up to be an interesting area for us to create.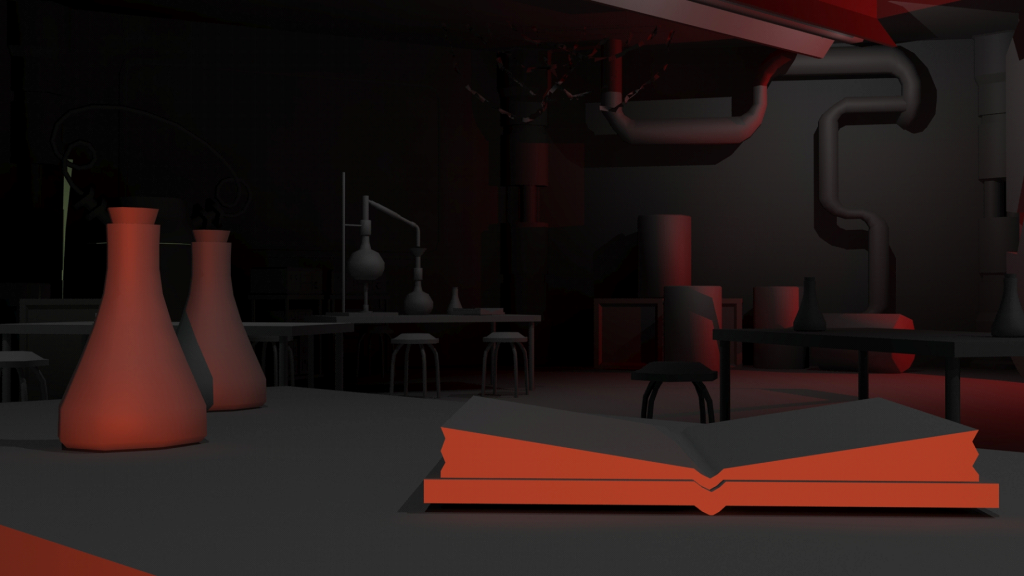 Though this set the base idea for the science labs, we felt we wanted more atmospheric lighting to contrast the bright feel of the arena. We soon set to work on a concept model of the science lab that we could light and change to get a real feel for the space.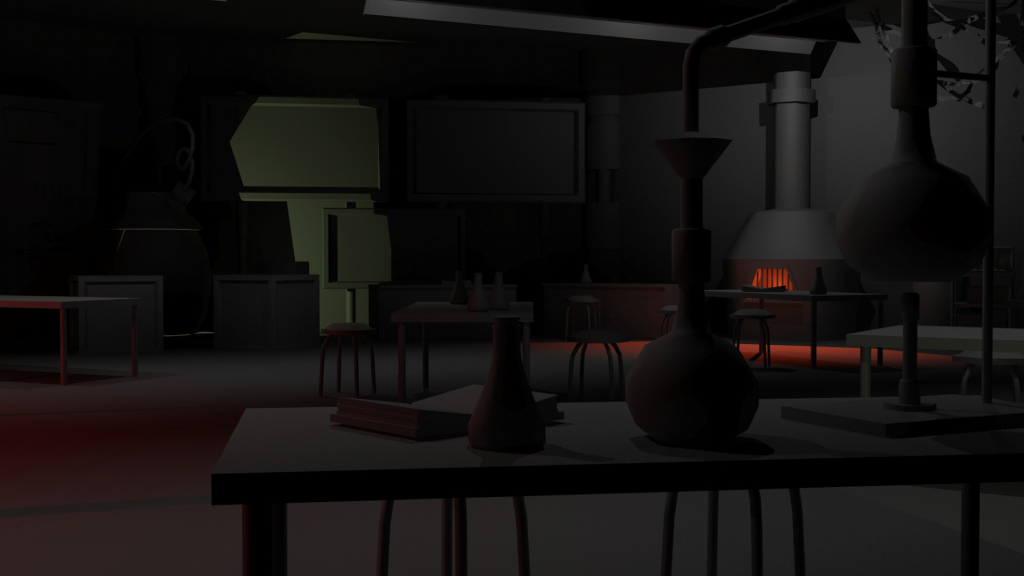 This area will also act as the menu's in the game. Creating potions, looking at your creature stats and setting up new matches will all be done from this room.
This is also our first look at the customisation table. This is where you will create and alter your creature. Go wild with fun experiments , lets see what creatures you can come up with!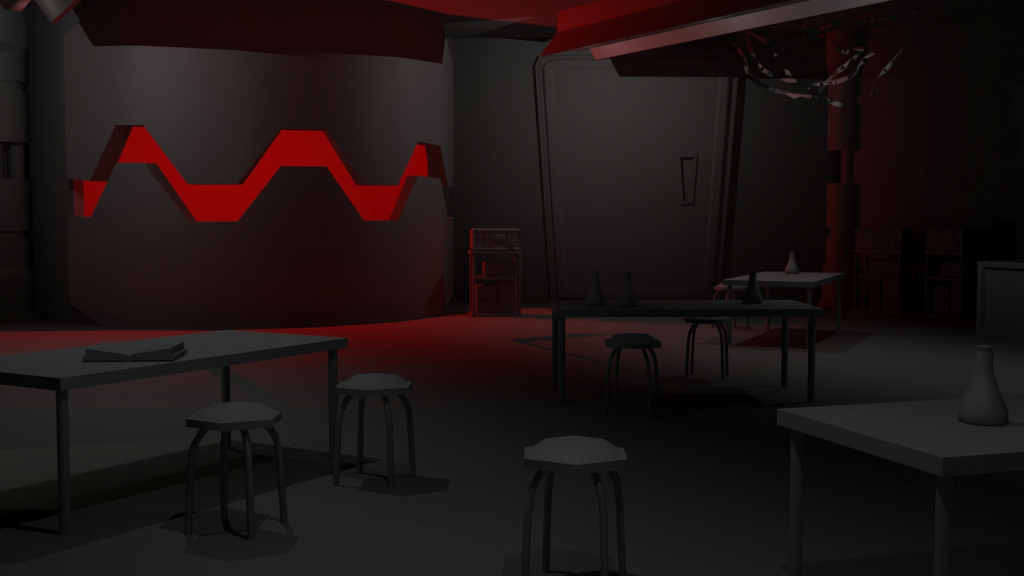 Finally we come to the match selector. This is where you can pick your arena and get down to the good stuff, the battling. We hope you have hours of fun challenging your friends and attaining victory in Creature Battle Lab.