Hey Rocket Powered Hippo fans!
Christmas is over, the snow is gone and its the end of January already, wasn't that a fast month?
We'll Ascension: The Awakening is progressing well. At the moment the entire team is focused on one of the games four planned levels. That level is called "Port of Yagomir". Its a level our player character Azaer visits at night and was designed by Sam Owen. Sections of the level play out like a survival horror game. Below is an overhead shot of the level in its most basic form with the CryEngine 2's Sandbox 2 editor.
Players start near the bottom left of this image, then move through some terrain before entering the port. The Port of Yagomir contains three exciting puzzles that we'll go into detail on later and some combat. Ultimately the players enter the ports lighthouse a the top of this image. Below is another image of the level for your enjoyment.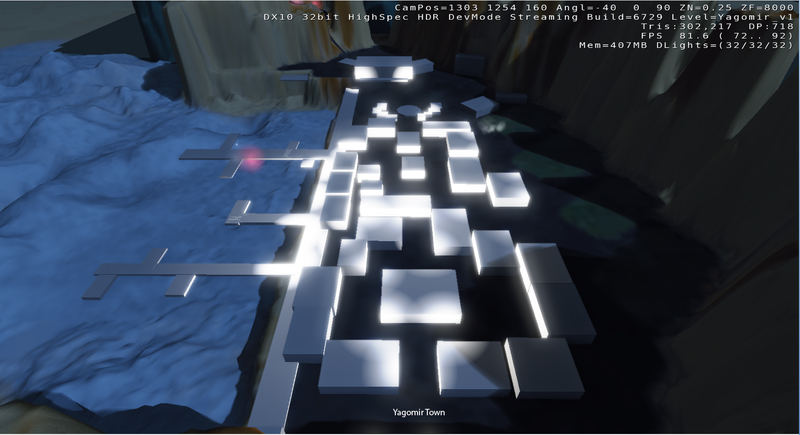 The level will have all the block objects (see above) replaced with 3D assets (including detailed texture maps), the terrain will also be painted. Rocket Powered Hippo's plan is to create a level that feels lived in (except no-one has lived their for over a 1000 years, tricky huh?). Check back for updated images of this level next week.