Hello folks,
Today, we are taking you on a trip to our art department. Our Concept Artists are talking about the difficulties in creating the basic look and feel of the games background. In different steps they speak about how the battlefield of Submerge is created. Have fun!
We actually started out with concepting some of the flora and fauna the player will see in Submerge, wich is nice, because it gives us a good first impression about the life that marks the world. It gave us room to figure out whether we want to work with illuminated plants or to get an idea about what kind of creeps the player might has to deal with when he's not fighting other players.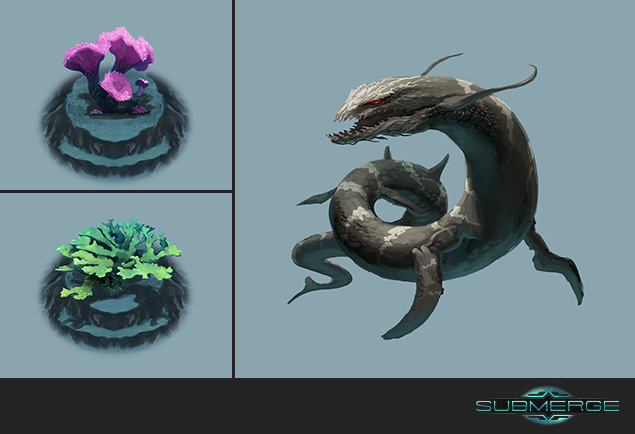 But doing so you soon reach the point where those plants and creatures have to be shown in their natural habit to really get an idea of the feeling you want to create. So we switched to a simple isometric square plate and painted out a small piece of how we imagine the atmosphere of Submerge to be. Then we quickly placed some of our creations and talked about the setting. First Image – too colorful. The colors brought a lot of life into the scene but at the same time it gets really hard to tell what is an enemy or what are my own units.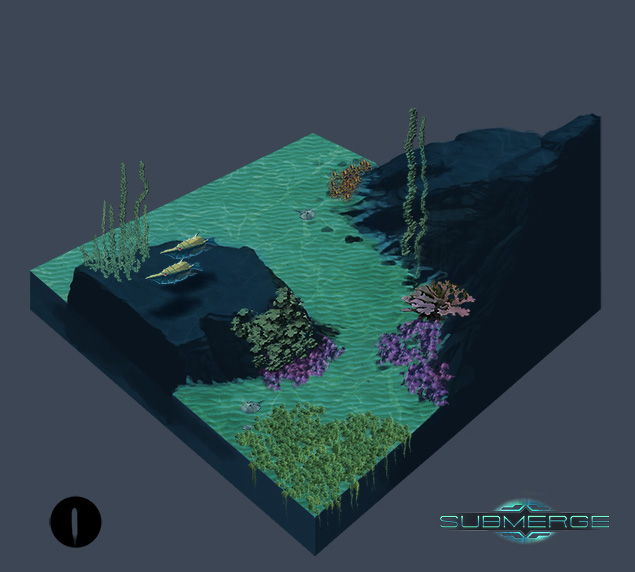 That problem is pretty much the same with the city you can see in the second picture. The colors are much better while the city still has good contrast to the ground texture. We also reduced the structure of the sand to increase the contrast to the units. Still the city would be too detailed to move directly over it.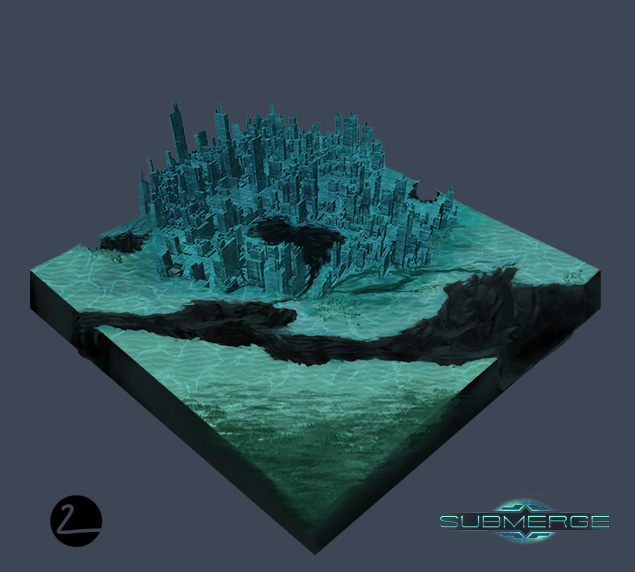 In the third picture we went for a try with reduced saturation and less structure on the ground. This gives a good contrast to the worm. Just imagine you're navigating through a deep canyon and suddenly encounter that thing. The underground was still too bright though, a bit too friendly for the idea we had in mind. So that's why we finally came up with the fourth picture.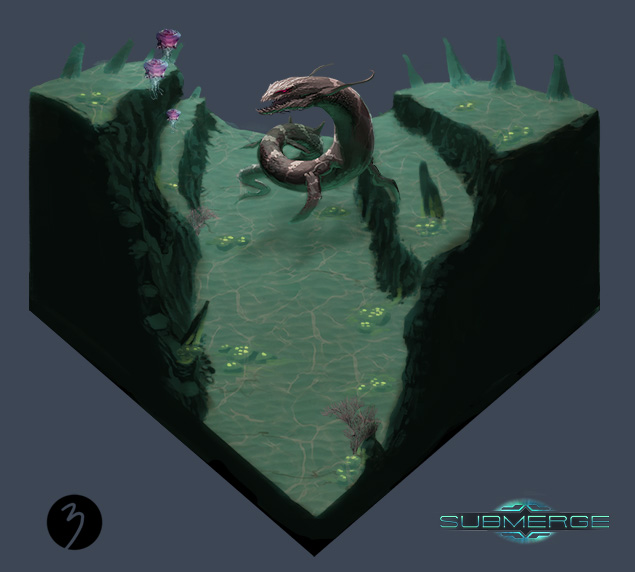 The dark underground gives us the opportunity to add more details without them distracting from the brighter units. Now we also added this nice illumination that indicates where creatures are lurking in the depths, ready to munch away some of your units.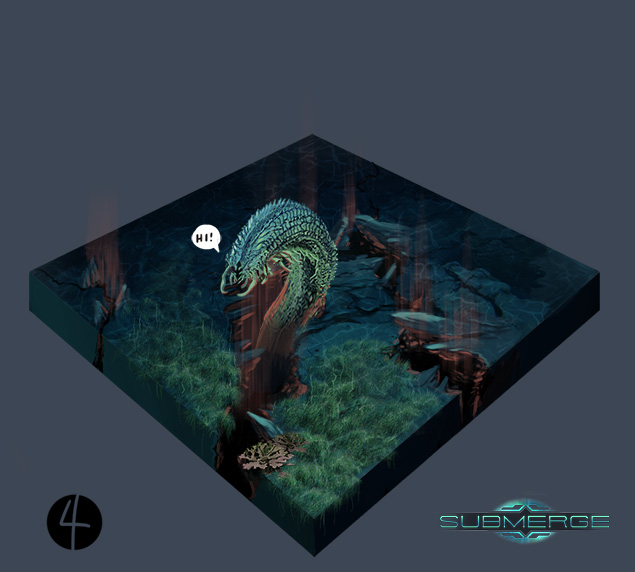 So thank you for reading, as always share your thoughts with us, tell us your opinion, we love hearing from you. And because you made it to the end of the post, here is one of our moodboards with the new style.