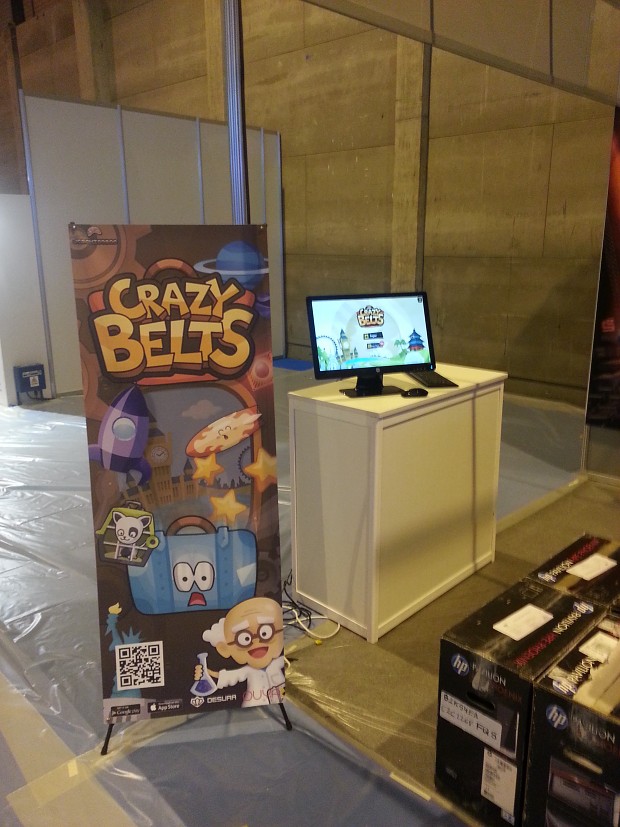 Here is an snapshot takrn while we were arranging everything for jemchicomac presence at Madrid Games Week 2013.
This is the most importat event on gaming, where big boys are presenting XBox One, PS4 and all the typical blockbusters and exclusives.
But in a corner somewhere around there is a small booth with a bunch of indie games.
We are most humble among the humbles!!!
This makes Crazy Belts an indie-indie game, and this is the reason why we really, really need your support. If you are in Madrid, take a look to the booth and our game.
If not, support us and buy the game at Desura