The next major patch for Crawle is 1.0.0! This is going to be Crawle's most significant patch so we'll be implementing a fairly big and complex system into the game for this patch. This system will be the seasons system.
Your world will cycle through the four seasons (winter, spring, summer and autumn) and each of these seasons will bring about their own unique effects on the world. For example, as you can see from the image above, the grass turns to snow in the winter and in the autumn, tree leaves will begin to change colour as well as fall off.
Another major change is that in the winter, your crops will be destroyed. Rivers will also freeze over allowing you to simply walk over them but will not allow you to drink from them nor fish in them.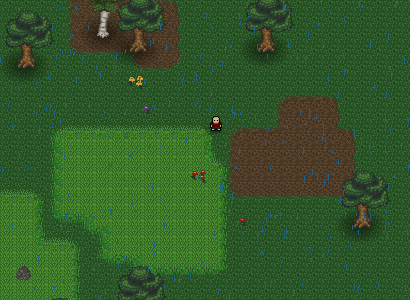 The next big feature is world customisation options. Don't want fruit bushes? Don't want swamps? You'll be able to customise a lot of the various things that generate and choose whether or not you want them in your world. The details of this system are still being worked out and we'll talk about it more as we get closer to finishing the system (we're currently focusing on the seasons system).
Finally, not as major as the above two, but you'll now finally be able to craft the rusted armour and blade that can be found in the dungeon. You'll be able to do this by simply dragging one of the parts onto an anvil. If you have all the required parts (hilt, handle and blade for the Rusted Blade and hauberk, leggings, left pauldron and right pauldron for the Rusted Armour) you will receive the Rusted Blade or the Rusted Armour depending on what you used on the anvil.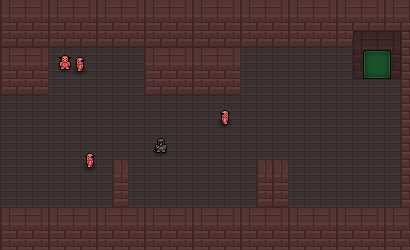 As always, this release will also bring a variety of changes and fixes - especially for multiplayer. We're not sure when this patch will be ready by but we're currently aiming for late June at the moment. You can view the current changelog (as of today), here: Pastebin.com