Woohoo! I've finally navigated through the Steam Greenlight jungle and I've launched Crashed Lander on Steam. Very excited to be getting my creation in front of many more game playing eyeballs. :) There's also a new version of the game (v2.5) with 10 new levels, smoother physics, and a fun reward system to help players track their progress through all 44 levels.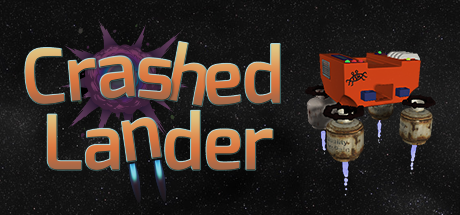 Windows version is available now with Linux and OSX coming later this week. They'll also be a new demo launching along with the additional platforms. You can also collect Steam Trading cards for the game. Other Steamworks features like Achievements and Leaderboards are planned for later versions.
The initial Steam launch went well. I was able to fix the few problems that cropped up within a few hours and there are plenty of new players crashing and exploring in the game. I'm very happy with the Community Hub features, too. The Forums have been especially useful with good communication and help with bug reporting.