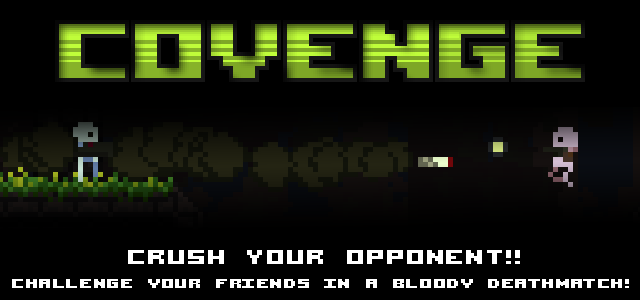 Finally I decided to show an early version of Covenge!


Download Covenge V0.1

I thought I would never shown it, but finally here is, ready to be tested and judged by the WORLD!
It's a bit like taking your child to the first day of school .. "go baby go, and make me proud of you!"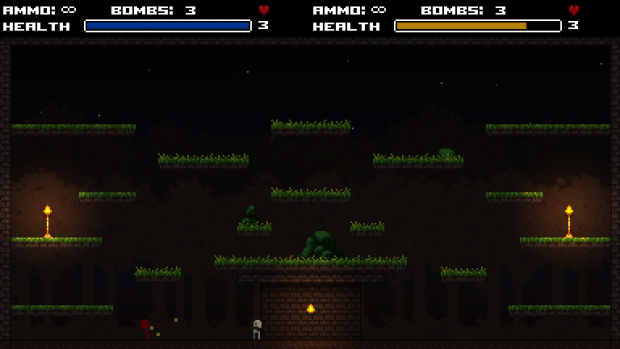 This version is obviously not complete, but it clearly shows the gameplay that will have the game once completed. There are two arenas 7 weapons and 3 types of bombs which you can have fun crush a friend of your choice.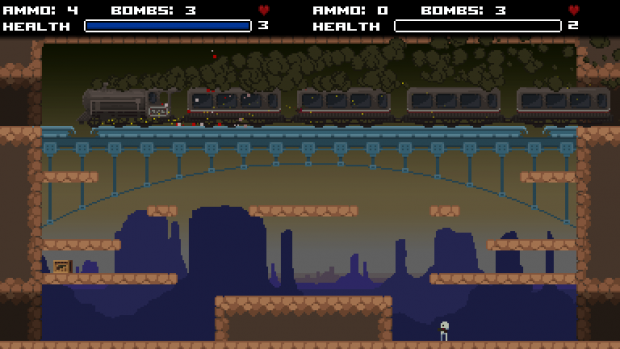 Future
I plan to add a lot of new arenas, new weapons and an online mode. I think the online will be a great added value for Covenge, but it will not be easy. So If you want to see the development you just have to stay tuned!
PS. Play this game without joypad could get you serious hand injuries, so remember: "joypad is your friend!" ;)