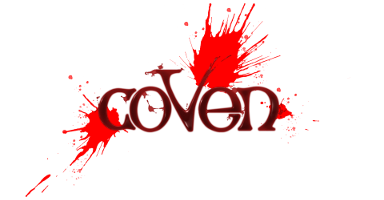 "How'd you like that stake to go?"
---
The Coven 0.2.2 patch is out!
You will need the base 0.2.0 files in order to play this patch.
---

This patch brings back a Coven classic, the harpoon gun. In addition, it now features the ability to remotely stake vampires. In addition, there are a ton of bug fixes and gameplay tweaks to help make the Coven experience a positively merry one. A complete changelog is below.
Bots are included, but please feel free to play on the Official Server for a real challenge (bots are also roaming around on there if all your friends are being lame and not playing Coven).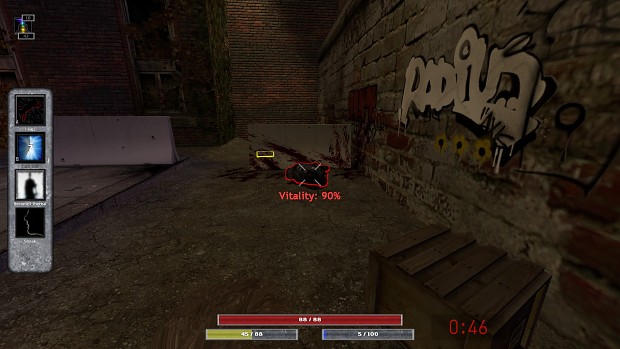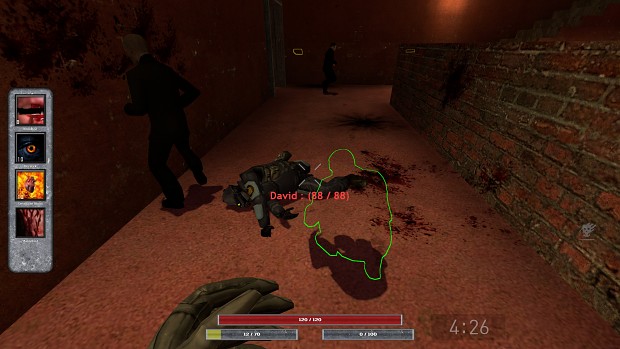 Let the bloodbath begin!
---
You will need to download & install Source SDK Base 2013 Multiplayer to play Coven!Download the Guided EXE Installer:

Download the ZIP (also contains the .so Linux files):

---
Changelog:
Gutcheck damage mitigation moved to external config file
Gutcheck damage mitigation reduced to 90%
Gorge overheal percentage moved to external config file
Update default motd discord link
BUG dark will and sheer will reset stats upon KO (can't stack indefinitely)
BUG dark will and sheer will now verify max health (can't stack indefinitely)
BUG vampire attacks now appropriately apply physics to turrets
Turret is proportionally harder to tip at level 2 and level 3
Boost 357 damage from 25 -> 35
Ethereal reduced chance for no damage from 30% to 20%
Ethereal drain reduced drain from 4/s to 2/s
Ethereal now drains energy proportional to damage done (120%, adjustable in config)
Ethereal drain alpha value moved from config file to convar sv_coven_dodge_alpha
Ethereal drain cooldown 5.0s -> 3.0s
Turret health reduced (from) to 100(150)/200(250)/300(350)
Ammo crate health reduced (from) to 125(200)/250(300)/375(400)
Turret and ammo crate xp required to level increased from 100 energy/level to 150 energy/level
BUG vampires glow won't display improperly when joining slayers for vampires glowing during spectating
Reduced cost of sheer will 10 -> 8
Reduced cost of intimidating shout 10 -> 8
BUG buildings will no longer take damage from Hellion's own holy water grenades
BUG ammo crates will take damage properly from vampire attacks (damage is mitigated properly)
Added 5 second cooldown to demolition man
Changed how demolition man interacts with crates. Only 1 grenade per type will be replenished per tick. Fixes infinite holywater exploit.
Improved ability to place turrets on an inclined surface
BUG got rid of hellion start up stunstick spark when spawning
Waypoint timers increased on outskirts 240/240/240 -> 300/300/360
Waypoint timers increased on forgotten 360/180/240/240/240 -> 390/180/240/240/300
Turret ammo increased 100/140/180 -> 100/150/200
BUG reloading now correctly interacts with performing actions (empty weapons won't auto reload and cancel them)
Reaver base speed 190 -> 210
Reaver spawns with 357 instead of double barrel
Hellion spawns with harpoon instead of 357
Hellion base speed 250 -> 230
BUG abilities now cancel actions
Reduce default global cooldown 1.5 -> 1.0
BUG added map key to selection configuration screen
BUG mp_timelimit is temporarily adjusted per map if APC timers exceed timelimit
Increased battle yell duration 12.0 -> 15.0
Building ID's now display the owning hellion's name
BUG use override on buildings for temporary walk through collision (preventing blocks by friendly buildings)
BUG improved buildings collision (can't solidify around/trap players)
BUG extreme velocity interactions with planes causing velocity runaway fixed
Improved player pushback interactions (APC collision, inner light, dash/charge)
Detonate blood reduced maximum energy 15 -> 10
Degenerate base intellect 8 -> 7
Fiend base intellect 10 -> 8
Increased duration of intimidating shout 8 -> 10
BUG bots no longer spawn unfrozen if joining during freeze time
Detonate blood cooldown reduced 3.0 -> 1.5
Dark will cost reduced 10 -> 8
Leap cost reduced 5 -> 4
Feeding changed from fixed amount to max HP percentage (overall feed time reduced for lower levels)
Feeding amount added to convar sv_coven_feed_percent
Default HP/body reduced from 100 -> 60
Vampire regen increased from 4% to 5% of max HP and moved to convar sv_coven_regen_percent
BUG updated missing linux client files
Improved networking efficiency of variables (cloak factor)
BUG fixed base game prediction issue with ducking hulls
BUG improved networking efficiency of vampire weapons (prediction error fix allowed proper PVS culling of send)
BUG vitality no longer displays for un-feedable ragdoll prop entities
BUG correct glow color shows when joining vampires from spectators with pre-existing cloaked vampires
BUG gutcheck properly factors in strength for damage mitigation
BUG status effects cannot be applied to KO'd vampires
Masochist changed to 10 -> 12 duration +175% -> +100% max effect 180% -> 120% of damage taken converted