Twelve Absent Men features an innovative take on game-ifying the rules of evidence! The unique use of witness testimony allows players to pit witnesses against each other – using one witness to challenge the credibility of another, poking holes in alibis and raising questions of who really committed the crime.
Here's a brand new look at some of the UI elements: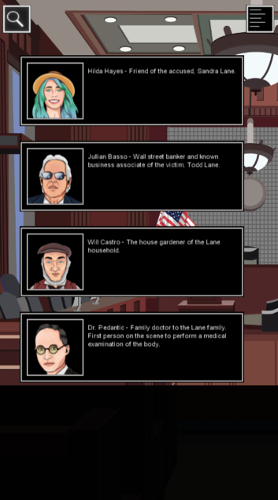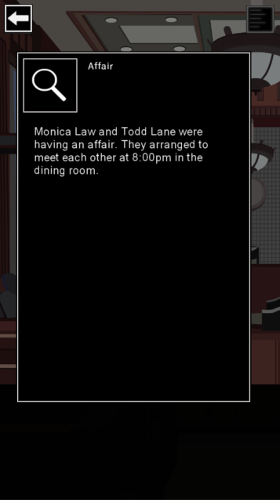 Inspired by the legal drama genre, the game combines elements of satire and humour with the seriousness of a court of law. It is self-aware in following the "mythic" traits of legal dramas: that law is comedic, justice is swift, the right side always wins and judges have an (almost) infinite amount of patience.
Push the judge too hard, however, and you'll lose the game entirely, and be held in contempt of court!
The game is set for release on Android (Nov, 2016), iOS (Q4, 2016) and PC (Q4, 2017).
See more on our site: Atreyugames.com