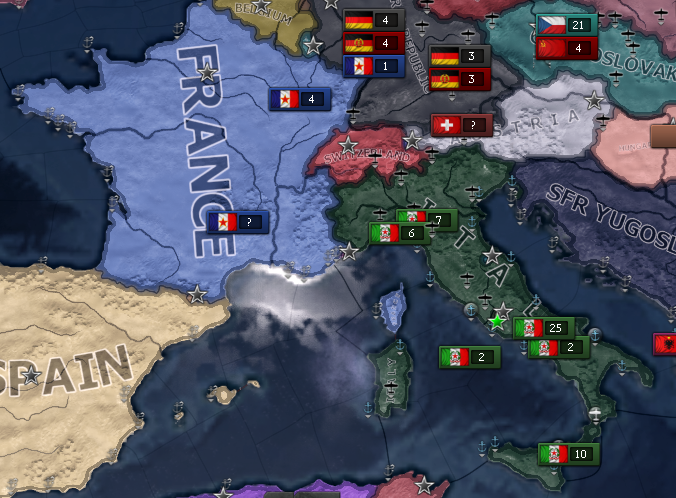 France - The Democratic Communism
France the third most important communist country after the USSR and China. French wiev of socialism is very different than Soviet.
Electional Revolution of 1946 and French neutrality
Since year 1946 is France communist country. Communist party wons elections with 60% of all votes. French regime is socialist, but democratic. Stalin and Thorez tried to sign the Allied treaty, but the United States and the United Kingdom threatened to invade France if it tries to deal with the USSR in any way. This would surely trigger the Third World War, and France thus became a neutral state and home of the "Great Democratic Socialist Revolution". Although the ideas of the French government were revisionist for many Soviet politicians, France was always the best friend of the USSR.France become one of founders COMECON.
Brezhnev-Marchais treaty of 1980
In 1980 there was a breakthrough in the Cold War. The treaty between Leonid Brezhnev and Georges Marchais on the entry of the French Socialist Republic into the Warsaw Pact radically changed the balance in Europe.The Western and Eastern view of socialism was united. Shortly after, revolutionary ideas began expansion in the rest of Western Europe.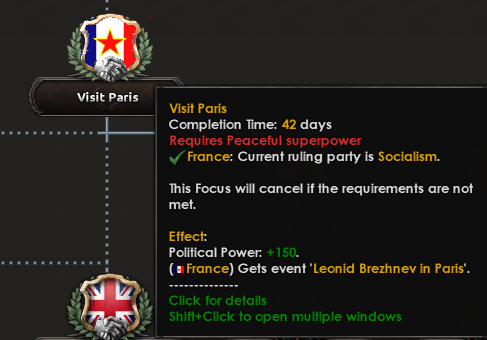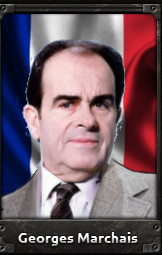 Parties in France
CPF - communists - Marchais, Hue, Marie Buffet, Melenchon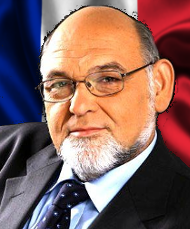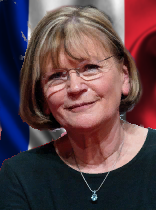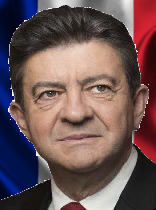 Les Républicains, Convention of Republican Institutions - democrats - Mitterand, Sarkozy, Holland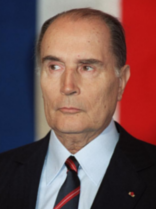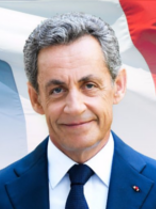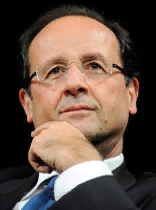 Front National - nationalists- Le Pen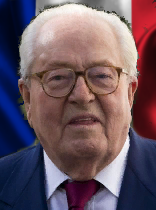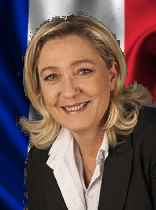 Italy - Communists against Mafia
The year 1946 can be called the victory year. In the same year, the Italian Communist Party won the election in the Italy. However, the events after the election differed from the French in Italy. Although the Italian Communist Party left free elections and freedom of speech, the Italian mafia did not intend to accept the victory of a politicians who promised her destruction. Communist partisans began defending Italy agains US-supported mafians and fascists. Italy has become one of the founding states of the Warsaw Pact and COMECON.
Italy managed to win over the mafia and start building a strong Italian economy.Italy also signed an agreement with Somalia, Libya and Ethiopia on aid and compensation for the work of Italian colonists.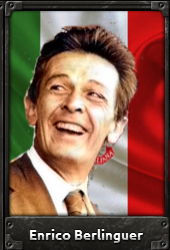 Parties in Italy
PCI - communists - Berlinguer, Occhetto, Bertinotti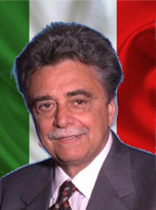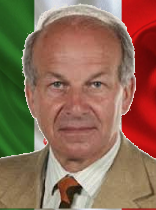 Democrazia Cristiana -democrats Fanfani, Berlusconi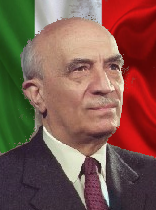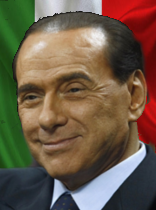 Italian Social Movement - fascists