Twice in one night? That's right baby!
There's a new version of Garry's Mod that allows you to use content from Counter-Strike Source. The download is around the same size as the Half-Life 2 version of Garry's Mod. The only difference is that you won't be able to play Half-Life 2 single player maps in the CS:S version.
But don't worry - both can co-exist on your system quite happily! So seriously - don't worry!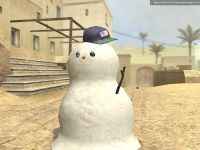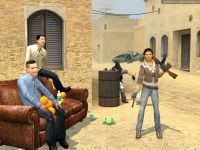 The download is 3.5mb and is available on the Garry's Mod website!