We all have played a game which utilizes a counter attack mechanic, the idea is always the same, it's basically a QTE, well how boring that turns out to be? And usually everyone turns out to spam it all the time breaking the immersion of the game.
For games that are primarily stealth (you know which ones I mean) they turn out to be just a power fantasy in the end with no reason to change your tactics, so...
What's my approach to this? Instead of just hitting a button on the keyboard, you have to click the GUI button which spawns randomly around the enemy. Now the size of it depends upon the enemy's skill and familiarity with your moves, but even if you do manage to counter attack that doesn't mean you will get instant kills, the weapon you have and the skill of the enemy play a major role in the outcome of the counter attack but at least you will be sure that you have broken the attack of the opponent. I believe this adds a lot more to our previous talk about "Observation before action" so knowing the level of the enemy will give a significant weight on your decision of your course of action. Although the Counter Attack mechanic is very powerful, you'll have to know when to use it!
But I have to admit, when you are making a stealth game you can be so unapologetic with the combat difficulty :P
It tends to get a little bloody sometimes...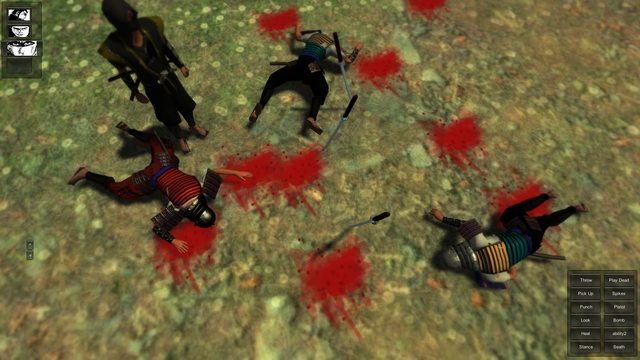 A close up from a counter attack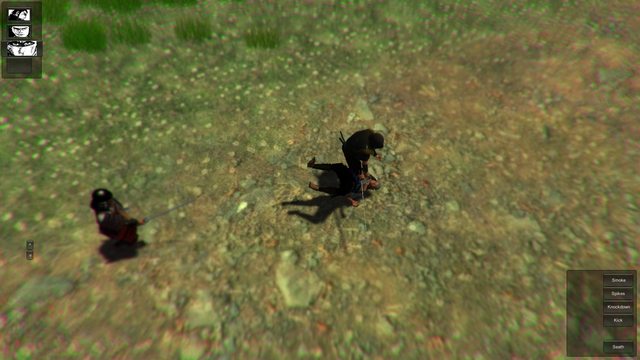 If you use Unity, you know what this is, if you don't then this is the animation layers for the game, just one of them actually and every icon represents an animation clip, the blue ones represent a sub layer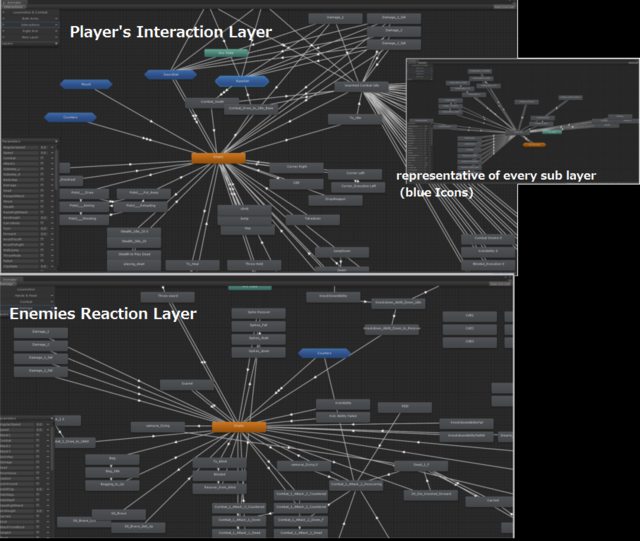 And I'm not even 1/5 done with this. All this animations are made by me by hand!
I've also created a FB page if you are into that sort of thing.I plan to update it with stuff from the game or not that relevant to it, but a lot about the samurai/ninja lore, link below
Facebook: Facebook.com
Till next week! Sayonara!