Hi! Let's continue our delicious adventure before the release of Breaking Fast! This is what each team member has been doing during the last week:
Francisco (programmer): I finished polishing the tutorials that I'd started the previous week. I've also devoted a good amount of time to integrate all the sounds in a coherent way. For example, in a multiplayer game, the sounds for all human players should be heard, whereas the sound for the CPU players should only be heard if any of the players can see that CPU player. Also, I added some additional sound and visual effects for one of the boosters, which is going to be very cool… but I don't want to spoil it! :P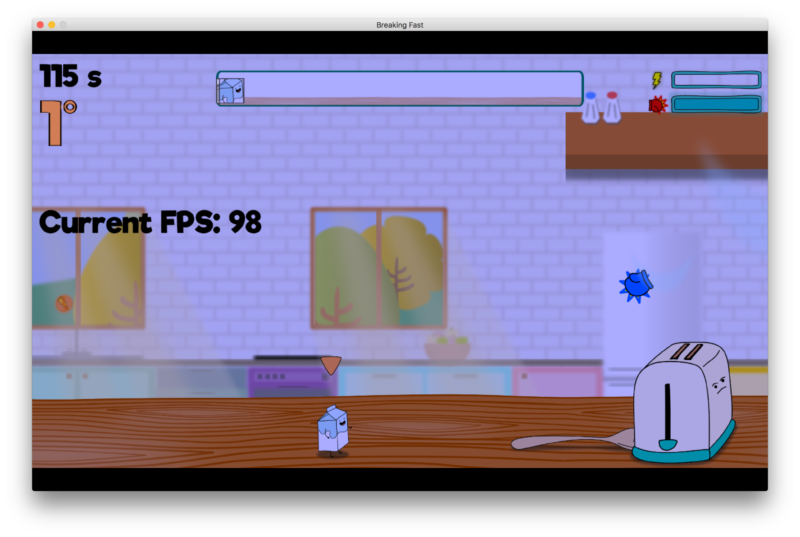 (What's that blue thing coming? And why is the screen blue tinted?)
Oliver (musician): in the following video you can watch the making-of of one of the stage songs, which I first sketched as a piano version. What does it inspire you?
Manuela (artist): during last week I have been polishing the art for the different menus in several ways. For example, for the main menu I have changed the layout of the different options and added some meaningful icons. Additionally, I have added some tweens in order to give more dynamism to the screen. You can see these changes in a gif that shows an almost-final version of the main menu. Compared to the old one it has changed quite a lot, don't you think?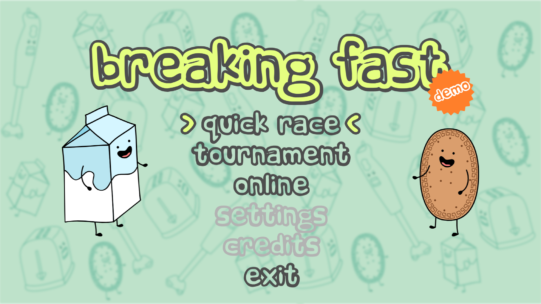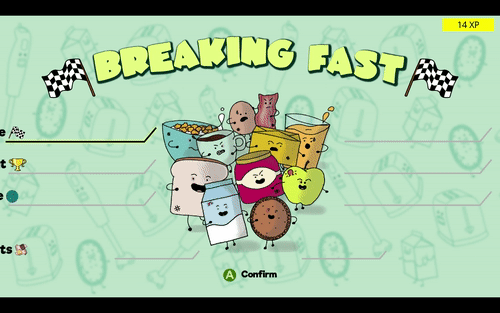 David: As mentioned in last week's update, we've been playing around with the achievements system on the steam API. We have now a decent framework in Breaking Fast to track down some player stats and link them to some of the achievements. We are currently in the process of adding all the achievements so for all of you, achievement hunters, there will be plenty to do! :) Achievements aside, I'm currently adding some more code support to the new screens Manuela is finishing for the online mode, here is a sneak peek of the new Create Game screen!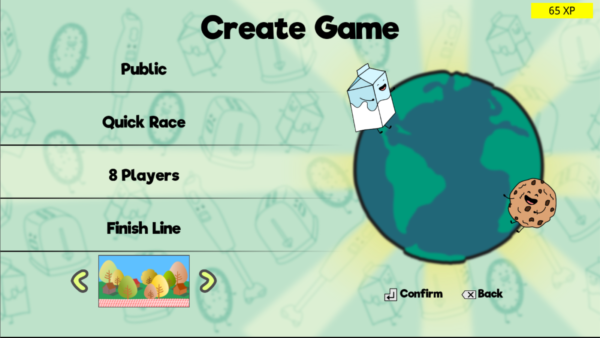 This weekend we'll be showing Breaking Fast at Granada Gaming, a video games event held in Granada (Spain). In the next post, we'll tell you about our experience. In the meantime, if you have any question or suggestion, we're looking forward to hearing from you.