Welcome to Part 3 of the Major Media Update!
If you missed either of the previous articles, you can find them here:
Major Media Update Part 1 - Weapons
Major Media Update Part 2 - NPCs
In this third part, I want to showcase some extra features that I've added to the mod and talk about them in some detail. First, the Mod Options menu:
While developing Coterminus, I would sometimes have trouble deciding which beta era to draw inspiration from. For example, the antlion has two well-known skins from different eras and I couldn't decide which one I wanted to use. My indecision drove me to implement a console variable that allowed me to pick between the skins at will. The same indecision happened a few more times with different features until it was obvious that it would benefit the players if I could make all of these things easily toggleable for customization purposes. Everyone has their own opinions about the ideal "beta experience" and I think this customization allows players to tailor the mod towards that goal.
I eventually implemented enough of these customizable features to warrant the addition of a new options menu. As of right now, it looks like this: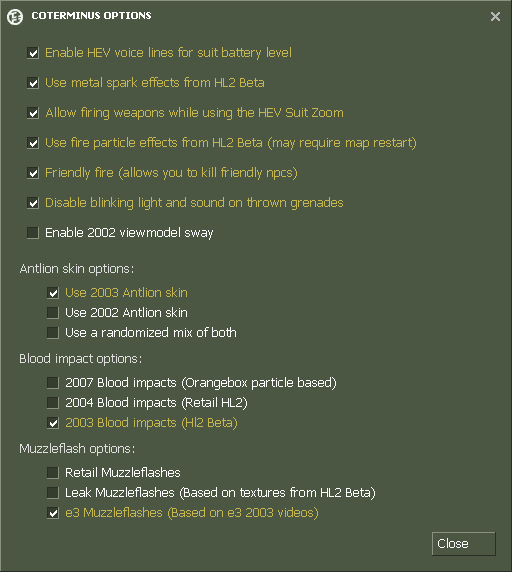 Most of these items are self-explanatory but I've recorded videos to showcase some of them:
Grenade sound and light toggle
The thrown grenades in the beta lacked the light trail and audible warning sounds found in retail HL2. This makes the grenades significantly harder to avoid and could annoy some players, so I made it a toggle.
Antlion skin options
Blood options
Some people might not know that the version of HL2 released in 2004 actually had different blood effects than the current steam version of HL2, so I made sure to include those.
Muzzleflashes
I'm always open to the idea of adding more customization in the future, and a few of the options already present were requested by some of you, so if you have any suggestions that I may not have considered, please let me know.
Other stuff
This section of the article is to showcase stuff that doesn't really fit neatly into any other category, so it ended up here.

Health chargers
Personally, I've grown tired of the health chargers that we were given in retail HL2, so I took the model that we got in the beta and polished it a bit to feel new and different. Here is a video to show you how they work now:
Inverse Kinematics
Source has inverse kinematics built in to help npcs place their feet realistically on uneven terrain. I couldn't figure out how to implement it for custom npcs until last week when Cvoxulary, the Dark Interval project lead, helped me out. Thanks to him, npcs in Coterminus will now place their feet more realistically!
Supply crates
I've changed all of the supply crates to the beta models but with added polish and the city17 logo to better differentiate them from regular crates.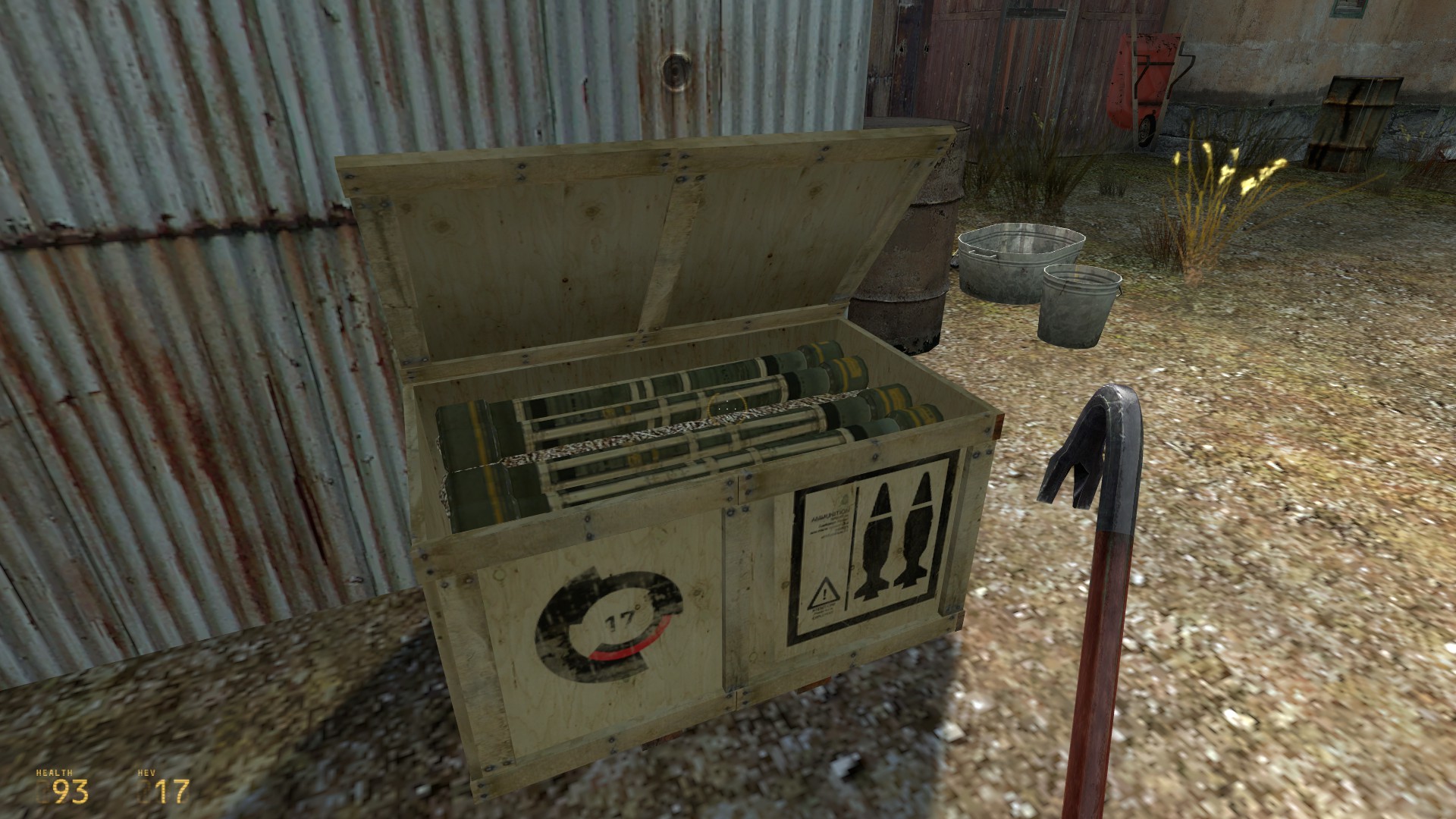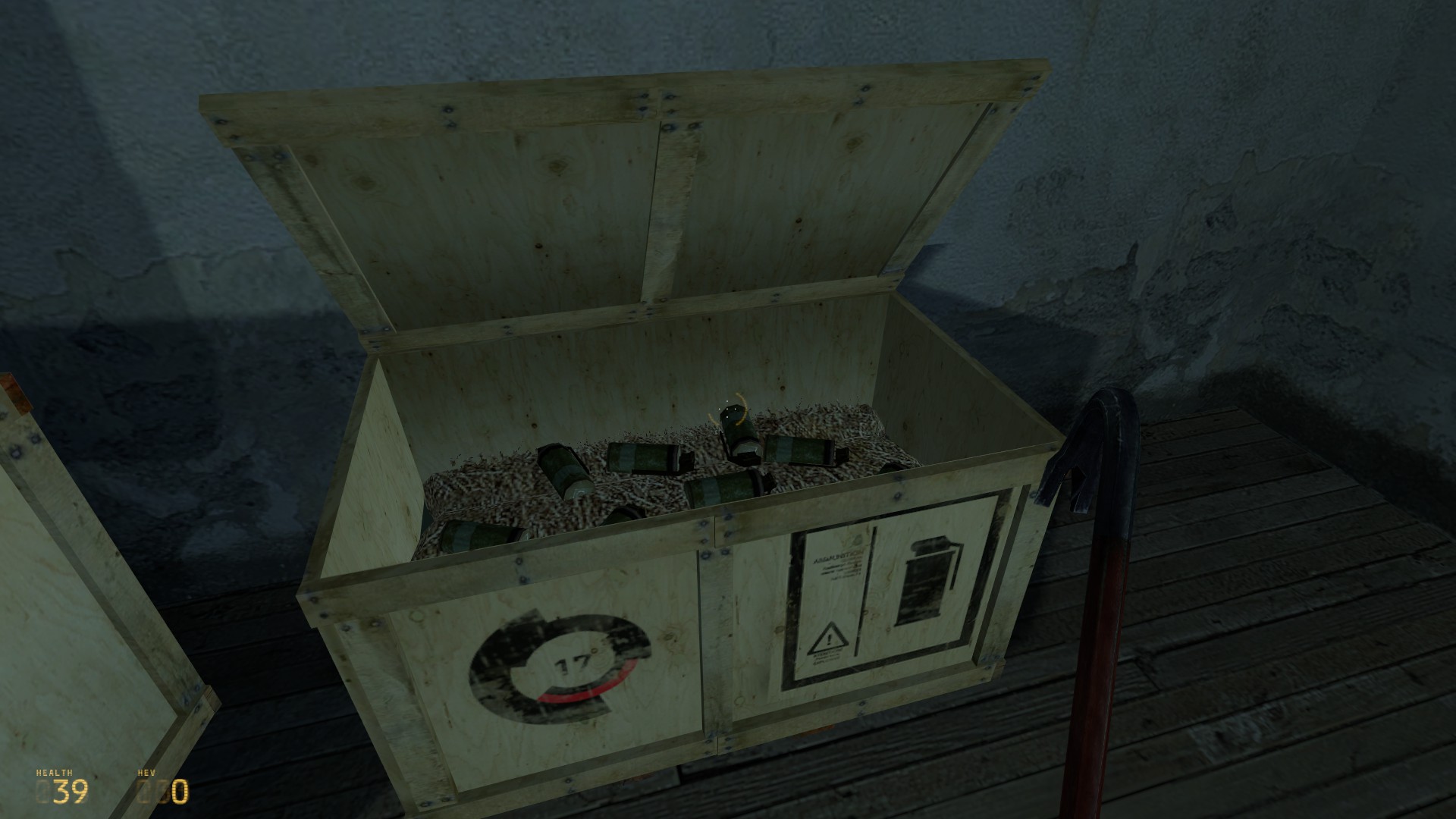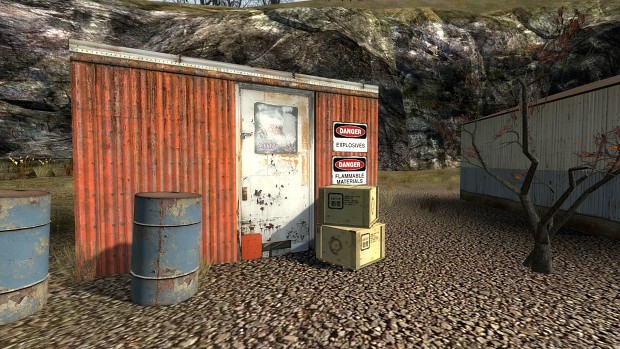 Combine shield
I wanted to add some more variety to combine soldiers, so I created the option for mappers to spawn soldiers with a shield. The shield has a limited amount of health and will break after taking enough damage.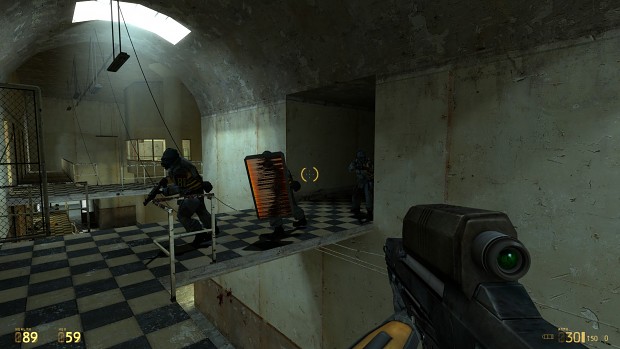 And that's it for Part 3!
As always, let me know what you think by commenting below. The final part of the Major Media Update should be out by next weekend. In it, I will be sharing my plans for the release of Coterminus, my plans for the mod after the initial release, and I'll probably share a short gameplay video as well so you know what you can expect to play on release. Thanks for your continued interest and support!