Pandemic's version of the Jedi Temple has long been a favorite among Star Wars Battlefront II fans. And since the game released in October of 2005 the fans have always wanted a "clean", rebuilt version of the Jedi Temple. I present to you this labor of love. Everything is shiny and new, the original modes and eras are included, and I even added Order 66, Hero Assault and two new holiday eras to boot.
---
Celebrate the might of the Empire in the Empire Day era. Play as three classes of the Imperial's best, or take control of old CIS droids repurposed for training! Command your troops as Imperial Sargent Kreel, or lead the droids as IG-11. Get your holopic taken with the Emperor and unlock a secret!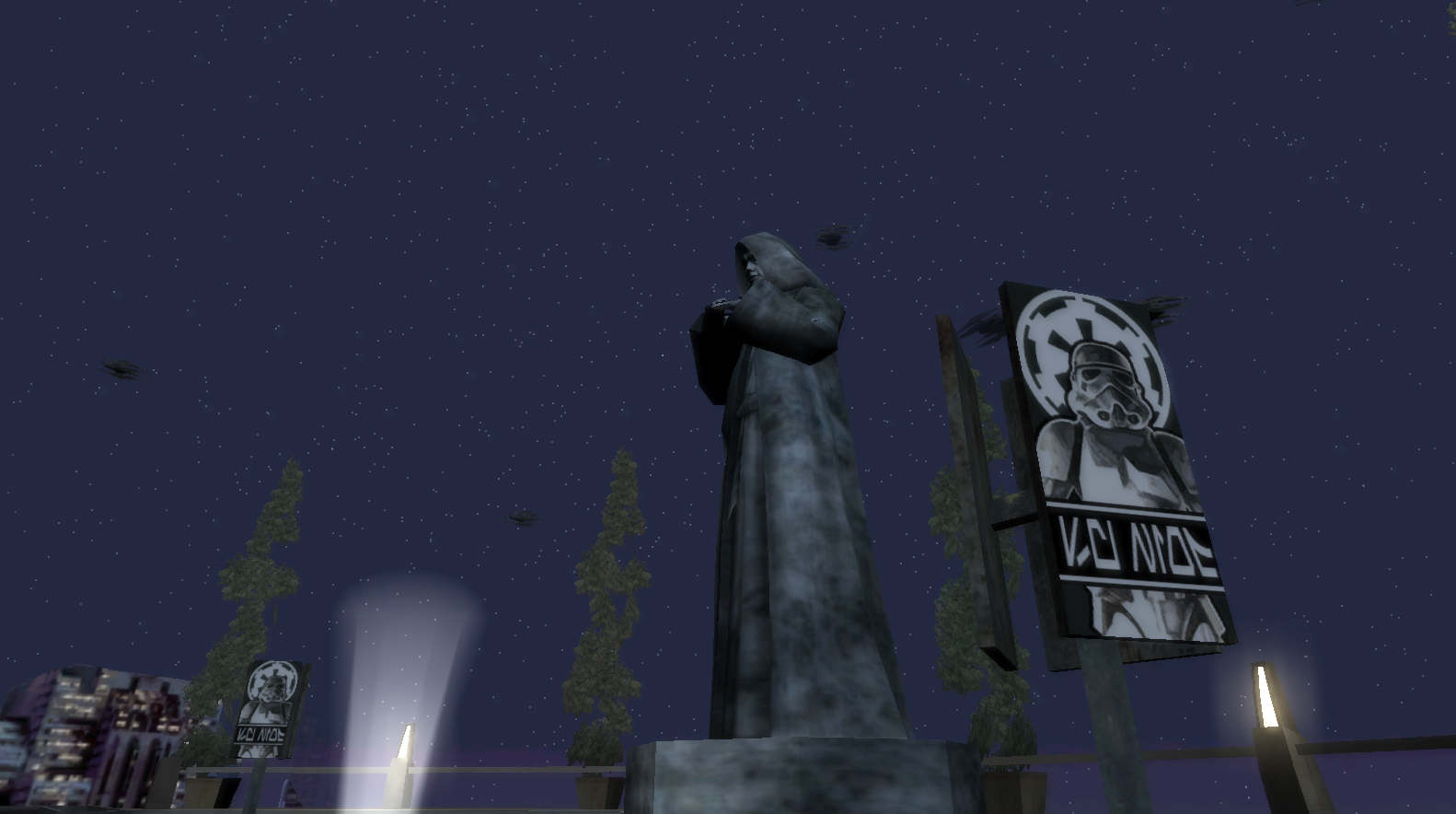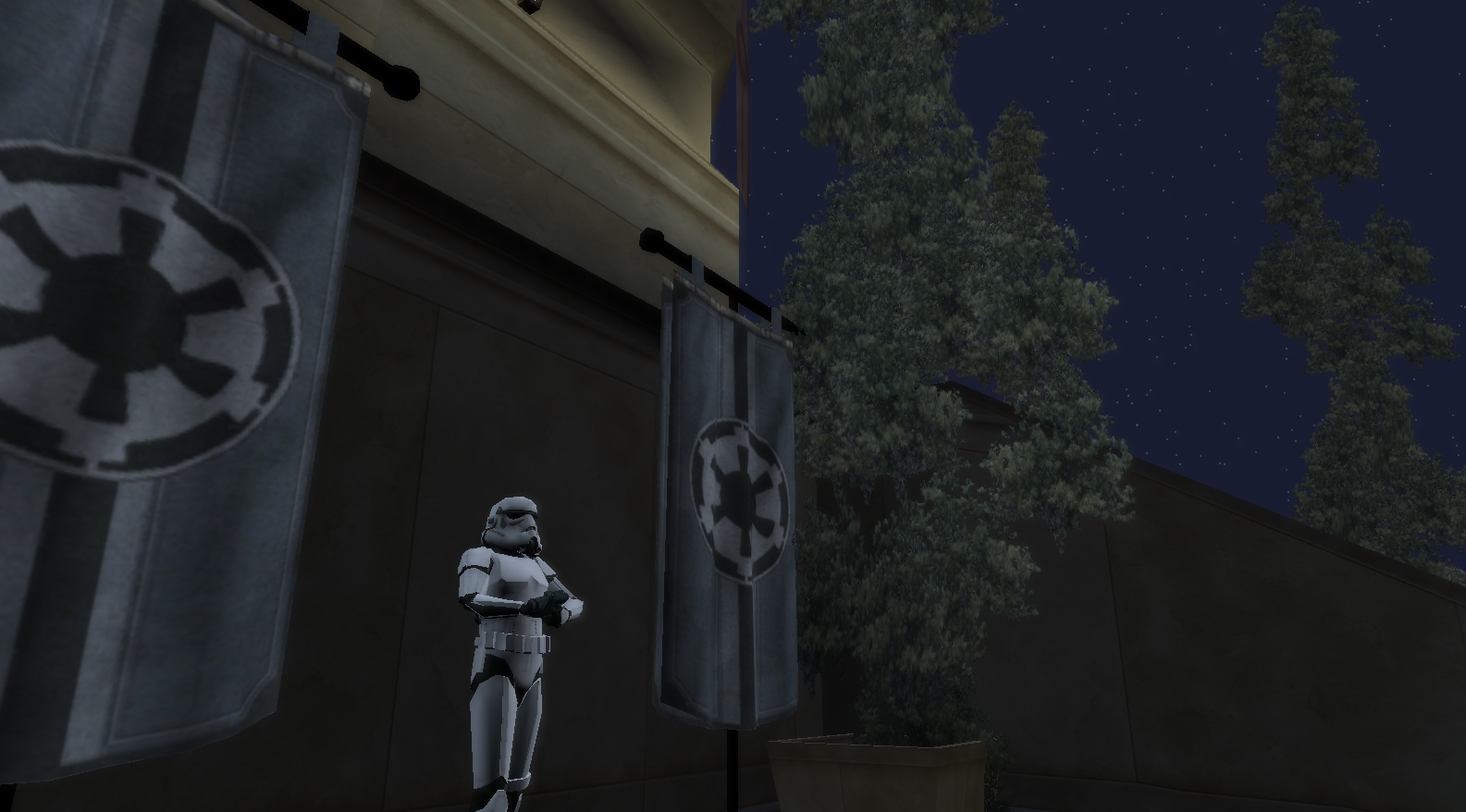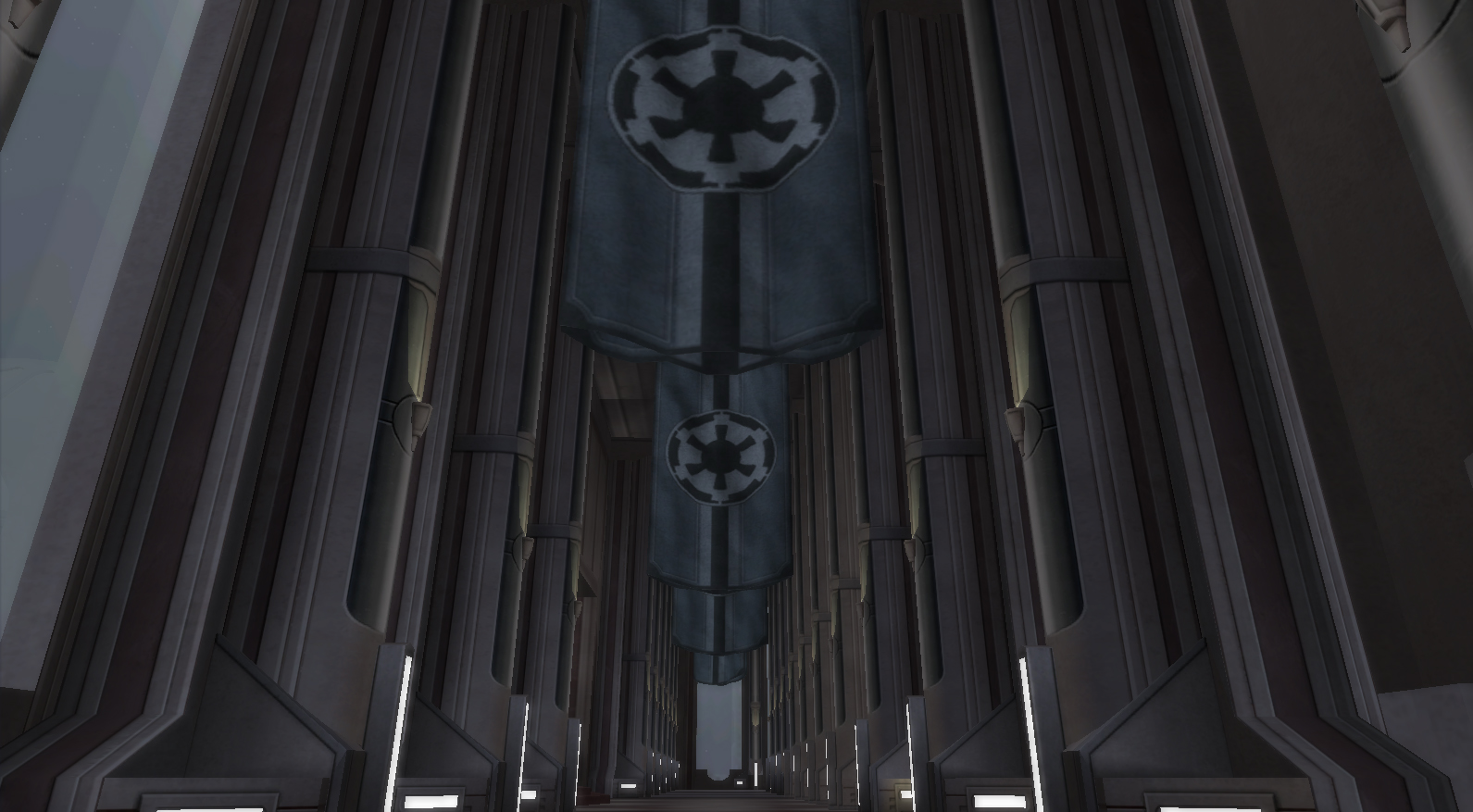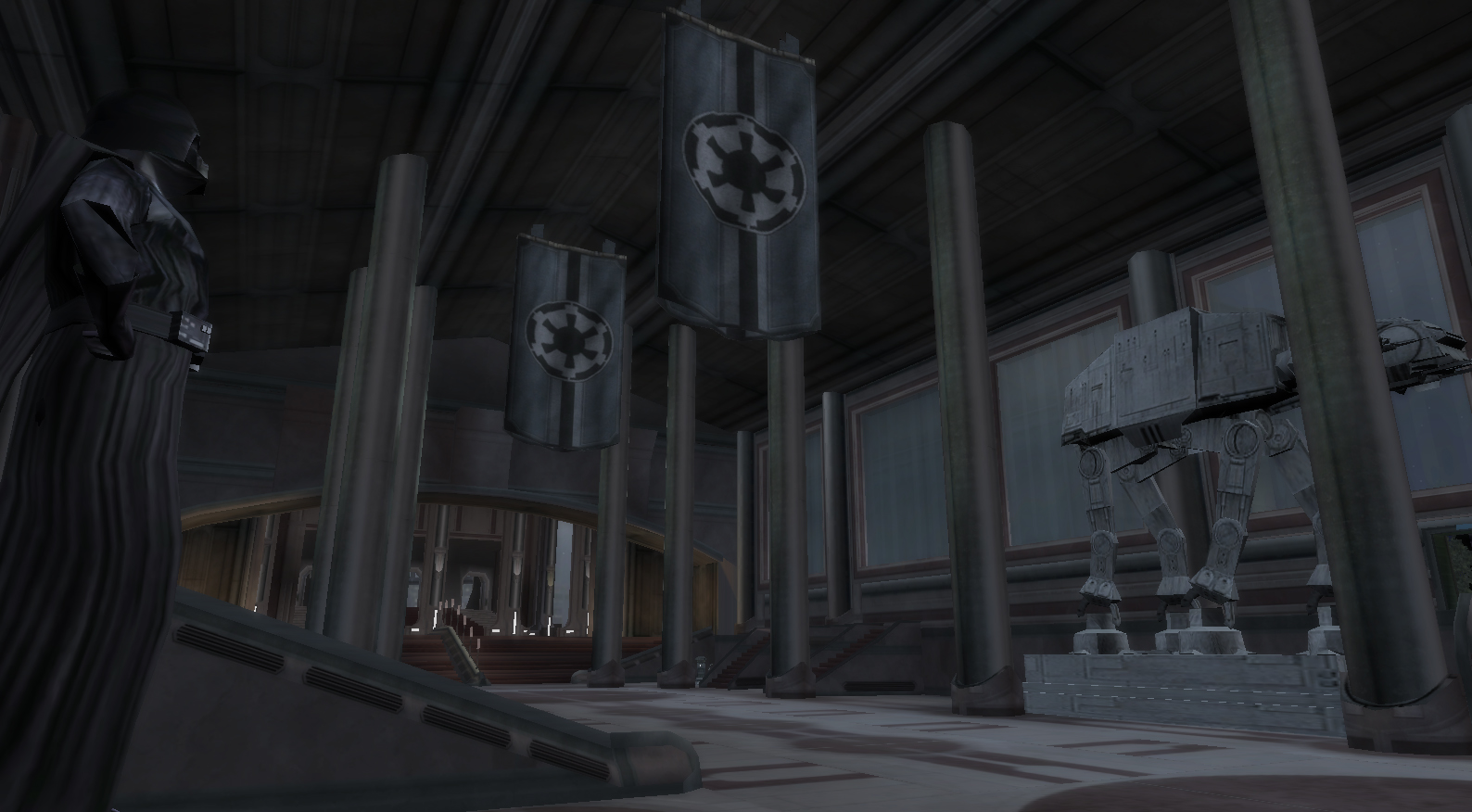 HALLOWEEN
---
What spooky terrors have the Jedi cooked up? Giant webs, massive spiders! It's all for fun of course. Or is it? Find the true face of evil frozen in carbonite to unleash the zombie horde!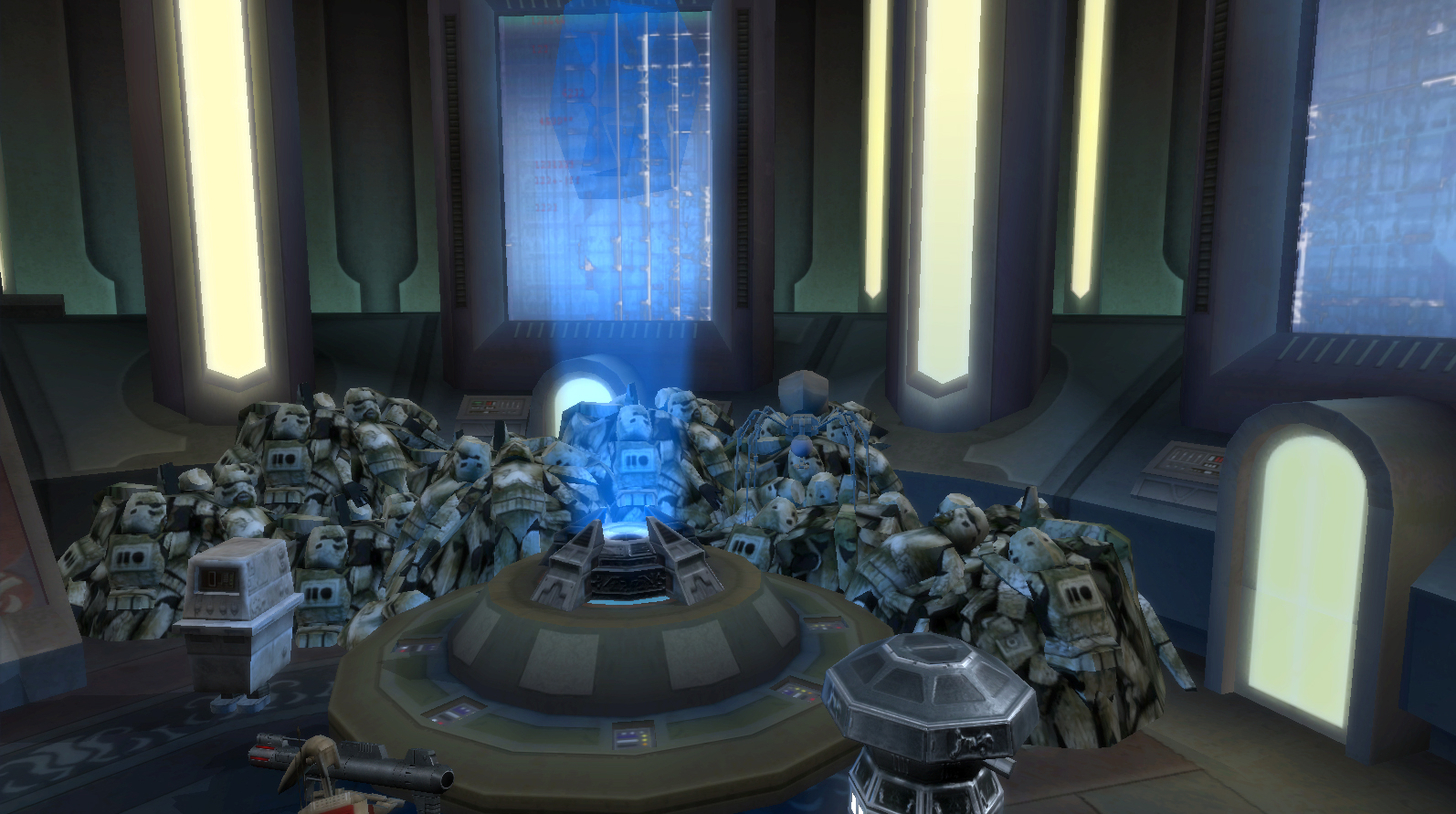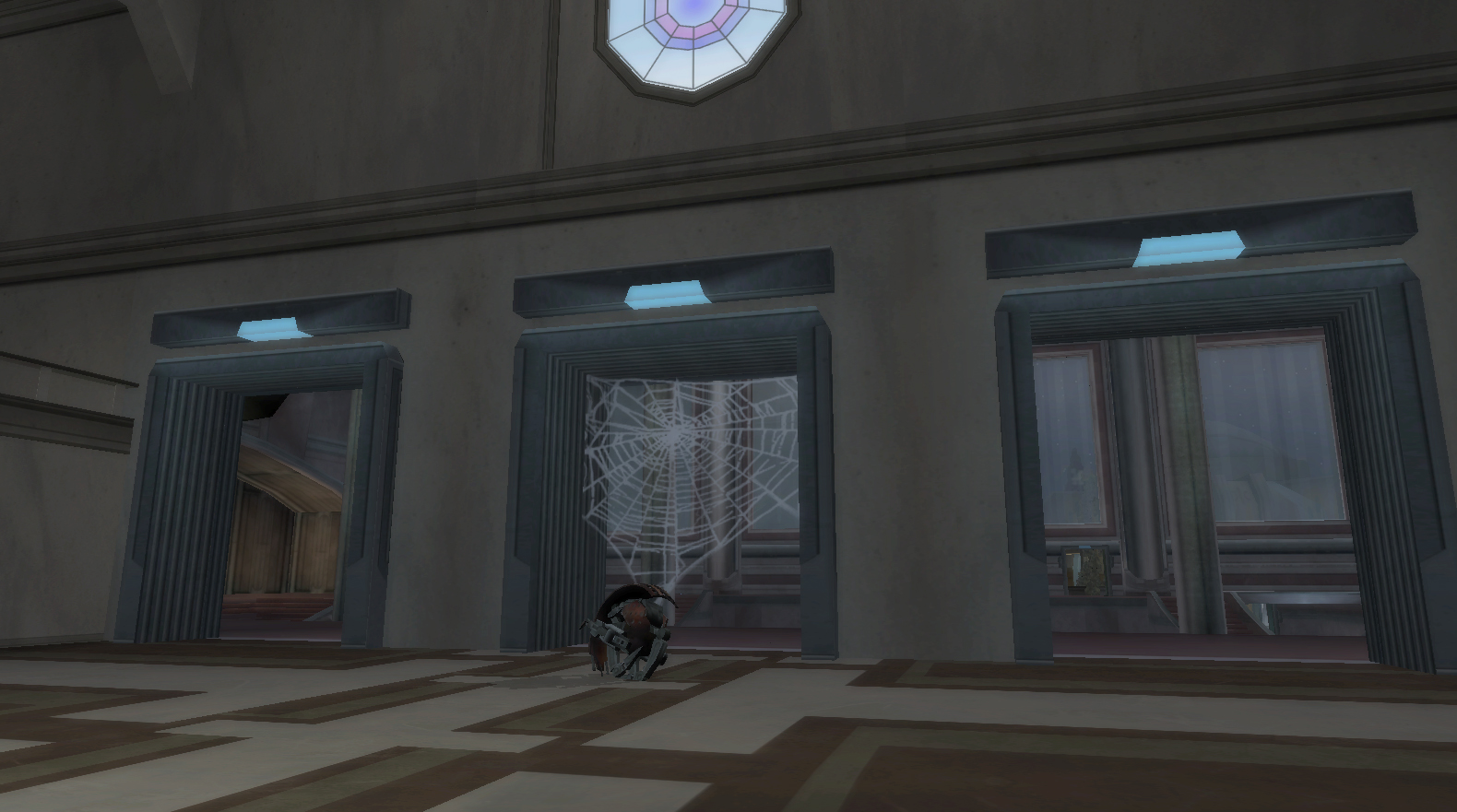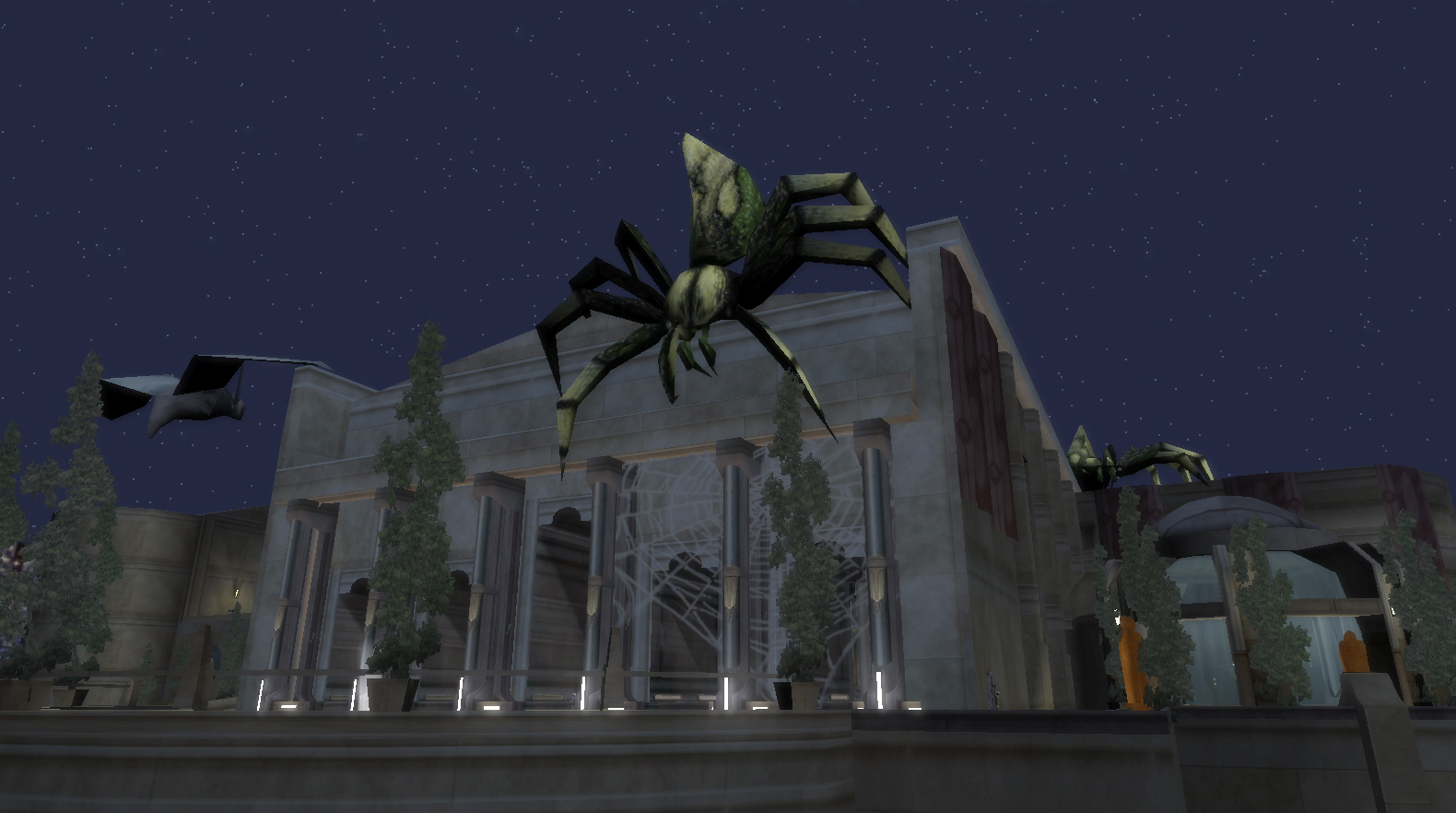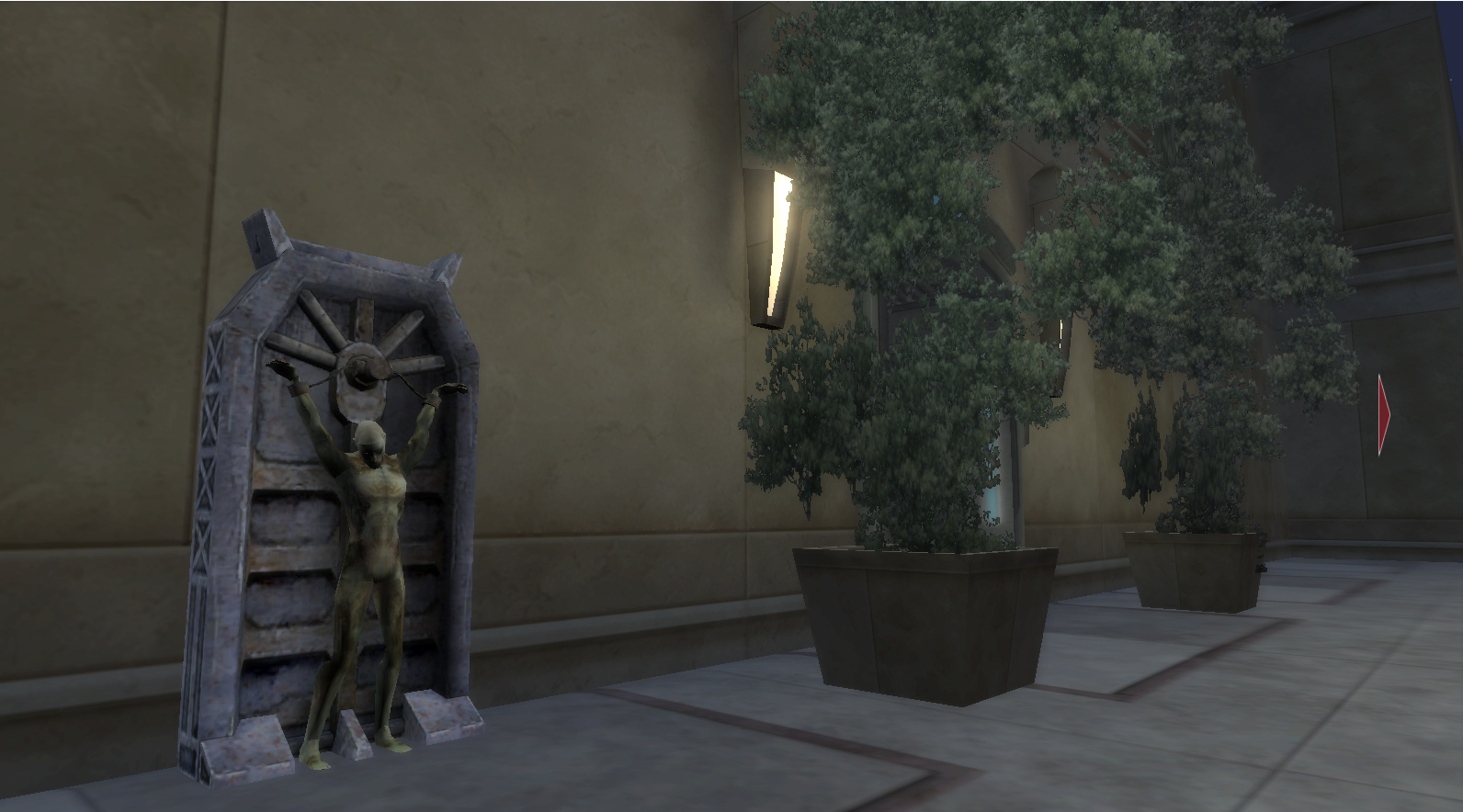 CREDITS
---
Mods are best when worked on by a team of people. As such I want to thank the contributors below for everything!

Coruscant: Jedi Temple (undamaged version)
ERAS
Clone Wars, Galactic Civil War, Empire Day, Halloween

MODES
Conquest (all eras),
Order 66 (Clone Wars),
Hero Assault (Galactic Civil War),
CTF (Clone Wars, Galactic Civil War)

HEROES
Cin Drallig/Count Dooku (Clone Wars)
Mara Jade/Darth Caedus (Galactic Civil War)
Darth Vader (Anakin)/Cin Drallig (Order 66)
IG-11/Sargaent Kreel (Empire Day, Halloween)
CREDITS
Lucasarts/Lucasfilm/Disney Producing, publishing and support of series
Sony Online Entertainment Galaxies content
Capital Games Galaxy of Heroes content
Netmarble Games Force Arena content
Krome Studios The Force Unleashed Wii content
The Collective Revenge of the Sith game content
Hapslash, Scerendo, Neomarz, Kualan Adi Gallia model
Kualan, MB2 Team, MagSul Depa Billaba model
Devis/Hapslash Cloaked Darth Vader (Anakin)
bk2-modder Cin Drallig port
Nothingness IG-11 port
Gistech DLT-20A
Needo62 Akimbo animation set
Jeff Darth Caedus model
AQT Compiled lightsaber sounds
Various users Testing

To anyone I forgot, THANK YOU! If I forgot you, let me know what I missed and I'll add you to the credits.


TOOLS USED:
Blender
XnView
Noesis
XSI
Gogie