CortexGear:AngryDroids:
The hardest sci-fi shooting sidescroller
Solo+Multiplayer
++Puzzles
+

ARENA

+

Adventure ++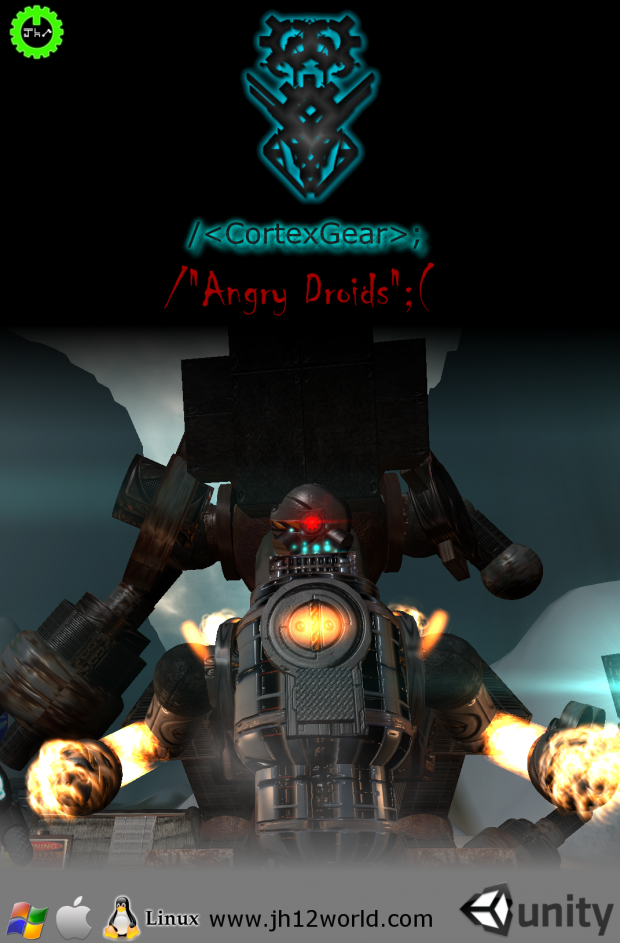 Using classic gameplay with the new school gameplay,arcade on the side but not too much.
HypeFull,inteligent,skilled, you will have no time to deal with the A.I, it's shoot or die.
They are angry wit no pity.
Execute your moves accurately:
CortexGear:AngryDroids is a challenging action-adventure game where you have to use your head to find your enemy's weaknesses, to trick your enemies with traps and make puzzles.You will have to hack computers, get use to the tricks and combos, because the places are vast and hostile, the way forward is not always clear, and death will meet you as soon as you let your guard down, but be brave, fight well and explore carefully, because droids are angry, and have no pity.
Sum:
"Cortex Gear: Angry Droids" is an adventure game that will challenge your skills in many forms.Robots with a conscious and they won't budge. With a be with me or you're against my mentality, the Angry Droids are on mission: 'I will destroy you'

Game developer Jordan Benoit-Ancion... Part of Jh12 world Revolutionary arts (games).
For more informations about the game or JH12 please visit the website