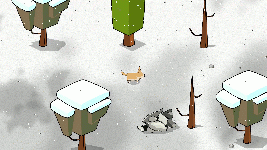 CorgiFields is on Greenlight and we need your help! If you want CorgiFields on Steam, visit our greenlight page and vote!
CorgiFields is an adventure and exploration game in an isometric comic style in which you put yourself in the skin of a Welsh Corgi and guide and protect sheep throughout their adventures.
Here some sheep with the vigilante corgi and the anxious wolf to get some of this sheep meat.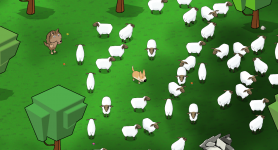 You can read a full description in the indiedb CorgiFields summary or visiting our greenlight page.
Some Screenshots: