We have just launched our Kickstarter project!!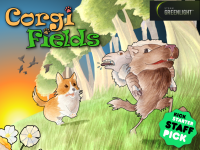 Kickstarter Staff Picked CorgiFields in less than an hour!! That's a good start!!
CorgiFields is based on a world of adventures and exploration in which you control a Welsh Corgi. You must help guide numerous sheep, overcoming obstacles and enemies insuring that they arrive safe and sound to their destination. If you want to want to know more visit our Kickstarter project and support us if you like it!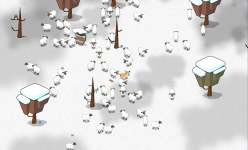 We are also on Steam Greenlight!
Thank you very much for your support!