With this update, the graphics have been vastly improved: Coregrounds is now HD, the textures have been completely reworked - and there have been loads of small changes to improve clarity and reduce visual confusion. The following image shows the graphics after and before the update:

With this patch I also introduced a recoloring system: you can now choose a color to personalize your Coregrounds client and the game's web interface: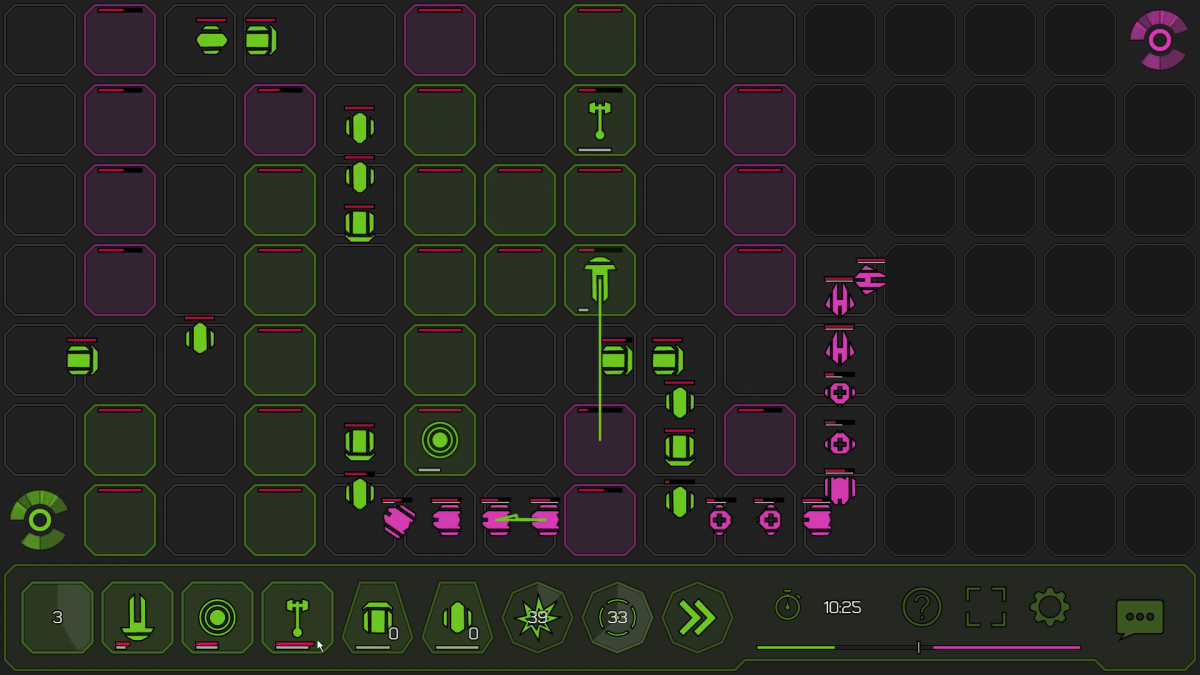 And last but not least: I've added a proper AI to the game, which means that now you'll be able to play at any time without having to find a human opponent. And be wary: that AI is mean and will get better just like you do. It might be easy on you at first - but will definitely try to kick some ass later! The following GIF is from a match against the AI and shows the beginning of the end of the match: I lost horribly! ;-)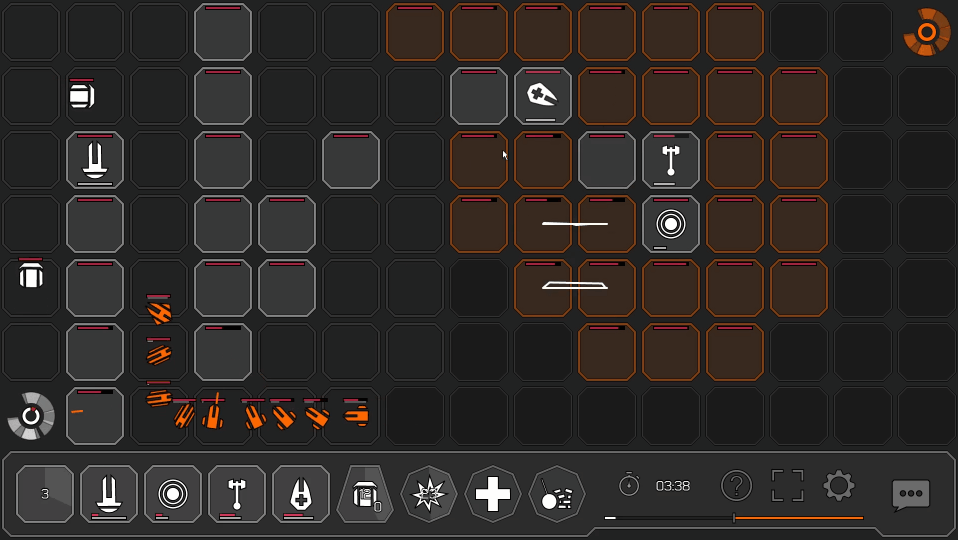 Apart from these big changes, I have also added and changed several gameplay elements:
Added the minion limit system
The targeting system has been vastly improved
The target preference selection has been simplified
You can now choose a preferred target for healers
The armor bonus walls get if connected now caps at 200
Reconnecting to running games now works properly
Thanks for reading and see you on the Coregrounds!