A free update of existing users of CopperCube is out now, version 4.2. Besides other new features, this one includes support for normal maps: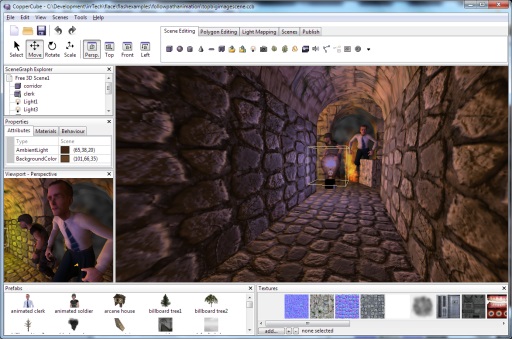 It is only necessray to select an object, choose a normal map texture and set its material to 'normal mapped'. Up to 4 lights + ambient light are supported per object. Other new features in this release are:
improved performance for .3ds, .lwo, .dae, .ase, .ply, .dxf, .cob and .scn importers
new extension, actions and plugins (like the 'do something later' action)
new tutorials (including a tutorial showing how to create a first person shooter with CopperCube)
This update is free for all existing users, and also possible to be tested in the free trial.